Strategic Business and Financial Preparation For 2018 Opportunities
BUSINESS OPPORTUNITY PREPARATION
When opportunity comes for your idea, will you be ready?
Have an idea

Register with CAC.

Get Tin Number

Have a Corporate Account

Have a business plan, well written with all your financials intact from startup cost to revenue generation model.

Apply for all grants you are eligible for.

Click here to see all the list of grants available in 2018. http://dayoadetiloye.com/12-top-business-grant-opportunities-and-business-funding-loans-for-small-businesses-in-nigeria-2018/

Set up a blog for your idea.
Click here to see 5 things you are missing if you don't have a blog.
It was my blog that got me a grant to start a Business Hub by Tony Elumelu Foundation.
Get a Business Mentor– I will encourage you to get one that you have a direct relationship with. Who has experience. He might not even own a business but has great street wisdom.
I will encourage you to join me with my billionaire mentor free class every month.
Here are the 3 locations and time.
Lagos – 1st Wednesday of every month, 4pm- Banquet Hall, Sweet Sensation, Opebi Ikeja, Lagos
Abeokuta – 1st Thursday of every month, 4pm- The Academy House, by Abadiyah Central Mosque, Abiola Way, Abeokuta, Ogun State.
Ibadan – 1st Friday of every month,4pm- Billionaire's Hall, Academy Suites, Osasami, Oke Ado, Ibadan.
Get a business consultant- This one is different from a mentor. I can always be your business consultant at a fee
PROCEDURES TO ACCESSING CAPITAL FOR YOUR BUSINESS IDEA

Start small with your personal savings

Move to raise money with family, friends and foe

Look for grants opportunities.

Look for Angel Investor and Venture Capitalist.

The last option is when you go to bank or private people to get loan.
Loan is the last. But unfortunately, that's the first thing people look for.
For Existing Business
You need to structure your business in such a way to run it in your absence.

You cannot scale your business if you are the only one doing everything.

Your business must first thrive in your presence before it can thrive in your absence.

Your business must have sinking fund, i.e, a part of your profit you save monthly for the business.
We have a Consulting Service called Structuring your business that we do for small businesses. You can call us for that.
Hire the right people.

Have business goals and set a target for your sales team.

Think big & Grow fast.
Financial Opportunity Preparation
Have a High income paying skill – today I have a degree certificate in Agriculture but my high income paying skill is Business plan writing that I developed on my own. Ask yourself, what is your high income paying skill.
Have a functional savings account – you have to be deliberate in your savings. Save and do not touch it. The money you save will come and save you later. For example, I qualified for a Brand-new car worth over N7 million from one of my network marketing business I do. I was asked to pay N350,000 for the papers. After 2 months, I was able to pay for that from my monthly contribution that people call Ajo, (Thrift savings). Imagine I don't have this savings.
My mentor, Dr Abib Olamitoye saved N32 million for 7 years. When you save, you must not unsave it. No matter your investment, you must not deplete your savings. You must always have. The Good Book of all wisdom says he that has, more shall be given, he that did not have, even the one he has will be taken away from him.
Read a book a month on Finances: What you don't have, you can't give. Wisdom is the principal. Get wisdom, with all thy getting, get understanding. Some people throughout 2017, they have not read any book on finances or wealth or business and they want miracle. I recommend my Billionaire mentor's book titled: 30 Laws of Money. You can buy it from me. It is N3,000 and I will deliver it to you through public transport anywhere in Nigeria or you can pick it up in my office in Lagos Ibadan Expressway around Mowe – Ibafo axis, or get someone to pick it up for you.
Pay here
Bank: United Bank for Africa (UBA)
Account Name: Dayo Adetiloye Business Hub
Account Number: 1019877638
Account Type: Current.
After payment,
Call me on 08060779290 to pick up or to arrange for your delivery.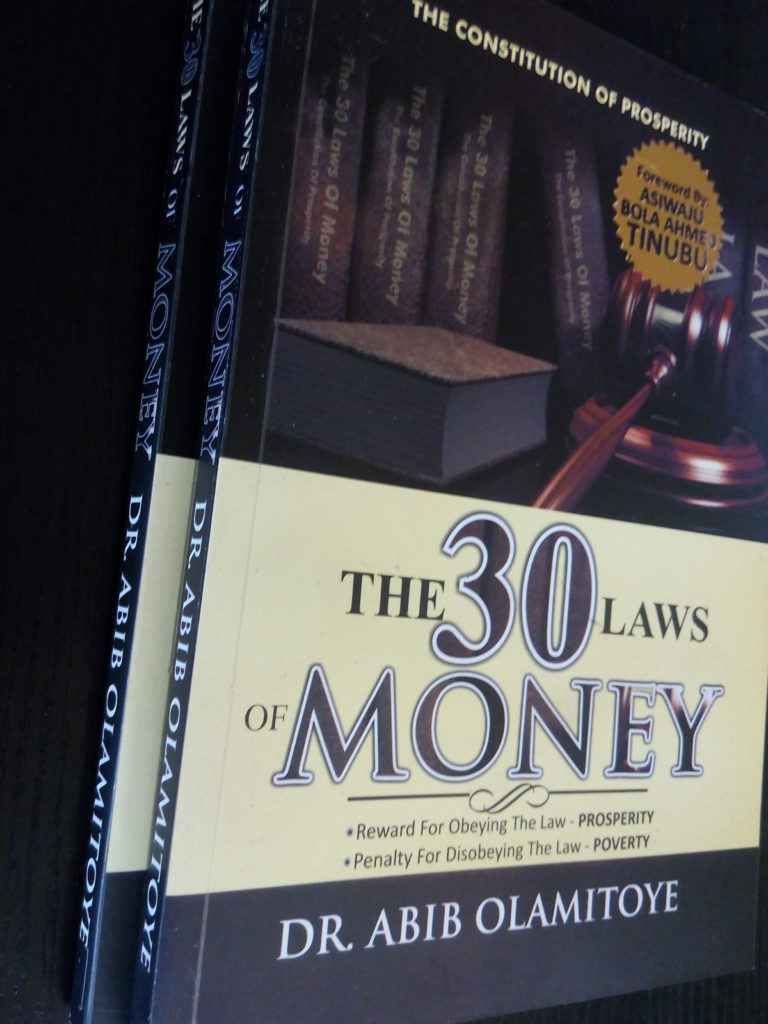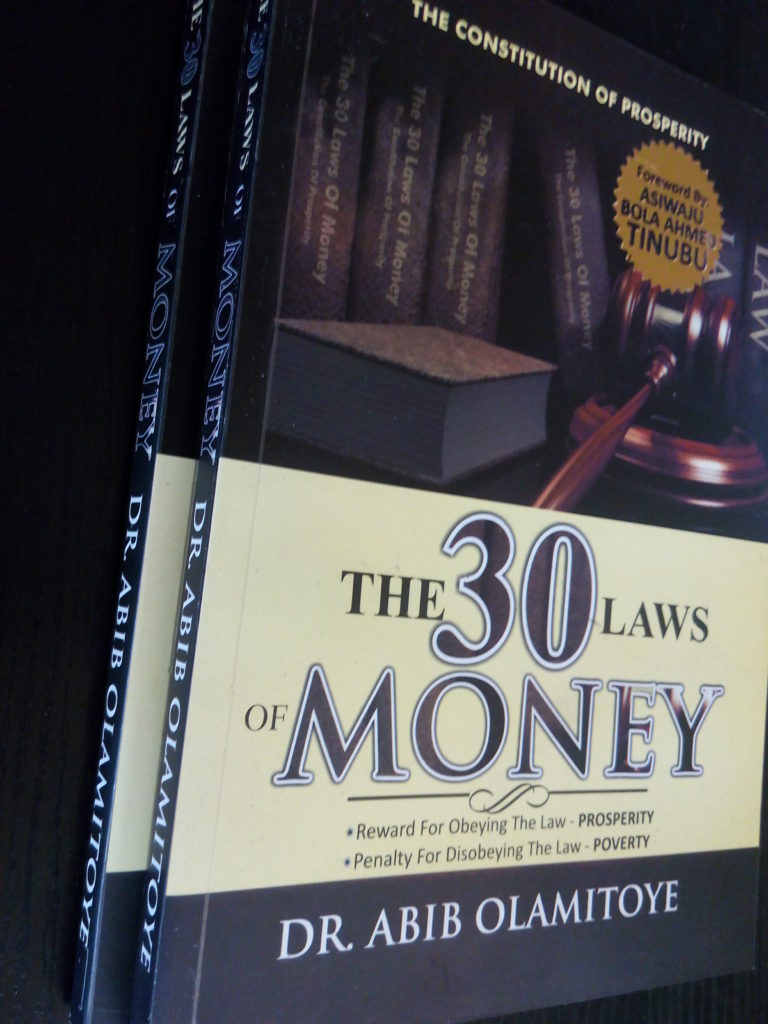 Get a Financial Mentor – This is who you are accountable to financially. This person will help you make decision when you want to spend/invest your long-term saving. There are money you must not take the decision to spend it alone.
If you are at the lowest level of financial development, you must have a burning desire to move to a new level legitimately.
To be continued
Any questions or enquiries, call or WhatsApp me on 08060779290