Top 10 areas to assess your business performance for 2022
The process of evaluating the performance of your company needs to be continual. It provides you with the chance to think about your options and assists you in identifying areas that require improvement before they turn into significant problems.
At any level of development, a business should conduct performance reviews as a means to gauge how things are going. Regular business assessments should be carried out and incorporated into your planning cycle. A thoughtful assessment will not only help you understand the current health of your company but will also enable you to decide the course you want to take. Additionally, assessments should be used in small and medium-sized firms even though they are not required for high-level organizations.
Making sure you evaluate your company from the ground up is crucial in this situation. The current state of your firm, your short- and long-term goals, and the steps you must take to get there should all be included in a thorough business evaluation. Utilizing business evaluation tools will enable you to make these arguments clear and specific.
You must monitor pertinent business measures, sometimes referred to as key performance indicators, that reflect a measurable value and the advancement of the company's objectives if you want to assess business performance. Monitoring the development and evolution of any business requires continual performance measurement. It comprises comparing a company's actual performance to its stated goals. Monitoring your company's performance on a regular basis will shield it from any organizational or financial issues. Businesses benefit from cheaper process costs, increased output, and more successful missions.
Any company wants to increase sales and profits, but the only way to make sure that happens is to identify what is and isn't working for your company. After all, increasing your sales is a continuous process. It happens gradually and continuously over a long period of time. Businesses can optimize their operations and collect quantitative data to improve decision-making by tracking business performance and key performance indicators. So, how precisely do you evaluate the performance of your company? Here are a few tried-and-true techniques for gauging corporate performance.
Set Goals
Understanding your objectives is the first step in monitoring performance. Every organization has various objectives; therefore, yours should be tailored to fit your requirements. For instance, do you prioritize attracting new clients or keeping your current ones? Do you want to raise your profit margins or strive to increase sales? Set specific objectives and let everyone in your department know what they are. To have anything to measure, you must have goals in place.
Develop Key Performance Indicators (KPIs)
Key performance indicators are numbers that a business owner can monitor to assess the operation of their enterprise. Generated income, productivity levels, and production measures are examples of common KPIs. Managers can monitor their progress toward a targeted result using these indicators.
Look at Your Business's Financial Statements
You must be aware of how much revenue your company is bringing in if you want to determine whether it is succeeding. Money is undoubtedly one of the most crucial elements of operating a business since, if you run out of cash, your company will shut down. As a result, you must maintain a thorough record of your money, including both your income and expenses.
Check Customer Satisfaction
Customer satisfaction is a useful metric to use in gauging your company's performance. Customers are likely to stop buying from you in the future if they are not happy with your service. Surveys, emails, reviews, and even simply asking your customers how they feel about your company can be used to gauge customer happiness. Keep track of this information and utilize it to determine what is effective and needs improvement.
Read Also: The ABC of business plan writing in Nigeria
Track New Customers
Another excellent technique to assess the performance of your business is by keeping track of the number of new clients you are gaining. You might need to adopt a new marketing plan if you still have the same 30 clients you had when you first started. Create a client list that includes email addresses so that you can track clients. You can gauge how much your business is expanding by keeping track of the average number of new clients you get each month.
Check Employee Satisfaction
You don't want to overlook your staff. While customers are essential for a firm to expand, it also couldn't function without staff. Without employees, it would be difficult to manage your firm. Employees are necessary. Take the time to poll your staff to gauge their level of satisfaction with the firm because dealing with high turnover rates may also be very expensive. Once more, use this information to identify what needs to be improved.
Use Benchmarking
Setting minor, short-term benchmarks through the process of benchmarking can assist firms in achieving their bigger objectives. Determine whether your company is on track to meet its objectives by carefully planning benchmarks and comparing your actual performance with the anticipated standards.
Analyze Your Competitors
Monitoring your rivals' pricing, product offerings, services, or competitive advantages might be useful. By keeping track of this data, you may more quickly identify your strengths and weaknesses to perform better and assess how your company stacks up against rivals.
Create a Budget
A budget is one of the best performance management tools, which may help you compare your income and expenses. Keep a thorough record of all your business expenses, including the due dates for each one. Are they, for instance, yearly or monthly expenses? Then, to see if you are on track, track your revenue each month and run a budget report at the end of the month.
Measure Your Profitability
You must review your financial statements each month once you have established your budget in order to gauge your profitability. The following areas require measurement:
Gross Profit Margin: How much did you make after the costs of sales have been accounted for

Operating Margin: Take into account overhead costs

Net Profit Margin: all overhead costs, including tax and interest

Return on Capital Employed: How did the money you invested perform compared to other investments you could make
Hope you enjoy this article?
Share your thoughts in the comment session.
Contact us today for your business consultancy and business advisory services. We can help you fine-tune your idea, structure your business, market your business, train your staff, consult on your retirement plan, coach you for financial success. We also write a business plan and help with fundraising strategies and Grant applications. We can help you start, grow, and expand your business.
We help institutions and organizations write concepts, implement Business plans, and train on business Plan writing in Nigeria.
We can help you write a detailed, bankable and comprehensive business plan for your business idea.
Call any of our business plan consultants on 08105636015, 08076359735, and 08113205312.
Or send a WhatsApp message or email us either at dayohub@gmail.com or info@dayoadetiloye.com.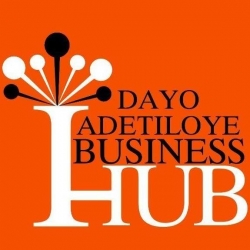 Latest posts by Dayo Adetiloye Business Hub
(see all)