Top 10 Oil and Gas Companies in Nigeria
Nigeria is the biggest and largest producer of oil and gas in Africa, and most of this companies have other branches in different parts of the world. Oil and gas companies are recognized in various countries because most countries rely on it as a source of income for their country.
The following are the Top 10 Oil and gas companies in Nigeria:
Shell oil company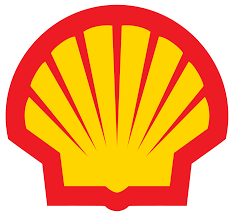 Shell is known as the most popular oil and gas companies in Nigeria and for many years, been the top player in the oil industry. It is owned by Royal Dutch Shell. Shell is also credited as being the first oil company to discover oil in Nigeria oloibiri Niger Delta in 1956. Shell began their operations in Nigeria in 1937 after which they were given their exploration license.
Chevron oil company
The Chevron Company is one of the largest oil and gas producers in Nigeria.  It was previously operating in Nigeria under the business name gulf oil Company until merger activities changed its name to Chevron Nigeria. It produces hundreds of thousands of barrels of crude oil and several millions of cubit feet of natural gas every day. Chevron deals mainly in almost every aspect of oil, including natural gas and alternative energy sources. Chevron has worked in Nigeria for almost five decades! The headquarters of this oil company is stationed in the USA.
Total oil company
Total Nigeria Plc is a multinational energy company, operating in many countries around the world, and has been producing sustainable oil and gas. It began operation in Nigeria in the year 1956. Total oil and gas companies in Nigeria, have been active for over 60 years and has remained one of the leaders in the downstream sector of the oil and gas industry in the country.
Exxonmobil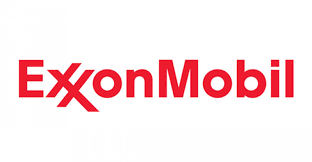 Exxonmobil is also one of the top oil and gas companies in Nigeria. The Exxonmobil involved in the exploration and production of natural gas and crude oil. The company commenced operations in Nigeria in 1955. Exxonmobil is a major manufacturer and marketer of commodity and specialty petrochemicals and also has interest in electric power generation facilities.
Addax Petroleum
Addax petroleum was originally part of the Addax & Oryx Group of Companies (AOG) which was founded in 1987. In 1989 AOG embarked on an ambitious expansion programme with the aim of becoming a vertically integrated oil company focused on the African continent. This led to the creation of Addax Petroleum in 1994 by Marc Lorenceau, a partner from the AOG trading group. Addax petroleum in relationship with the Nigeria National Petroleum Corporation started in 1998. It also has a long history with the Federal Government of Nigeria. The company works with over 100 wells in Nigeria.
Read also: End of the year Business plan promo for N10,000 and N100,000
Nigeria National Petroleum Corporation (NNPC)
NNPC is the state oil corporation ​established on April 1, 1977,  It was given powers and operational interests in refining, petrochemicals and products transportation as well as marketing. NNPC constructed refineries in Warri, Kaduna and Port Harcourt between 1978 and 1989, took over the 35,000 barrel Shell Refinery established in Port Harcourt in 1965.
Nigeria Liquefied Natural Gas Limited NLNG
NLNG was incorporated as a limited liability company on the 17th of May 1989 to produce liquefied natural gas LNG and natural gas liquids NGL for export. It deals mainly in almost every aspect of oil, including natural gas, geothermal energy industries. Tony Attah was appointed managing director and CEO of Nigeria LNG in July 2016. He replaced Babs Omotowa who led the company for 5 years.
Equinor Oil and Gas Nigeria – Statoil
Equinor formerly known as Statoil began in Nigeria 1992. Since its existence in Nigeria it has been a responsible operator and have played a significant role in developing the country. The company is known for its work in the Agbami Oil field exploration project in the Niger Delta.
Petrobras oil company
Petrobras began operations in Nigeria 1998 in the deep waters of Delta. It is one of the best oil and gas company in Brazil but well known in Nigeria. Since its arrival in 1998, it has intensified the oil exploration and production activities in Nigeria. The  main focus of Petrobras is on oil, gas and alternative energy sources.
Nexen Inc
Nexen Petroleum Nigeria Limited is a subsidiary of China National Offshore Oil Corporation (CNOOC) Limited. It is one of the most prominent oil and gas in Nigeria. Their main asset in Africa are offshore projects in Nigeria, which started in 2012. They are also into deep water exploration in Nigeria.
Conclusion
Oil and gas companies in Nigeria, has a great impact on the revenue of this country, it has also been a major source of income because Nigeria is the biggest exporter of oil and gas in Africa. The petroleum industry plays a significant role in the economy of Nigeria.
You can also generate income for yourselves and also for the country that is, start your own oil and gas business today.
We can help you write a detail, strong and winning business Plan for any use.
Call/WhatsApp any of our business plan consultants on: 08105636015, 08076359735
or Send an email to us at: dayohub@gmail.com.
To know more about what we do, visit our website at www.dayohub.com