Top 10 technology tools that make life simple for business owners
Small business entrepreneurs frequently experience multi-directional pressure to keep their organizations running. They might even be required to do the duties of both the employer and the employed person simultaneously. In addition to lead generation, customer service, and business fundamentals, small business owners must become experts in local employment legislation, leases, POS systems, inventory management, and digital marketing. Even effectively completing all of these essential tasks for a business can be difficult to manage in terms of time.
Technology has significantly altered both the planet and each of our personal lives. It's wise to take a moment to appreciate a few pieces of technology that exist only to make life simpler and safer. Technology can significantly boost your organization's success when used properly. Utilizing technology is frequently a natural advancement of the procedures you presently utilize. Others, however, could require modifications to fully profit from corporate technology.
Do you have any questions on strategically using technology in your company? Don't worry; the following technological tools will enable you to work with less and accomplish more. You claim, "I'm not tech savvy." Relax; anyone can use these concepts and resources because they have been made simple to aid in your quick start.
Office productivity applications
These are the fundamental tools required for every business to run daily. Applications for word processing, spreadsheets, and presentations fall under this category. There are numerous various programs, including Google and Open Office. Each vendor offers a variety of features and price points. For instance, depending on the bundle chosen, Microsoft Office offers additional digital features like a synced calendar app, cloud computing, and more in addition to these services for businesses. Any small business owner should examine their organisation's, team, and clients' demands before choosing an office application.
Customer relationship management (CRM) software
Software for managing customer interactions is used to draw in new clients and keep existing ones happy. CRMs can increase customer satisfaction while also bringing in new customers. The task of managing and staying in touch with customers is made simpler with a CRM. Small business owners should identify their needs and goals while looking for the best CRM.
Accounting software
Accounting software is essential for all businesses, regardless of their size or stage. Accounting programs like Xero or Quickbooks make it easier to keep track of spending, invoicing, and general finances. When selecting the best accounting software, it's crucial to consider the features specific suppliers offer, the software's dependability, and how user-friendly the software is. Any business needs accounting applications, so owners should make sure they choose the most user-friendly and safe alternative.
File sharing
Users can collaborate from anywhere at any time, as long as they have internet, using file-sharing programs and other cloud-based technologies. All files can be stored on a local server with file sharing, which also adds an additional layer of protection. While it is crucial to carefully consider your vendor options, the majority of reliable vendors frequently have an additional layer of protection in the event that sensitive information is compromised or breached.
Cloud storage
A contemporary method of data storage that offers significant advantages to small businesses is cloud computing and cloud storage. Cloud-based storage generally enables teams to communicate and work together regardless of location as remote work becomes more prevalent. It makes it easier for you to view your data from anywhere and keep it in the cloud. Like iCloud and Google Drive, many fantastic cloud storage choices are available. As its cloud storage integrates with other office apps, Microsoft Office is quickly rising to the top of the list of possibilities.
Read Also: Top 5 consequences of ignoring technology in your business
HR software
HR software is crucial for a corporation to successfully monitor its people resources. You may track employee data, onboard new hires, and establish employee profiles with its assistance. There are other excellent HR choices, like Zenefits and BambooHR.
Inventory management system
Inventory management is essential for the administration and tracking of business equipment and products. It enables you to create purchase orders, reorder goods, and keep track of your inventory levels. The purpose of the inventory management system should be considered before choosing one. Are you keeping track of devices and internal inventories, or are you keeping track of goods that will be sold to customers? There are numerous excellent choices for inventory management, like Fishbowl and Reftab.
Customer Interaction Management
Managing customer comments and complaints is made easier with the help of customer interaction management. You may keep track of client queries, grievances, and remarks. The requirements of the business will determine which Customer Interaction Management solution is ideal. There are several fantastic solutions for customer interaction management systems, including Freshdesk and Zen Desk. The first step in selecting the best customer contact management is to assess the available options and decide which best suits your company's demands.
Document signing software
Applications for document signing are excellent resources for delivering crucial documents for electronic signature. You may watch document status, send documents for signing, and create and manage digital signatures with its assistance. Businesses can gain a lot because, in contrast to personally signing copies or emailing sensitive papers, the majority of document signature applications offer an additional degree of protection. There are numerous excellent solutions for document signing, including Adobe Acrobat and DocuSign.
Mobile scanning app
A straightforward yet excellent choice for any small business is a mobile scanning app. Documents may be scanned, converted to PDFs, and shared with others using mobile scanning apps. Such outstanding mobile scanning applications like CamScanner and Scanbot are readily available.
One of the quickest and finest methods to advance your company is through technology. The aforementioned technological solutions are the pinnacle of providing your organization with unrivalled growth, regardless of whether you are a CEO, entrepreneur, or small business owner.
Hope you enjoy this article?
Share your thoughts in the comment session.
Contact us today for your business consultancy and business advisory services. We can help you fine-tune your idea, structure your business, market your business, train your staff, consult on your retirement plan, coach you for financial success. We also write a business plan and help with fundraising strategies and Grant applications. We can help you start, grow, and expand your business.
We help institutions and organizations write concepts, implement Business plans, and train on business Plan writing in Nigeria.
We can help you write a detailed, bankable and comprehensive business plan for your business idea.
Call any of our business plan consultants on 08105636015, 08076359735, and 08113205312.
Or send a WhatsApp message or email us either at dayohub@gmail.com or info@dayoadetiloye.com.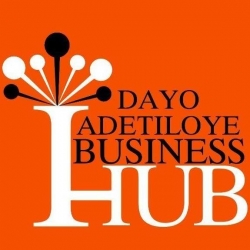 Latest posts by Dayo Adetiloye Business Hub
(see all)