What Does Commercial Real Estate Developer Do?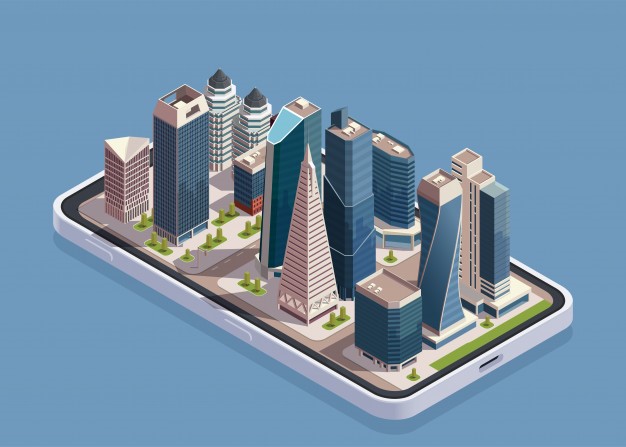 What Does Commercial Real Estate Developer Do?Any structure or property acquired for the aim of making a profit is referred to as a commercial real estate. Malls, businesses, shopping centres, industrial property, and office buildings are examples of this sort of property. An individual or a company can be a commercial developer. Commercial real estate developers are responsible for overseeing property investments that result in profit. 
On a regular basis, responsibilities may involve negotiating the sale and purchase of the commercial real estate, its refurbishment, or the acquisition of land for the construction of new property structures. Much of their work focuses on long-term strategies for increasing the profitability of commercial real estate. 
Commercial real estate developers, sometimes known as real estate asset managers, operate in offices full-time. There may be some travel to property locations as well as meetings with associates and business partners. 
What Are The Responsibilities Of Commercial Real Estate Developers?
Whether you're a potential owner or a lessee of commercial real estate, you'll need to know what to do when your contract is signed. In order to effectively renovate and develop commercial real estate to a tenant's standards, there are numerous moving elements. 
Top commercial real estate developers will oversee every step of the development process and collaborate closely with tenants to create the space they want. Without expert knowledge, managing your commercial real estate development on your own may soon become time-consuming and costly. A commercial real estate developer's responsibilities include:
Contracting and Hiring of Vendors
Architects, construction firms, interior designers, facility managers, and other suppliers are all needed while developing commercial real estate. Don't be concerned about finding the ideal one's for you. Allow the specialists to introduce you to reputable vendors and help you through the hiring procedure. 
Their knowledgeable staff can assist you in completing RFPs for any outside services you require. Commercial real estate developers can also assist you in evaluating the options and selecting the ideal one for your project. Once your specialists have been recruited, they will be in charge of seeing your project through to completion.
Space Design, Including Finding Furniture and Equipment
You'll need to choose interior designers and furniture suppliers as part of your vendor selection procedure. However, you must first decide how you want your room to look. The developers will meet with you to discuss the ideal workplace design depending on how your staff operates. 
Office programming is the term for this. These developers will collaborate with a commercial space designer to build a floorplan that matches your specific requirements and helps your company to achieve maximum productivity and return on investment.
Build-Out of Space
The building phase, which is the most significant component of commercial real estate development, begins once all of the blueprints are in place. Years of relevant expertise supervising the construction of new business premises for his clients are required. 
They will assist you in finding a suitable construction firm to finish the project on schedule and within your budget. Their expertise will make this process as simple as possible for you.
Move Management Planning
Proper planning is required in order to move into a new commercial office space safely and successfully. You must consider how you will maintain your firm functioning during the relocation, as well as identify qualified specialists to assist you. Commercial real estate developers can help with this. 
Your relocation process will be best managed by a professional who is familiar with the new space and how it varies from your present place. They may handle your move-in procedure according to your company's needs. Moving is a pain in general. It's much more difficult to relocate an established office. Save time and money by using the services of a commercial real estate developer.
Decommissioning Old Spaces
The decommissioning of your previous space will occur concurrently with your relocation to a new location. Many renters want to have the same expert handle both services. 
This procedure restores your previous space to its original lease terms. Your expert will take care of the removal of excess furniture, any necessary repairs, and any lease-required final cleaning.
Final Thoughts
Many commercial developers specialize in a certain market niche, such as supporting a specific neighbourhood or company model. Commercial real estate development is a labor of love, and success does not come easily. 
However, after you've established a track record of success and a name in your industry, you may find yourself receiving more opportunities and offers to invest in than you can handle. 
Author bio:
Peter Bell is a passionate blogger. He loves to share his thoughts, ideas, and experiences with the world through blogging. Peter Bell is associated with SB News Room & Finance Team, & Online Marketing Tools.