HOW TO WIN YOUWIN 4 FREE E-BOOK IS HERE!!!

Hello My Dear Millionaire Friend,
How are you today?
I hope you are rounding off your activities for this year 2014. 2015
is going to be a quantum leap for us as we maximize all the
opportunities God has given to us. I believe so strongly that YouWiN 4
is one of such opportunities.
I and my team have been working assiduously and relentlessly to ensure
that you get this report. We deemed it fit, to get few recommendations
from our over 35 past winners and thank God we were able to get some.
I also ensured that this report was reviewed by my mentor before its
being released for your consumption.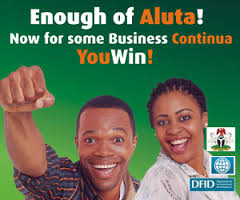 Finally, the FREE E-BOOK I PROMISED YOU IS HERE!
This material contains things you will expect and information you will
need to prepare to win in all the stages of the YouWiN competition.
And also YouWiN SME Growth fund which most people don't know of.
Please forward this mail to your friends, they will need the free Report.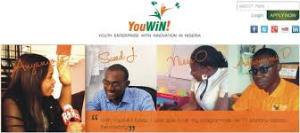 Click here to download the book.
http://dayoadetiloye.com/7things.pdf
If you want to be receiving emails from us regularly on Grants Opportunities in Nigeria like you are doing now.
Click the below link and drop you email. Afterwards, you go to your email to click on the confirmation link message sent to you. You can check your spam box if you don't see it in your inbox. You will begin to receive constant messages from me that can turn you to the millionaire of your dream.
I will like to hear from you,
Till then,
Keep succeeding!
Dayo Adetiloye (B.Agric, MBA).
AUTHOR – CONSULTANT – SPEAKER – ENTREPRENEUR – BUSINESS COACH
…Raising 100 Young Millionaire Entrepreneurs in Five Years… since July 2012
08060779290, 08174584556
dayoadetiloye@gmail.com