World Bank and Development Bank of Nigeria Warn Nigerians Against Fraudulent Multi-Purpose Co-operative Scheme
Notice from Development Bank of Nigeria
Fraudulent Scheme Disclaimer
Development Bank of Nigeria (DBN) has been alerted of a fraudulent multi-purpose scheme that erroneously indicates that the World Bank is giving out grants to individuals to do business in Nigeria through DBN.
DBN wishes to inform the general public that it is not involved in this fraudulent scheme and will not be responsible for any loss or damage resulting from this fraudulent scheme.
DBN only disburses loans to MSMEs through Participating Financial Institutions (PFIs). To access a DBN Loan, please speak to your Bank.
Watch this video to apply for correct Grant opportunities and ensure you subscribe to my YouTube Channel for more Information on grants.
World Bank and Development Bank of Nigeria Warn Nigerians Against Fraudulent Multi-Purpose Co-operative Scheme
The World Bank's attention has been drawn to a fraudulent multi-purpose, co-operative scheme being advertised in some local communities within Nigeria.  Several correspondences targeting innocent citizens are being circulated falsely claiming that the World Bank is giving out money to individuals to do business and demanding processing fees of N1000 from prospective awardees.
20 Steps to Prepare, Apply and Win the 2019 Tony Elumelu Foundation $5000 Grant and Other Grants in Africa.
https://youtu.be/7SjblSiCn9E
Ensure you subscribe to my YouTube channel for Updates
Please note that:
The World Bank is not behind this multi-purpose scheme

The World Bank does not request for personal financial information for applicants to its programs
The World Bank therefore advises the general public to verify any information regarding World Bank-assisted programs offered by the Bank at the following website: http://projects.worldbank.org/. The World Bank will not be held responsible for any refunds of fees solicited by fraudsters purporting to act on its behalf. 
Watch the Video below on How to make money from Propreneurs world in Nigeria and subscribe to my YouTube Channel
2018 Live Seminar Audio, Video And eBook Material on Applying for grant opportunities, starting profitable online business, Network marketing success and business structuring.
You get all when you make payment.
Click the link below to buy from online and download immediately.
Click below to read more about the content and buy manually.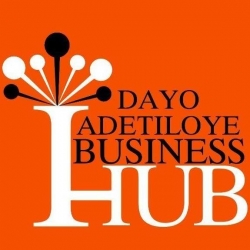 Latest posts by Dayo Adetiloye Business Hub
(see all)