3 Incredible Steps That Guarantees 6-7 Figures Income from Mini Importation
It's likely you already know about mini importation, or maybe not. Regardless, I'd tell you what mini importation entails. If you are into importation but not importing 40 ft containers into the country like most of my Igbo brothers, then you are regarded to as a "mini importer".
Mini importation in simple terms is the art of ordering small to medium sized products from China from the comfort of your home and selling them to make profits. Basically, you select a product or group of products from the Chinese websites, you hand the link over to your agents, they place the order and have it delivered to you in 5 days time.
There are different websites where mini importers import products from, the websites include 1688.com, aliexpress.com, taobao.com etc. But just before you rush to these websites to make an order, there are certain things you need to know in order to succeed in mini importation.
When I started this business, I made a lot of mistakes like importing items that "I Assumed" will sell, guess what happened? I could not sell them, I ended up giving out the items to my friends and family members. I don't want you to make mistakes, hence the reason why I've written this article.
The 3 Incredible Steps That Guarantee Success In Mini Importation Business Are:
Step 1
Carry out a research to find out problems that people are desperately looking for solutions to.
There are lots of problems out there that you can help people solve by providing them with an accompanying product. For example, a lot of Women out there might have problems with Acne (Pimples), if you can source for a product that can help them eliminate this problem, they will gladly give you their money.
It's December period and there's a lot of car theft going on. These thieves have finally decided to focus on Toyota Corolla cars, it's crazy! What if you can provide a solution product that will help prevent people's cars from getting stolen?
Do you know you can import "Car Trackers" for dirt cheap price from China and sell for more than 200% profit? The car tracker is a small device that works with a GSM line, you can easily track the location of your car with this device, car owners would be more than happy to own this device.
I hope you get the drift now?
Step 2:
Import The Products That Solves The Problems
Now that you know the problems, you need to also research and import products that solve those problems. It's very important that you look at reviews about the products before you import them, you don't want to bring in products that don't produce results, you'd hurt your business if you do that.
How to import the products:
Visit the 1688 website, I recommend this website because you'd get the items for far more cheaper price than on Aliexpress. The 1688 website is in Chinese so you might want to download and install "Google Chrome Translation Plugin"
So let's say we want to search for a product for "Acne", you can either type in the keyword in the search bar on the website or you translate it to Chinese, then you enter the translated word into the search bar.
Here's How It Works:
Open a browser and in Google search bar type "translate English to China", you'd get a space that looks like the image below, simply type in the English word to have it converted to Chinese.
Copy the translated text and paste it on the search bar of the 1688 website. Hit the enter button and you'd see lots of products related to your keyword. The next thing you need to do is to sift through these products and check for the numbers purchased and the reviews.
You want to look out for products with more than 500 reviews; if you find a lot of people complaining about the product, then you need to run away sharply!
Please take your time to check these products properly so you don't end up importing products that have issues. Once you confirm a product okay, then you grab the product links and send it to your agent for procurement.
The agents will compute the total cost of the product plus shipping from the Warehouse to his/her office in China, you make payment (Most of them now have Nigerian bank accounts) and they help you place the order.
Depends on the agent and the type of shipping selected, your goods should arrive between 5 – 14 days. The express service takes lesser time but costs more in shipping cost. When the products arrive Nigeria, you will receive a text with the shipping cost included, you then proceed to make payment and receive your goods.
Now that you have your goods, what next?
Step 3
Marketing:
You can import the best products but if you don't know how to sell them, then you'd wake up every morning to have the products in your store staring you in the face. A lot of people freak out when you say "marketing", I understand…
I'm not about to ask you to take the products and start hawking on the street, na na na na… The internet has made selling easier. One of the platforms that can help you sell lots of imported products is Facebook.
Do you know that with Facebook, you can sell hundreds of products without having to meet the customer in person? Oh yeah! So let's say I want to sell " A Car Security Product", I can simply get a video of the product, create a Facebook fan page and optimize it, post a video of the product on my Fanpage, do a little write up, add a link to where they can get the product and boost the post.
If done right, sometimes with a minimum budget of $5, you can get up to 4 orders on that product. Apart from just posting a video of the product and boosting ad, you can create a "Sales Funnel" for the product and promote it.
In order to create a sales funnel, you'd need a website to make it work. Basically a sales funnel is a 1-3 paged website that captures the details (name, email address and or phone).
You need to send people to a page where you collect their details, you don't want to just spend money on traffic without being able to communicate with your potential customers later. Most people won't buy from you at the initial stage because they don't know and trust you.
But if you set up the system appropriately you can make sales even on the first day. Facebook ads is a full course on its own, you have to constantly tweak your ads to get the winning ads that will help you sell lots of products.
If you want to start a mini importation business, then these are the three steps you need to take in order to succeed. There's no rocket science to it, you only need to take the right step in the right direction to make money from this business.
Learning marketing is very essential to your success in the mini importation business. If you know how to promote your products, then you'd make a lot of money. I only talked about Facebook ads earlier because it's what works for me. However, there are so many other avenues available for promoting your products.
You can leverage on Instagram, Google Ads, sponsored posts on related blogs, newspaper ads etc. You don't want to limit yourself to just one option. You can run a campaign on one media and make a few sales, but you can run the same campaign on another media and make a lot of sales.
You need to constantly try out new things to see what works best for your business. Also please remember that in as much as you can make a lot of money from this business, it's not a get rich quick scheme. You need to have the mindset of a business person because like any business, you'd face challenges.
You need to be able to find solutions to every problem that you encounter. Find below a list of some products that you can get started with:
Wax Vac: This device helps you to wipe out dirt from your ears. Instead of using the conventional "cotton bud" everyone is used to, this mini vacuum like device sucks out the dirt from your ear.
Hair Fiber: A lot of people want to regrow hair on their bald head but the truth is that most of the hair growth serums don't work. So people have resorted to buying hair fibers, the hair fiber makes it look as though you have hair on your head after application.
The good thing about this product is that once it's purchased, the person will keep on purchasing it in order to cover his bald head.
I hope this helps.
Cheers
Victor Agina, is a Digital Marketer & eCom Expert
He blogs at www.victoragina.com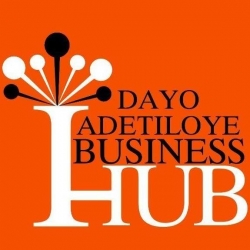 Latest posts by Dayo Adetiloye Business Hub
(see all)