3 Levels of Destiny Fulfillment for Student Entrepreneur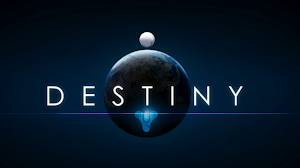 1.Skill level
2.Talent/Gifting level
3.Calling
SKILL LEVEL
Skill is what you are trained for. Like a medical doctor, an engineer, an
agriculturist, a lawyer, a tailor, or a mechanic. The ability to prosper by your skill is called business. David O. Oyedepo said in his book 'Ruling Your World', that "skill is not a function of the papers you carry; it is a function of the tactics you employ, the strategies you engage in handling your assignment.
Mere certificates hold little or no value in the market today, it is what you can do that sell". In his opinion, which I quite agree with, knowledge is not marketable; it is skill that we market. A bachelor's degree in computer science does not give you a job; it is your expertise on the computer system that does.
TALENT / GIFTING LEVEL
Talent is when you discover the natural endowment inherent in you, the productivity abilities that flow out of you naturally. This may be sport, music, teaching, art and craft, or organizing. Your talent makes you available; your skill makes you desirable. Your business skill makes you profitable.
CALLING
Calling is a divine revelation of God's purpose for your life. At this level you begin to maximize the reason why God has been protecting you up to this time, saving you from all attacks of the enemy. This is your purpose in life. It could be that you are to champion a cause in life like war against abortion, due process in electoral reform, good governance, taking care of the less privileged, or shepherding a church.
This is your highest calling. Imagine Mother Theresa who championed a cause for the less privilege and Bill and Melinda Gate Foundation that is waging war against malaria in Africa.
When you think of Michael Jordon, you think of basket ball.
When you think of Tiger Woods, you think of golf.
When you think of Bill Gates, you think of computers.
When you think of Serena Williams, you think of lawn tennis.
When you think of Ben Carson, you think of neurosurgery.
When you think of Dayo Adetiloye, you think of Student entrepreneurship.
What field will you like your name to define? What area do you think you are mostly going to create maximum impact? Not necessarily where you are making most money.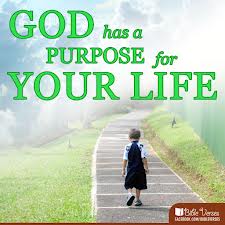 There are some questions you can ask yourself to really locate your field.
–What do I do best with least effort?
– What kind of assistance/help do people ask me for most frequently?
–In what area do people show me the greatest regard/ respect/ accolade?
–What can I do for fun and still earn money?
–What frustrates me the most when it's poorly done?
For example, one of the things that frustrate me most is when I see people, unemployed and wasting away. I know I can never find myself in that situation because I am always busy trying to meet one need or the other.
That is why I decided to support any platforms that reduce unemployment in the society. Just ask your inner man, what problems you are wired to solve. To cut it short, I know the most authentic source through which we can know our purpose in life is to ask our Creator.
God is always ready to show us the way, especially when we come to him and recognize His lordship over our lives. And allow him to take absolute control. The beautiful thing is that he has predestined what we shall be from the foundation of the world. Our responsibility is to discover, pursue and fulfill the call of God upon our lives.