5 Mobile apps that bring investments in foreign economy to your fingertips
Increasing your financial stability goes well beyond simply saving your money. As well, you must invest. In essence, any money you invest grows in value over time and generates profits. Additionally, investing protects you from inflation. This will enable you to gradually accumulate wealth. Thankfully, there are a few straightforward ways to invest from the convenience of your home. In Nigeria, there are a number of reliable investment apps that make investing simple and convenient.
What are Investment apps?
A smartphone app called an investment app was created to inform users about publicly traded corporations. In essence, these apps give you knowledge about businesses that trade shares openly. Additionally, be aware that all investments have some level of risk. Therefore, be aware that the terms of the investment game remain the same before you begin making any financial investments on apps. It's not all sunshine and roses just because these apps let you invest in top-grossing businesses. Before making any investments in the app, you should still explore and examine the matter.
Increasing your financial stability involves more than just saving your money. You must invest as well. Over time, investments grow in value and produce profits. We now have iOS and Android apps that make the entire investment process incredibly simple thanks to intuitive thinking and skilled developers. You can get investing options right at your fingertips thanks to these apps. They make it incredibly simple for Nigerians to invest in both domestic and international businesses. You are given both simple ways to withdraw profits and a very effective system for keeping track of investments.
Be aware that the rules of the investing game stay the same before you jump to making financial investments. The fact that you are presented with top-grossing companies to invest in does not guarantee that everything will turn out well; you are urged to complete your homework before making any decisions.
5 Mobile apps that brings investments in foreign economy to your finger tips
Bamboo
One of the most well regarded investing apps in Nigeria for Nigerians looking to get significant returns on their investments is without a doubt the Bamboo app. It eliminates the divide between Americans on the stock market and Nigerians. providing access to more than 3000 equities from the American and Nigerian marketplaces for Nigerians. Users are able to fund their accounts with a variety of currencies. You can deposit money into your bamboo account in dollars, naira, or any other acceptable currency.
With as little as 15,000 Naira, Bamboo enables fans to invest in any firm of their choice. The creators of Bamboo are aware of how crucial it is to have a highly strict security mechanism. They included a two-factor authentication security system as a result, protecting your account from hackers.
Regarding security, Bamboo is covered by FINRA and SIPC insurance up to $500,000 in amounts. This indicates that they have a reserve of money to pay customers in the event of unforeseen events.
Features of Bamboo
Allows investments as low as 15,000 Naira

Can be funded with any currency

Offers customers 1.45% annual income on uninvested funds

Top-notch security with 2-factor authentication and data encryption

Annual interest of 1.45% is paid on uninvested cash left in account accessible on iOS and Android.
Trove
The Trove app, another user-friendly tool that enables Nigerians to invest in international firms, comes in at number two on the list of the best investment apps in Nigeria for Nigerians. Access to investment opportunities in America, China, and Nigeria is made available to Nigerians via this. The minimum investment on the Tumble app is 1,000 Naira, which is significantly less than the 15,000 Naira threshold on the Bamboo app.
Users of Trove can invest in stocks, bonds, and many other things. The software allows for smooth monitoring of all investments. A 256-bit encryption mechanism and other security features are included into the Trove app to safeguard your private information from hackers.
Features of Trove
Four thousand plus financial instruments' live quotations and charts

Technical Overview; market quotes; sophisticated charts; and more.

Permits you to invest as little as 1,000 Naira

To open a US brokerage account, a $5 one-time fee is necessary.

256-bit encryption scheme

Compatible with iOS and Android.
PiggyVest
By investing in its assets, which include those in agriculture, real estate, transportation, and more, PiggyVest gives you a fantastic opportunity to generate money. And your return on investment will be greater than 100%. With just 1000 naira, one of the best investment applications available, PiggyVest can help you do excellent things. You can use PiggyVest to save money as well, and at the conclusion of your saving cycle, you will receive a % tip. Actually, normal bank savings accounts are not preferred over PiggyVest's flex saves; do you know why? You receive 8% annual interest, which is sent into your account on the first of every month.
You can also sign up through my link and receive $1,000 for free to begin started with your personal savings journey. Try out this app if you're seeking for a reliable Android or iOS investment app in Nigeria.
Read Also: 9 Ways to start oil and gas business with small capital in Nigeria
Risevest
Risevest is a platform for wealth management that may help you shape your financial demands by guiding you toward high-yield investment strategies and the best types of assets to invest in. You can invest in cash, houses, and leading American firms on Risevest. You can schedule a session with one of the agents if you ever need more clarification on how Risevest operates. Risevest is a great investment software for Android and iOS users in Nigeria because it offers advice on how to boost one's finances.
Rise
The ambitious investor who wants to maximize the returns on their investments was the target audience for the Rise investment app. It's a platform that's simple to utilize. It was created to make both beginners and experts feel at ease. Additionally, they regularly updated the program to address bothersome flaws that customers had reported. It enables you to invest in a portfolio of rented properties located throughout the US, get returns in dollars from rent and capital growth, Own interests in well-known businesses like Google, Alibaba, and Facebook by investing in a portfolio of 30 high-growth US stocks. Additionally, you have the option to invest in euro bands to shield your hard-earned money against depreciation.
The Rise investment website allows enthusiasts to make investments starting at just $10, or around 3000 Naira. In this way, beginners can learn the ropes without taking too many risks. Please be aware that Rise charges fees for withdrawals, card payments, and platform fees. Charges for international card payments are 1.4% plus N100 for local cards and 3.9% plus N100 for foreign cards.
Features of Rise
It enables enthusiasts to invest in both European and US stocks.

Minimum base investments of 3000 Naira ($10)

Enables dollar investments in order to promote high-value returns

Provides consumers with recommendations for investment opportunities and top-notch encryption (Same level with type banks utilize).
Hope you enjoy this article?
Share your thoughts in the comment session.
Contact us today for your business consultancy and business advisory services. We can help you fine-tune your idea, structure your business, market your business, train your staff, consult on your retirement plan, coach you for financial success. We also write a business plan and help with fundraising strategies and Grant applications. We can help you start, grow, and expand your business.
We help institutions and organizations write concepts, implement Business plans, and train on business Plan writing in Nigeria.
We can help you write a detailed, bankable and comprehensive business plan for your business idea.
Call any of our business plan consultants on 08105636015, 08076359735, and 08113205312.
Or send a WhatsApp message or email us either at dayohub@gmail.com or info@dayoadetiloye.com.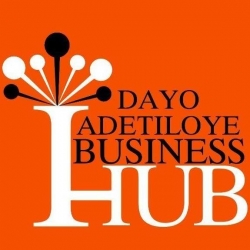 Latest posts by Dayo Adetiloye Business Hub
(see all)