9 Ways to start oil and gas business with small capital in Nigeria
Despite being one of the industries with the strictest regulations, the oil and gas industry is nonetheless one of the most lucrative and risky. This is because crude oil, petroleum, and the products derived from them are necessities that are used on a daily basis.
It is no secret that the oil and gas industry provide Nigeria with the majority of its income. According to Wikipedia, Nigeria is the world's eighth-largest exporter of petroleum and has the tenth-largest proved reserves. It is also the world's 12th-largest producer of petroleum. (The nation acceded to OPEC in 1971). Petroleum accounts for 40% of Nigeria's GDP and 80% of government revenue, playing a significant role in the country's economy.
Given the current state of the oil and gas industries, people can find employment there and even become multi-millionaires or even billionaires. With so many people wanting to enter the market regularly, it is not surprising that it attracts so much attention.
Oil and gas commerce consists primarily of transactions between a buyer of fossil fuels and an oil and gas merchant for a commission once the contract is completed. Given that this is a multi-billion naira business, depending on how much money you need to start with, you can actually start with almost little capital. The oil and gas industry is highly capital-intensive, but for those who may lack funds, there are a few opportunities that can help you launch an oil and gas company on a little budget.
Start a Filling Station
Premium motor spirits, diesel, cooking gas, kerosene, and other fuels are sold in filling stations. For years, investors from all throughout the nation have profited from gas stations. Starting a filling station is one of the routes to go if you want to launch an oil and gas company. It is one of those companies that does very well since consumers will always require its goods for daily existence.
The greatest places for filling stations are close to busy streets. You want to think about opening a filling station business if you can locate a site in an area with a lot of traffic.
Please be aware that before you can successfully create a filling station in any location of your choice, you will need to apply for and get permits and a business license from the relevant authority.
Start cooking gas retail outlets
An entrepreneur who is considering creating a firm should also think about starting another lucrative oil and gas-related venture. Due to the fact that gas is not directly provided to homes and flats in Nigeria, this kind of company is very ideal there. All you need to get started is a storefront in a residential area, some gas cylinders, and an uninterrupted supply of gas from a gas plant.
One of the oil and gas-related business ideas that you may launch with minimum initial money is the retail of cooking gas. Please keep in mind that you will need to conduct thorough research.
Start a servicing company
For maintenance and service tasks, major oil companies like Mobil, Shell, Agip, Chevron, and Texaco, among others, depend on oil servicing firms like Halliburton, Schlumberger, and Baker Hughes, among others. One of your possibilities is to launch an oil and gas maintenance business if you're trying to launch a successful and flourishing firm in the oil and gas sector that requires engineering expertise.
Creating an oil servicing business need both skilled labor and money, but if you can get it off the ground, you may expect enormous returns on your investment.
Start a haulage company within the oil and gas sector
Transporting petroleum goods such premium motor spirit (fuel), kerosene, and diesel from a refinery, seaport, oil tank farms, etc. to multiple filling stations dispersed around the nation is the business of petroleum product haulage firms.
Aspiring businesspeople and investors who are interested in the oil and gas industry are invited to give it a shot because of the substantial rewards it offers. You must first have your tanks, drivers, and necessary permits. Though costly in terms of capital, it can be quite profitable.
Start an oil spillage cleaning company
Professional oil spillage cleaning services are necessary in countries where oil is extracted from the deep ocean, such as Texas in the United States and Rivers State in Nigeria. Since it takes highly qualified personnel and professionalism, not everyone can enter it, but as always, the rewards are tremendous.
READ ALSO: 5 Alternatives to angel investors' money to grow your business in Nigeria
Start producing lubricants
Another lucrative industry in the oil and gas industry value chain that an entrepreneur intending to launch a firm can pursue is the production of lubricants. Lubricant products have a sizable and competitive market, but it is open to business owners who are prepared to compete. The variety of goods offered by this company, along with the assurance of product quality, ensures your ability to turn a profit.
Buy shares of oil and gas companies
There is the option of investing in oil and gas-related shares for those who lack a business mindset but yet want to profit from the oil and gas sector. A excellent way to enter the oil and gas industry is by purchasing shares of publicly traded firms in the field. These companies' shares are frequently in strong demand, and as a result, their prices are frequently high. When they become available for purchase, you might be able to purchase this stock at a reasonable price if you have a reliable stock broker.
Start diesel supply business
Owning a diesel supply company is one of the simplest and least expensive ways to break into the oil and gas industry. One significant benefit of starting a diesel supply business from home is that it requires both getting out to market to customers and purchasing diesel straight from the source in order to provide your customer.
Start retailing lubricants
It is impossible to overstate the importance of lubricating oils in residences, businesses, factories, and industries. Sale of Engine Oil, Break Fluid, and Hydraulic Oil, among other products, is another practical approach to make money from the oil and gas industry due to the growing population and rising demand. In many locations, including vehicles, lubricating oils are utilized both for routine maintenance and daily operation. Lube oil is also used in generators and other equipment. This industry is one that you may easily enter in the hopes of making money because of the huge demand.
Hope you enjoy this article?
Share your thoughts in the comment session.
Contact us today for your business consultancy and business advisory services. We can help you fine-tune your idea, structure your business, market your business, train your staff, consult on your retirement plan, coach you for financial success. We also write a business plan and help with fundraising strategies and Grant applications. We can help you start, grow, and expand your business.
We help institutions and organizations write concepts, implement Business plans, and train on business Plan writing in Nigeria.
We can help you write a detailed, bankable and comprehensive business plan for your business idea.
Call any of our business plan consultants on 08105636015, 08076359735, and 08113205312.
Or send a WhatsApp message or email us either at dayohub@gmail.com or info@dayoadetiloye.com.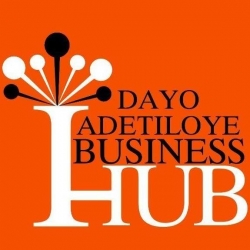 Latest posts by Dayo Adetiloye Business Hub
(see all)