5 reasons why entrepreneurs should cultivate a reading habit
Do you know what connects all successful business people in common? They study. They read a alot. Reading is not only a pleasure but also a daily habit for entrepreneurs like Warren Buffet, Elon Musk, Jack Ma, and everyone in between. If you check the internet for any snapshot of an entrepreneur at his house, office, workplace or on a flight to a business meeting, chances are you will often see a stack of books nearby. So why do business people read so much?
On his blog "Gates Notes," Bill Gates publishes his annual reading list. The man who founded Microsoft and is today the fourth-richest person on earth admits to reading more than 50 books annually. If you think about it, this is amazing. It amounts to about 1 book per week.
The same seems to be true for other well-known entrepreneurs and business executives. For instance;
Elon Musk was once questioned about where and how he learned about rocket physics. He said sarcastically, "I read books." Currently, Elon Musk has the title of richest man in the world.

On his Facebook Page, Mark Zuckerberg frequently lists the books he has read. Facebook was founded by Mark Zuckerberg from his dorm in college.

In an interview with Oprah Winfrey, who is both an entrepreneur and a voracious reader, the rap artist and businessman Jay-Z admitted outright that certain books had a profound impact on his life. In comparison to the music recordings he sells, Jay-Z generates more money through the businesses he has founded.

In a tweet from February 2017, Kim Kardashian and Chrissy Teigen announced that they had joined a reading club. Kim Kardashian is a businesswoman who controls the beauty and fashion sectors. She reportedly made more than US$53 million in 2015 from just her TV reality shows.
They are also not alone; numerous other businesspeople have talked about how reading is an important part of their existence. So, is there a connection between reading habits, entrepreneurship, and company success? How does reading foster self-assurance in the workplace? And how can you develop this reading habit to follow the lead of your entrepreneurial role model? Let's investigate more.
Your mind is opened to a completely new world when you read literature. According to the findings of a University of Toronto study, people who regularly read fiction are more open-minded than those who do not. According to the findings, reading fiction helps remove "cognitive biases".
We can see that business owners frequently generate original, unusual ideas. Most of these concepts initially seem fictitious before becoming reality. For instance, when Elon Musk originally proposed the concept of space tourism, it seemed like it was taken straight out of a science fiction film. Along with the hyperloop and his plan for a mars colony, he also has many other wild ideas. All of these concepts must originate someplace. The types of literature he reads are probably what shape his beliefs.
Learning is infinite
Most individuals mistakenly believe that education takes place largely within of institutions like schools. Nothing could be further from the truth than this. The human mind is a living, evolving thing. The capacities of the human intellect are beyond bounds. Knowledge is the key to developing brilliant business concepts. Entrepreneurs are aware that books contain this information. Entrepreneurs' perspectives on the world are shaped by reading. It gives them a way to delve into the thoughts of others, develop the ideas that are held there, and expand on the beliefs they already have about themselves. Many business owners are reportedly college dropouts. However, as we stated at the outset, the majority of business owners will always have a book nearby. Even after college, they still view learning as a constant process.
Consider learning to be a lifelong process if you want to be a great entrepreneur. Make sure that you learn by reading a book and exploring the concepts it contains, rather than by observing the patterns and experiences of others.
Five reasons why businesspeople should develop a reading habit
Elon Musk's answer to the question of how he learnt to construct rockets was brief and powerful: "I read books." Although he may have given a simple response, the extraordinary success of this high-tech serial entrepreneur proves the truth of what he said. Or does it? In any event, let's look at a few really compelling reasons why all of us, of course, but especially entrepreneurs, need to read books—despite the fact that we don't make the promise that doing so would enable you to construct rockets in the near future.
Knowledge is power
It doesn't imply we're dismissing the significant benefits of reading books just because we're mentioning all these cognitive abilities and how reading plays a significant role in their development. What is that, then? Of course, knowledge is the answer. We have the opportunity to become experts in a wide range of subjects through reading books. Additionally, business owners must develop their managerial, financial, marketing, and technical skills. That's in addition to emphasizing new technology learning for tech startups.
It's true that, at least initially, being an entrepreneur will need you to wear several different hats. And even though you might eventually absolve yourself of all these duties as your business expands, you'll still need to be aware of how things operate. Whether it be your business's finances or any other component. At the end of the day, your goal is to manage your business better.
Or, to put it another way, you will still need to be able to supervise each area of your firm at a higher level, even though you won't need to be fully active in all of these aspects of your organization. Reading will, of course, reinforce your ability to appraise or evaluate the outcomes that are offered to you, as well as the techniques used to obtain those results.
You read for personal, professional, and business growth
Let's go back to growth as a general conclusion and discuss how reading can aid in the expansion of your business. Or to put it another way: How could you possibly expand your business without reading?
Once more, the solution is rather obvious. Making sure to learn from your errors can help you succeed. However, becoming smarter comes through learning from the mistakes of others. You'll need to research all of the strategies and procedures that other business owners used to successfully scale up their start-ups. You'll have to learn about the Lean startup technique, agile principles, customer development methods, and more because it's a long path. You want to take ownership of them before having the guts to use them in your startup. And that's far from the end of it; once you get going, the need to level up will strike quickly. In addition, J. Kennedy said that as our knowledge grows, so does our ignorance.
And once more, it's not just about discovering novel hypotheses and learning fresh information. In books, you'll have the opportunity to relate to the tales of other entrepreneurs as though they were your own and find yourself in them. These are true stories that will provide you with the information you need to move on.
Read Also: Who should you vote for in 2023 presidential election? A brief assessment of candidates for the Nigerian presidential race
Reading helps you find solutions to business problems
They claim that no story is truly original in fiction. No issue or difficulty in business is truly original. Almost any issue that you might encounter as an entrepreneur has probably already been resolved by another entrepreneur. Before they can stop you from moving forward, reading enables you to come up with creative answers to those issues.
Reading prepares you to make wise decisions.
No problem or task is unique, as was previously mentioned. Reading will help you make more educated, wiser decisions, whether you're tackling a particular issue or have general questions about where to take your organization.
Reading encourages you to use your natural inventiveness.
Any firm must be innovative. Without innovation, growth is impossible, and creativity can occasionally be needed in the innovation process. Reading can motivate you and encourage you to explore a creative side of your mind that you were unaware you possessed.
Hope you enjoy this article?
Share your thoughts in the comment session.
Contact us today for your business consultancy and business advisory services. We can help you fine-tune your idea, structure your business, market your business, train your staff, consult on your retirement plan, coach you for financial success. We also write a business plan and help with fundraising strategies and Grant applications. We can help you start, grow, and expand your business.
We help institutions and organizations write concepts, implement Business plans, and train on business Plan writing in Nigeria.
We can help you write a detailed, bankable and comprehensive business plan for your business idea.
Call any of our business plan consultants on 08105636015, 08076359735, and 08113205312.
Or send a WhatsApp message or email us either at dayohub@gmail.com or info@dayoadetiloye.com.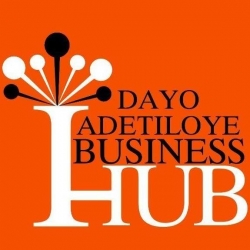 Latest posts by Dayo Adetiloye Business Hub
(see all)