5 Ways to Make Money from Other Peoples Products
Although there are many advantages to selling your own
proprietary products and services, there are also drawbacks. For example, the time and investment required to produce your own book, invention, or other product could mean a long delay in receiving profits and cash flow essential to your business's survival.
For this reason, you may decide to sell other people's products and services, either exclusively, or to complement your own product line.
You could stock an entire retail store with products, buy a franchise or other business or obtain a distribution license. However, this could require a substantial financial investment.
Here, then, are just a few, low-cost ways to profit from selling other people's products and services.
Commission Sales
You can act as a sales representative or agent of a company and sell their products or services for a percentage commission of the sales price.
Many companies on the Internet offer associate or affiliate programs that you can join them to earn commissions selling their products and services.
Sometimes you can even make money from the efforts of other affiliates who sign up through your website. Thus, without having a product of their own, some persons are earning their sole substantial income from affiliate programs.
Consignment Sales
You can take other people's products on a consignment
basis, making your commission when you sell the item. Many secondhand shops, arts and crafts stores, and
other retailers operate this way.
You can also sell products of others through Internet
auction sites such as eBay or Yahoo! Auctions.
Drop Shipping
You could buy inventory wholesale and try to sell it on
retail. But what if it doesn't sell? Even if you do sell, do you really want all that money tied up in stock? For these reasons, many businesses use drop
shipping as a method of doing business.
Whether from your house, your store, directly from your blog or site or through an auction, you can arrange to sell an item before you even buy it. That way you have nothing invested in inventory and will not get stuck with stock that won't sell at the end of the day.
For example, let's assume that you have just sold a product to a customer for N1500 plus an extra shipping charge of N200. On received the customer's payment, you now need to e-mail or call your order to your drop ship supplier. You will need to pay your supplier your cost of say N750 plus the N200 shipping cost. Leaving you a N750 gross profit. Your supplier will now ship the product to your customer.
Charging Finder's Fees
Do you know that you can earn fees simply by introducing buyers and sellers? For example, a building company may need to buy certain
hard-to-get equipment for their operations. You could negotiate a percentage finder's fee for finding this equipment for them.
Conversely, you could also obtain a finder`s fee from a company that is trying to sell off their excess machinery but is having difficulty finding a buyer.
Joint Ventures
Joint venture arrangements can be profitable. As an example, you could arrange to feature someone else's product in your broadcast message or newsletter in return for a commission, even if they don't presently have an affiliate program.
The above list of low cost ways to make a profit from other people's products and services is by no means exhaustive. However, it certainly illustrates that, with some effort, other people's products could make you rich.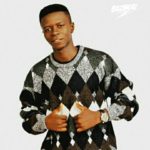 OG Adoga is a youth culture enthusiast and
a lover of communal progress.
He blogs at http://hiphophead.com.ng