Top 9 LEADING LAW FIRMS IN NIGERIA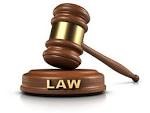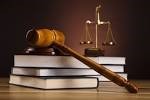 A firm is a business organization which often times is called company. A law on the other hand is the whole system of rules that people in a particular country or area must obey. Therefore, a law firm is a company that provides legal business and employs the services of a lawyer to engage in the practice of law. Not everyone can play the role of a lawyer or have access to the legal information legal firms have access to. You might say it is their job. well I agree partially. No matter how good you are in self-defence via verbal defence as an individual who is not a lawyer. When you have a legal case, you cannot proceed without the services of a lawyer. Despite the experience and knowledge that a lawyer can bring to the table to resolve a legal conflict many individual still do not hire the service of a lawyer, this sometimes backfires with a complicated consequences attached since ignorance they say is not an excuse under the law. Remember this always before you ignore the service of a lawyer. This is the more reason you need a lawyer. The legal process this day is extraordinarily complex with federal and states laws administrative rules and government agency regulations. These affect every individual and organization legal rights and responsibility. But, the good news is that lawyers have years of education and training in law, this they leverage on when they are within the four wall of the court. It will be very easy to file the wrong documents in the court of law, use the wrong terms as an individual who is not a lawyer, all these can greatly impair your legal rights and at worst loss the legal case. A lawyer can help you out in any legal issue once and for all
Nigeria is an endowed country. Blessed with so many resources, both natural and human resources. Nigeria has also serve as an incubator for numerous businesses both local and international. In Nigeria, law firm is just one of the various types of business organizations. They have really have good time in Nigeria. Law firms have really had good times in Nigeria being a developing country also gives reasons why law firms have worked their way to fame in the affair of this nation Nigeria.
Not too long ago the body (chamber Global) responsible for regularizing law bodies released the ranking of law firms in Nigeria.
The Chambers global directory published every year by the chambers and partner are basically known for rating leading law firms and lawyers in various practice areas such as banking & finance, corporate or commercial, dispute resolution and so on. This list released by the chambers is always considered a go to guide for clients in search of the best lawyers. Law firms in Nigeria will always be consulted as long as the rule of law plays a central role in the Nigeria business environment. Law firms will be consulted on new development in all sectors. It is of no doubt that lawyers and law firms have an important role in helping investors interpret and navigate regulatory guidelines for structuring transactions in relevant sectors.
The Nigeria law firms and layers are ranked in categories or bands with band 1 usually having the highest rating.
Below are some of the top law leading firms in Nigeria with little about what they are known for.
ALUKO & OYEBODE: this is a leading law firm with full service international and local practices. It provides timely and solution driven services to its clients across various market in most Continents of the world. This firm compliments its corporate and commercial legal services with a solid litigation and alternative dispute resolution practice. The practice area of Aluko & Oyebode legal services encompasses the full range of corporate and commercial legal services which include dispute resolution, telecommunication, intellectual property, banking and finance and so on. Their branch offices are located in the key commercial centres of Nigeria such as Lagos, Port Harcourt and Abuja.
BANWO & IGHODALO: This legal firm is known in areas of capital market, securities, mergers & acquisition and also one of the best law firms in corporate finance & reinstructing, project finance, shipping, intellectual property, energy and natural resources. They are recommended for resolving complex issues, lender-side matters. Their secret is found in them combining industrial experience and commercial understanding with high level of legal knowledge which pave way for their absolute excellent service. Banwo & Ighodalo is a very pragmatic and client focused progressive firm
Elias & Co popularly known as solicitors and advocators. They have kept the record of always able to meet and exceed clients expectations. G. Elias & Co provides excellent delivery of services in a manner that is consistent with the best standards, they offers practical and viable advice according to passed records. They regularly handles mergers between upstream oil and gas companies. In the field of real estate, they offer full service commercial real estate practice over good numbers of organizations such as residential property, logistics, hospitality and office. This company often acts on significant local transaction as well as advising renowned international clients on their interest in investing into Nigeria economy. With this, they are much more respected by the quality of knowledge they render in form of services to their clients
OLANIWUN AJAYI LP: The olaniwun Ajayi LP has been active in project finance, acquisition finance and also corporate borrowing. In the aspect of commercial, corporate and M & A, the olaniwun has extensive experience in business advisory, foreign investment, insurance sector and corporate organization matters. In dispute resolution, the olaniwun has regularly handles banking and commercial disputes, white-collar crime case.
UDO UDOMA & BELO-OSAGIE: this is a full term commercial law firm with offices in Nigeria's principal commercial centres. It is popularly referred to as one of Nigeria's magic triangle law firms. Their focus actually is to structure timely practical and creative legal solutions founded on the idea of seeking to provide tailored legal advice that is accessible and commercially oriented. The strength of udo & Belo-osagie team cut across broad range of practice areas including M & A financial transaction, private equity etc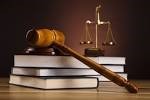 TEMPLARS: This is a full service law firm with the well equip knowledge to handle the legal needs of clients in Nigeria's peculiar business environment. Templars is strategically known to offer top quality legal service in the major economic hubs of the country. One of templars functions as a team is in assisting clients in analysing the risks involved in their transaction. Basically the corporate and commercial team at templars advises clients on matters including regulatory compliance and taxation. They have kept the track records of catching foreign companies attention in seeking the firm's advice on the ideal of setting up and carrying out business in Nigeria. Templars team is also versed in both domestic and foreign business transactions involving the formation of strategic alliance and business arrangement. Templars is located at A.J Marinho, Victoria island, Lagos.
ABDULAI TAIWO & CO. This firm maintains its impressive attitude towards prominent international and local clients which engage its services. It is an innovative law firm which has a good grasp of well structured international procedures. This team's mission is to remain as a compact and seasoned commercial law firm that combines its broad commercial law expertise with the knowledge of local business norms in order to provide practical and atomized solutions to clients request by deliberate policy
ODUJINRIN & ADEFULU: This is a legal service located in lagos, Abuja and port Harcourt. It is a full commercial law firm operating in major commercial States as mentioned above. It was established in 1972, making it one of Nigeria's oldest subsisting legal partnership. The odujinrin & Adefulu are known for satisfying with a wealth of experience to the service of their clients in matters pertaining to energy and natural resources, corporate and project finance, real estate, dispute resolution etc. They are primarily driven by the humanly and compassionate concerns about their clients. They are always on the lookout for better ways to provide services to their clients, provide better value for their client's money and delivery quicker response time is their call values. They are law firm that can be banked upon at anytime any day. Partners of Odunjinrin & Adefulu includes  Mr. Lucky Ayeki, Miss Olubukola Olabiyi.
AJUMOGOBIA & OKEKE: Taxation and foreign investment property, corporate and commercial law etc are what this firm is known for. They are also known as the A & O with their office located at Ikeja and NAL towers, Marian, Lagos. The A & O is a leading commercial firm in Nigeria that have a good records of satisfaction of their clients in the past years.