5 ways to make money from your smartphone in Nigeria
Have you ever wondered how many individuals use their smartphones to generate income? Many people believe it is just impossible to make money with their mobile devices. It can be done, though, as you can see when you read about some of the various ways that people have managed to do this. You can earn money on your smartphone in a seemingly limitless number of ways, including by watching advertisements, doing surveys, and playing online games.
One of the most frequent queries from Nigerians, especially the younger generation, is how to make money with your phone in Nigeria as a student or stay-at-home mom. And the reason for this is that all of us (Nigerians) are beginning to recognize that earning money, especially in Nigeria, requires more than doing a standard 9 to 5 job or operating a business that might take decades to make millions.  We could all use a little extra money, and because many of us scroll through our phones so frequently anyway, you might as well take advantage of those fingertips and find ways to monetize your phone. You can do it thanks to a ton of apps, resources, and other tools, as I just mentioned.
As a result, we'll be looking at ethical ways to generate money using smartphones today, but first, let's have a look at some of the tools you'll need.
What are the first things you need to put in place?
Here are the tools or supplies you need to earn money in Nigeria using your phone.
A mobile phone
Funny how some individuals believe that any phone may be used to make money in Nigeria today. Please let me know in the comments if this is achievable. Perhaps I am mistaken, but I believe you'll need an Android phone.
Subscription to Data
If you want to use your phone to earn money in Nigeria, data is the second most important thing you need. I am unable to give you a precise amount because it all relies on your financial situation and internet usage skills.
Battery Pack
Even if there are more power outages in Nigeria than there used to be, you can't truly rely on generators because they could let you down occasionally. In addition, you occasionally might not even have spare coin to keep it running. This is why you need a reliable power bank as a backup to keep you connected and available at all times. If you have everything in place, it will be very simple for you to start earning money with your phone right away in a nation like Nigeria.
Finally, you'll need to block off time so that you can intentionally utilize your phone to make money while it's not in use for something else. I don't want to imply that you must give up the entirety of your day when I talk about time here. No! All I'm trying to say is that you will have to take care of clients at certain important moments. Getting up very early in the morning to cater to a customer's demand can be one of these essential occasions. All of these help to demonstrate how seriously you take your work and how much you care about their immediate requirements.
How to make money with your smartphone in Nigeria
There are hundreds, if not thousands, of methods to generate money using your smartphone, but I will only take a few of them into consideration. The following list is not exhaustive, but it is a good place to start. There are actually a lot more choices than those that are presented here. Let's get started.
Become a Freelancer
This is a risk-free method of using your phone to generate income. As a freelancer, you require a smartphone, a strong internet connection, and a marketable ability. An added benefit is having a laptop.
You may find virtually any type of employment online, including writing jobs, data entry, graphic design, data analytics, web design, software development, and more. Websites like Fiverr, Guru.com, Peopleperhour, and others pay for these kinds of services. In Nigeria, South Africa, Kenya, and other African nations, a large number of people work as freelancers and earn money using their smartphones, Surfing the web and watching videos online
Many websites and apps provide rewards for visiting them and seeing their advertisements, promotional videos, and other content. Here is a list of a few of these apps:
Swagbucks: One of the most well-known apps for earning money by shopping, watching movies, and participating in paid surveys is Swagbucks. Finally, you can get your money back by using PayPal or gift cards.

Fronto: This software also lets you read news stories, browse special offers, and read product reviews while earning points by watching commercials. Gaining extra points for installing free apps is another option.
Shop
There are smartphone apps that pay you to buy things from groceries to clothes to perfumes to toiletries that are already on your shopping list. Here are some well-known applications that pay you to shop:

Ibotta: Before you go shopping, you finish a few quick activities on the app, each of which is connected to favorite brands or items you frequently purchase. All you need to do is visit the store, pay for your purchases, then snap a photo of your receipt to receive a payback sum. PayPal allows for withdrawals.

Shopkick is an app that rewards you for spending time in specific shops where you can shop. The only thing you have to do is scan barcodes to earn points that can be exchanged for gift cards to spend at your favorite businesses.
Read Also: Top 5 most paid CEOs in Nigeria in 2022
Offer items you no longer need for sale
Everybody has items they don't need. You may sell them for money on a number of internet marketplaces. Take detailed images of the items you want to sell and post them online together with a price tag and your contact information. Here are several websites where you may make money by selling things using your phone:
Jiji: This app enables sellers to connect with potential customers. Your merchandise or whatever you need to sell will be snapped and placed in the app's pre-arranged categories after you enter your price and contact information for potential customers. Most notably in Nigeria, people use their phones to earn money using this app.

Poshmark: This is a website where you may submit items for sale right away after taking images of them, similar to the Jiji app. Poshmark functions as both a buying and selling platform for other items.

eBay: you create an account there, list products for sale, and then watch as potential buyers place bids. It is incredibly quick, easy to use, and straightforward.
Paid polls
Online surveys are another intriguing option to earn money on your phone. Companies are willing to pay money for your opinions because they value them. You offer your opinions to earn money on survey sites. Such websites and apps include, for instance:
Opinion space: In order to access this website's surveys, you must first register an account using your email address. Then you complete them and get paid.

InboxDollars: InboxDollars offers a variety of ways to earn money, including watching videos, clicking on advertisements, reading emails, shopping online, surfing the web, and completing surveys.
There are numerous ways to generate money with a smartphone, and most of them are straightforward but may not be that simple. You can make extra side money by watching advertisements, taking surveys, or playing games. It pays to utilize your smartphone for something more useful and productive than scrolling through internet comments and posts from other people. While making money on your smartphone won't make you rich, it will at least let you have some additional money in your pocket.
You can generate your invoice through Vantazo.
Hope you enjoy this article?
Share your thoughts in the comment session.
Contact us today for your business consultancy and business advisory services. We can help you fine-tune your idea, structure your business, market your business, train your staff, consult on your retirement plan, coach you for financial success. We also write a business plan and help with fundraising strategies and Grant applications. We can help you start, grow, and expand your business.
We help institutions and organizations write concepts, implement Business plans, and train on business Plan writing in Nigeria.
We can help you write a detailed, bankable and comprehensive business plan for your business idea.
Call any of our business plan consultants on 08105636015, 08076359735, and 08113205312.
Or send a WhatsApp message or email us either at dayohub@gmail.com or info@dayoadetiloye.com.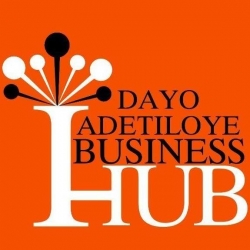 Latest posts by Dayo Adetiloye Business Hub
(see all)