5 reasons why business owners should pursue financial literacy at all cost in Nigeria
Anyone can do it. Start a business and see it through to success. It seems so simple. Statistics from both developed and emerging nations, however, indicate that this is more of a myth than a reality. While some start-ups have grown into powerful corporations—every mega-company began as a start-up—the majority have perished before their songs have been heard. Even while it is a significant component, a shortage of funding is not always the reason why enterprises fail. Lack of financial literacy is frequently to blame. Even statistics from reputable authorities that are at odds with one another abound on the internet. According to Forbes, 50% of startups fail after four years of operation, although Investopedia sources the USA Small Business Association as saying that 30% fail in the first two years and 50% fail in the first five. Yet many people hold the incorrect or incorrect belief—which the Small Business Association has refuted—that more than 50% of new businesses in the US fail within the first year. Without providing any supporting data, invoice.ng asserts that "80% of new enterprises and startups will fail for one cause or another during the first three (3) years of getting started."
Some reasons why businesses fail
The following reasons for small business failure were cited by Investopedia
Not doing market research

Business plan Problems

Insufficient financing

Poor location, online visibility, and marketing

Rigidity

Growing too quickly
The failure to distinguish between personal and corporate finances, which is a cultural issue, might be added to the list for Nigeria. Accordingly, the five main causes of small business failure are all intimately related to financial literacy.
The market vendor selling food, the dealer in spare parts, or the manufacturer's entrepreneur all need to grasp how money functions. They must understand the fundamentals of the accounting equation, which states that each transaction affects the asset and liabilities of the company in equal measure. They can make better business judgments when they comprehend the distinction between profit and cash flow as well as the relative expenses of, say, purchasing or renting a photocopier. When an Uber would suffice for a while, saving money and stress, why commit cash to a vehicle?
The issue is that if they don't handle this, financial incompetence will eventually stifle the innovative business concepts they cultivate.
All people should be financially literate. If you lack financial literacy, earning millions of pounds, dollars, or naira will not ensure your financial success. Celebrities' experiences have taught us that managing money is a more crucial endeavor than making money.
What is financial literacy?
According to the Central Bank of Nigeria, financial literacy is "the possession by individuals of knowledge and abilities to manage financial resources efficiently to promote their economic well-being." Given that Nigeria's SME sector is the country's largest employer of labour, financial literacy is particularly crucial for business development and the entire country's growth.
Understanding and proficiency in using different financial skills, such as investing, budgeting, and personal financial management, is known as financial literacy. The cornerstone of your relationship with money is laid out by financial literacy, which is a lifetime learning process. The earlier you begin, the better off you will be, as education is the secret to financial success. A lack of financial literacy can be extremely detrimental to a business's long-term financial success, given the significance of finance in contemporary culture.
Entrepreneurs' ability to manage their finances has been recognized as a key factor in any company's success. Numerous studies have shown that business owners with a high level of financial literacy contribute to their company's performance both financially and non-financially.
Dangers of lack of financial literacy
Financial ignorance can result in several dangers, including a higher likelihood of building up unmanageable debt loads due to bad spending choices or a lack of long-term planning. This can then result in bad credit, bankruptcy, home foreclosure, and other undesirable outcomes for both business owners and private persons.
According to studies on financial literacy, the majority of business owners in Nigeria are unable to comprehend and manage fundamental financial principles in their organizations. Poor money management abilities and subpar financial planning, which cause firms to fail over time, are caused by a lack of financial education. Here are a few of the negative repercussions that financial ignorance may have on business owners and their companies.
It hinders enterprises from contributing to the economy and society in the same way that generations suffer from the inability to read or write.

It makes it more difficult to evaluate financial risks or opportunities. This increases the risk and potential harm of financial decisions.

It undermines financial stability. For instance, financial illiteracy might raise the risk of losses from fraud or other frauds.

It facilitates easy debt accumulation and indebtedness
Financial illiteracy can have negative health, psychological, and social impacts on both individuals and organizations.
Read Also: 5 ways to make money from your smartphone in Nigeria
Reasons why Nigerian business owners must at all costs strive to become financially literate
Financial literacy helps business owners make better decisions because it gives them more leverage. Financial literacy is significant for a number of reasons, more specifically:
Financial knowledge can shield businesses from disastrous errors. Floating-rate loans may have monthly interest rates that vary, whereas fixed deposit accounts do not allow withdrawals until the account reaches maturity. A firm may be harmed by seemingly benign financial actions with long-term costs in the millions of dollars. In a similar vein, financial literacy aids people in keeping their own money in order.

Business owners who are financially literate are prepared for emergencies. You may prepare for uncertain times by learning about financial literacy subjects like saving money or emergency preparedness. Although difficult economic times always have a negative financial impact, business owners can lessen the impact by adopting their financial literacy beforehand and by being prepared for emergencies.

Business objectives can be attained with the aid of financial literacy. Business owners may build strategies that set expectations, hold them accountable for their finances, and chart a road for reaching seemingly impossible goals by better knowing how to budget and manage money. In the same manner, even if someone cannot currently buy something, they may always develop plans to improve their chances of doing so.

Financial literacy fosters self-assurance. Imagine making a decision that will affect your life without all the data you require. Company owners can approach important business decisions with greater confidence if they have the necessary financial knowledge since they will be less likely to be caught off guard or negatively affected by unforeseen consequences.

Every entrepreneur needs sufficient funding to start and later expand their enterprises. For small businesses, having access to loans or credit lines is a crucial step in the growing process. The ability to talk the talk (financially speaking) when it comes to private equity firms, banks, or investors will surely prove to be useful. All of these parties might potentially become stakeholders in a developing business.
Last words
Entrepreneurs can develop their overall strategy and balance long-term investment with quarterly budgetary decisions with the help of understanding the fundamentals of the financial tools that enable successful business operations. Entrepreneurs can also stay on top of minute details like unpaid customers, overcharged suppliers, or numbers that were previously in the black but are now slipping into the red.
Entrepreneurs that possess financial literacy can take ownership of every naira, kobo, dollar, euro, or pound spent as well as to keep a close eye on expenses and basic cash flow indicators, all of which are essential for increasing the likelihood that a small firm will survive.
Hope you enjoy this article?
Share your thoughts in the comment session.
Contact us today for your business consultancy and business advisory services. We can help you fine-tune your idea, structure your business, market your business, train your staff, consult on your retirement plan, coach you for financial success. We also write a business plan and help with fundraising strategies and Grant applications. We can help you start, grow, and expand your business.
We help institutions and organizations write concepts, implement Business plans, and train on business Plan writing in Nigeria.
We can help you write a detailed, bankable and comprehensive business plan for your business idea.
Call any of our business plan consultants on 08105636015, 08076359735, and 08113205312.
Or send a WhatsApp message or email us either at dayohub@gmail.com or info@dayoadetiloye.com.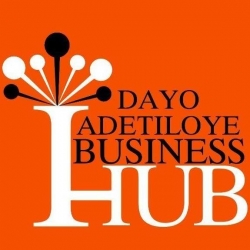 Latest posts by Dayo Adetiloye Business Hub
(see all)