Attention: Free Ebook to write YouWiN Connect 2017 is Here: Click Here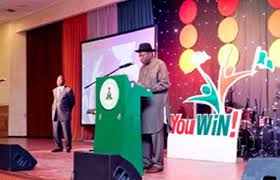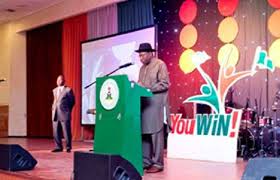 1.      PRAY VERY WELL – This is the number one strategy I will recommend. I have heard testimony of somebody that made mistakes in her financials when writing the business plan competition and at the end of the day, she was selected.
I heard of another one that missed the 3days training of Youwin, she did not do biometrics, she submitted her business plan and she was among the 1200 that won the competition. I encourage that you put your trust in God for you to win in this competition.
Visit www.youwin.org.ng  to register.
2.      WRITE A DETAILED BUSINESS PLAN– This is one of the things you can control in this competition. I mean you can control what you will submit; either a good well written business plan or a shoddy business plan. We have been positioned to raise a minimum of 100 winners in this Youwin 4 and these are the ways we can help you.
3.      ACCESS OUR E-BOOK TO GUIDE YOU ALONG THE WAY (GRANT WINNING WORKBOOK VOLUME TWO)- This book contains explanation of Youwin questions and samples that have won in previous editions.
Click here to get it http://dayoadetiloye.com/salespage2.html
4.      ACCESS OUR EXPERT REVIEW SERVICE– To strategically win youwin 4, we advise that you get someone to review your business plan. This is very important. You don't have monopoly of knowledge. In our organization, about 3 people review most of our professional write-ups which may be the reason why we raised 4 winners in Youwin 2 competition that was designed for women.
5.      ACCESS OUR PROFESSIONAL WRITE UP SERVICE– This is for people that are busy, don't know how to write a business plan well or will prefer someone to write for them. They just review the plan themselves when the write up is ready. It might be a bit costly but the reward is usually a good one.
Visit www.youwin.org.ng  to register.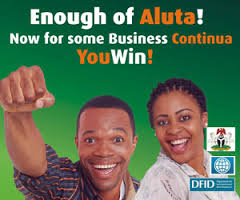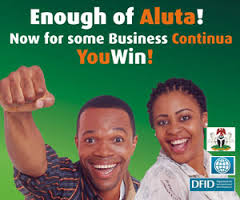 6.      LOCATION COMPLETION / GENDER BALANCE– If you are a lady, you have greater chance of being selected more than a guy. My advice still boils down to you writing a compelling and a winning business plan. For a guy, after writing a good business plan, pray more.
7.      YOU CAN PARTNER WITH PEOPLE AND BE A WINNER IF YOU CAN HELP PEOPLE TO WRITE A WINNING BUSINESS PLAN – It is no more news now that some people wrote the 1st stage for 2 to 3 people or even more than that. When the result came out, you discover that your name did not come out but other people you wrote for made it to the 6000. Don't panic; you can still be in the competition.
Attention: Free Ebook to write YouWiN Connect 2017 is Here: Click Here
If your people still need your assistance to write stage two, these are what we advice:
1.      Have a written agreement showing each person's contribution and reward. Winners can have a dangerous attitude after they are declared winner. Having an agreement, sign and stamped by a lawyer will protect your reward.
2.      There are two types of compensation we advise:
A.      For your contribution, you can collect a certain amount of the grant money when your partner wins and leave the business.
B.      Secondly, you can be part of the business and have a %share of it.
We always advice option A because in this part of the world, people prefer to own 100% of their business especially when they are just starting it. Option B can be very rewarding if you tidy up the agreement things very well. If you don't want too much headache, then go for option A.
I believe this little piece will help you become the Youwin winner you have always desired to be.
Visit www.youwin.org.ng  to register.
Click here to get my free e-book: 7 things I will do differently in youwin 4 business plan competition. By doing this, you will also get information on other business plan competitions in Nigeria and how to apply to win.
To access any of the help or assistance mentioned above, Call me on: 08105636015, 08076359735 or Send me an email at: dayohub@gmail.com .
Cheers!