Apply for Itanna $30,000 Tech Startups Funding.
Itanna have a 4 month accelerator programme operating out of our Enterprise Factory in Lagos, Nigeria. Tech Startups will receive initial investment, as well as hands-on advice from experts and mentorship from leading global Tech entrepreneurs and industry experts.
The first few weeks would be spent on understanding your business, objectives you've set for yourselves during your time with the accelerator, and help you map out effective strategies to achieve your goals. All startups will be given an initial investment of $30,000 at the beginning of their journey.

Customised workshops based on your objectives, will help you get stuck in and focus your goals, to create the winning strategies needed to accelerate your business.

You will be given access to Itanna network of mentors and experts, who are primed to advise you and help you solve your business problems. Participants will work with Honeywell Group's portfolio companies and other enterprises in our network to further develop your products.

Ignite your business acumen by capitalising on the opportunity to learn from the experiences of some of the most sought after local, Pan-African and international experts in their fields.

Itanna will prepare you for Demo Day where you will be given the opportunity to pitch your business to their network of deep pocket investors.

As a part of the Itanna family, Itanna will continue to be a part of your journey after the accelerator ends; providing you access to resources, full network including Honeywell Group's portfolio companies and follow on investment.
Criteria
Our criteria for selection include:

Companies must provide a tech or tech enabled solution.

Founding teams with a clear vision, technical capability, domain/sector knowledge, executional skills, and strong sense of integrity.

Tech startups with a Minimum Viable Product that have been launched. Also, Startups should be able to show traction either in the form of user growth/adoption or partnerships.

Tech startups with potential to scale quickly across multiple markets.

Startups solving a problem for a specific target customer base.
For more info visit Itanna website
Read also: Apply for $250,000 Startup Funding at the MIT Inclusive Innovation Challenge. Registration Closes May 9, 2019.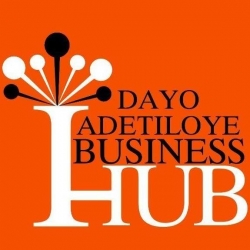 Latest posts by Dayo Adetiloye Business Hub
(see all)