HOW TO SECURE FUNDING FOR YOUR BUSINESS.
Hello Top of the day to you my dear multi-millionaire.
I'm so excited to write to you today.
As we all know, 2019 2nd quarter has begun fully, and the 1st half of April is gone already.
Doing a quick review of how you fared in the last quarter wouldn't do any harm. It actually helps you to know the position yourself and company stands in. And before I move on, I hope you know the indices to look out for? You always know I'm a beep away.
So today, I am formally launching my company's new book "How You can Secure Funding for Your Business".
This ebook does just what it says. It's a practical guide on how to access various funding opportunities applicable to MSMEs like yours.
We wrote the book based on the different request we get from entrepreneurs like you who are looking for capital to start, grow, and expand their businesses.
We believe this easy to read book will go a long way to clear your doubts and tell you of the immense possibilities available to your business.
Please click the link below to access the ebook.
 https://www.dayoadetiloye.com/secure-fund.pdf
Related search: NEW DOWNLOAD: FREE EBOOK TO WRITE TEEP3, A $5000 Grant for 1000 Africans.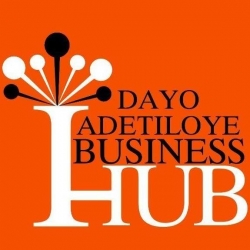 Latest posts by Dayo Adetiloye Business Hub
(see all)