AUTO REPAIR BUSINESS PLAN IN NIGERIA
Auto Repair Business Plan in Nigeria
This sample Auto Repair Business Plan in Nigeria can be used for Grant Applications, Bank Loans, Proposal writing, Business Concept Note, Competitions etc. Auto Repair Business Plan is a lucrative business that needs a lot of strategic Planning to start and a business coach like Dayo Adetiloye to help you start the Implementation.
Business Description of Auto Repair Business Plan in Nigeria
Business: Auto Repair
Industry: Automobile (Auto Repair Business plan in Nigeria)
PATILAD Auto Repair is a Lagos-based Auto Repair Service provider that services and performs general maintenance, servicing and repair work on automobiles of all sort include trailers, trucks, SUVs, CRVs and salon/wagon cars. Our services include an all-inclusive maintenance agreement (on-call service and supplies), walk-in services, warranty repairs, sale of consumable products, etc. We are a single-source provider for automobile repair services for vehicles of all types.
PATILAD Auto Repair will emphasize a customer-centric service delivery process where sufficient information will be made available to client as touching the state of their vehicles and proper consultations will be freely given.
Keys to Success for Auto Repair Business Plan in Nigeria
The keys to our success are:
Building and maintaining strategic alliances with car distributors and other industry related business partners;
Adopting a customer- and market-focused sales and marketing paradigm; and,
Managing the business by implementing, and consistently measuring and adjusting the fundamentals to ensure our processes ensures the desired results.
Objective for Auto Repair Business Plan in Nigeria
The objectives for the first three years of operation include:
To create a service-based company whose goal is to exceed customer's expectations.
To increase the number of clients served by at least 20% per year through superior performance and word-of-mouth referrals.
Achieve healthy earnings in the first year of operation.
Maintain a midrange gross margin throughout the first 3 years of operation.
To develop a sustainable start-up business, contributing to increased employment of community residents.
Our Goal for the Auto Repair Business Plan in Nigeria
To be the leading Auto Repair provider in Lagos, Nigeria and its environs through the provision of excellent sales services and products.
Vision for the Auto Repair Business Plan in Nigeria
To provide a one-stop location for accessing high quality, reasonably priced and convenient Auto Repair in a desirable and conducive environment while offering products at the best possible prices.
Mission for the Auto Repair Business Plan in Nigeria                       
PATILAD Auto Repair Services' mission is to provide the Lagos business community with quality Auto Repair Services, high quality products, reliable and professional technical support, and unparalleled customer service and to earn a fair profit for our employee-owners and stakeholders by embracing sound, ethical business practices.
Management Team of the Auto Repair Business Plan in Nigeria
Michael Taiwo – is highly knowledgeable in the Auto Repair business. He has been in the Automobile industry for over 25 years. He has worked as operation manager for Elizade Motors where he served as team member of the automobile repair and servicing team before he grew to become the general superintending manager for its operations within a record time of 4 years. Prior management experience includes: market manager of Inspired Automobile Comapny, Nigeria, operations/sales manager for Central Motors Ltd, and radar project manager for Telecom International in Nigeria. Michael has attended numerous management and sales training courses and seminars throughout his career. He holds a bachelor's degree in Mechanical Engineering from the University of Lagos, Akoka Lagos and MBA from the prestigious Obafemi Awolowo University Ile-Ife, Nigeria. He will be in-charge of day to day activities of the business.
Mr Dayo Adetiloye – (B. Agric., MBA, and PMP): He has over 15 years' experience in business management, business start-up dynamics, financial management of business and overall business growth and development. He is an alumnus of Enterprise Development Centre (EDC) of the Lagos Business School (LBS), Pan Atlantic University (PAU). He is our business development strategist and a strategic partner.
We brought to the business:
Sound and astute business sales and service delivery system
Ability to provide professional and reliable technical service and proactive customer service.
Capacity to consistently provide meet and exceed customer's expectation.
Provision of brand name durable Auto Repair installations, household appliances and related products in the best quality conditions.
Our staff brings operational, marketing and promotional skills to the business.
Materials and Machine for Auto Repair Business Plan in Nigeria
Office complex, garage area, consulting/service delivery area, reception, etc., storage area, Hoist, Jack, Oil change box, Spanners, tyre changer, tool box, air compressor, grease gun, battery changer, welder, warehouse, computers with point of sale terminal, computers with printer for back office, display shelf for retail products, stationeries, power source, etc.
Competitor Analysis Auto Repair Business Plan in Nigeria
Our major competitive advantages are:
Strategic alliances with car distributor and other industry related business partners.
Supply of industry best and high quality products in the best quality conditions.
Ability to install and carry out efficient maintenance and repair services in the quickest possible time.
Superior and personalized customer's attention.
Fair and best possible prices and discount offers.
To buy the remaining part of this business plan, including the detailed financial analysis, call any of our business plan consultants on 08105636015, 08076359735, and 08113205312. You can send a WhatsApp message or email us at dayohub@gmail.com or info@dayoadetiloye.com.
We help institutions and organizations write concepts, implement Business plans, and train on business Plan writing in Nigeria.
We can help you write a detailed, bankable and comprehensive business plan for your business idea.
Call any of our business plan consultants on 08105636015, 08076359735 and 08113205312
Or send a WhatsApp message or email us either at dayohub@gmail.com or info@dayoadetiloye.com.
Click here to access my free E-book and newsletter on Grants opportunities in Nigeria and other business opportunities and information to help you discover, develop and fulfil your business potential
Click to buy AUTO REPAIR BUSINESS PLAN and template now & download it immediately.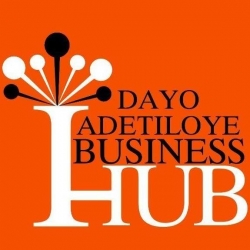 Latest posts by Dayo Adetiloye Business Hub
(see all)