Benedict Peters: Biography, net worth, family life, achievements
African energy has been significantly impacted by Benedict Peters, a Nigerian businessman and philanthropist. One of Nigeria's major indigenous oil and gas firms, Aiteo Group, is one of his creations. He also serves as its executive vice chairman. He also serves as chairman of the Joseph Agro Foundation, a nonprofit that assists Nigerian farmers and rural areas.
Biography
Benedict Peters, whose roots are from Onicha Oloma in Delta state, was born on December 5, 1966, in Abakiliki, Ebonyi State. He received his elementary education at Ekulu Primary School in Enugu and went on to Federal Government College in Enugu. Later, he continued on to the University of Benin, where at the age of 22, he earned a Bachelor of Science (B.Sc) Hons degree in Geography and Town Planning. While he was still a university student, his father retired from banking, which inspired the young Peters to become more entrepreneurial and work harder than many of his peers to be able to supplement his financial needs.
Benedict Peter's Career
Benedict Peters began his career as a cross-country trader with a focus on agricultural goods after graduating. For local consumption, he started transporting tomatoes and cocoa from northern Nigeria to the south. Along with real estate, he also made investments in new and used cars for sale. Benedict Peters declined a number of employments offers throughout the years, many of which had highly promising professions and lucrative salaries. One of them was a job offer from Union Bank, where he finished his required year of youth service. Benedict Peters supported diversification and having several sources of income. He founded Sigmund Communecci, a trading and supply firm for petroleum products, in the year 1999. The business obtained a N250 million credit line from City Express Bank on October 12, 2000, with a 365-day repayment period. Given the success of the initial loan, the company went on to get other loans worth hundreds of millions of dollars, including 350 million Naira on June 20, 2002, and 500 million Naira from the same bank in 2002. Peter's commercial acumen, ability to manage finances, and dedication were demonstrated by the timely repayment of the loans. With a view toward tremendous future growth, Sigmund Communecci was rebranded in 2008 and given the name Aiteo. Aiteo's strategic moves have helped to generate Foreign Direct Investment (FDI), which was worth over US$4 billion to the Nigerian economy.
In the 1990s, he was a co-founder of Ocean and Oil Limited, now known as Oando, a petroleum exploration and trading company. Peters began his career in the oil and gas industry in the early 1990s, working with the founders of Ocean and Oil, the entity now known as Oando Nigeria Plc, Adewale Tinubu, Mofe Boyo and Onajite Okoloko. He moved to MRS Oil Nigeria PLC as Group Executive Director, ending as its Managing Director, before leaving in 1999 to establish Sigmund Communecci. Peters established the Aiteo group (Aiteo Eastern Exploration and Production Company Limited) in February 2008 as Sigmund Communecci's replacement. With facilities holding more than 250 million litres of petroleum over more than 100,000 square meters of terrain, the corporation is the owner of one of the largest petroleum tank farms in Nigeria. The Abonnema Storage Terminal is another asset that it owns and runs.
Aiteo purchased a majority stake in Royal Dutch Shell Plc's Oil Mining Lease 29 (OML 29) and the Nembe Creek Trunk Line (NCTL) in the Eastern Niger Delta in 2014. OML 29 is a sizable block that is situated in the southeast Niger Delta, per Wood Mackenzie. There are 11 oil and gas fields there. Nigeria's first-ever commercial finding was made in 1956 at the Oloibiri Oilfield, a 983-square-kilometer area on land in the Niger Delta. By establishing Aiteo Power, of which he is chairman, Peters is also quickly diversifying. He is the head of the Aiteo Consortium and EMA Consortium, which have each won bids to buy three power generation businesses. They also plan to construct a 100,000 barrel refinery in the oil-rich city of Warri in the Delta State. The Aiteo Group has developed into a significant organization in the nation. The business carries out oil exploration initiatives as well as supplying the global market with oil and gas products. Since the company's founding, it has been among Nigeria's most prosperous energy suppliers and is currently regarded as a significant player in the global oil sector.
Net Worth
One of the biggest oil-producing companies in Nigeria is the Aiteo Group, founded by Benedict Peters. And Peters' personal wealth was estimated to be $2.7 billion.
Read Also: Cletus Ibeto: Biography, net worth, family life, achievements
Personal life
Peters has four kids and is married. The immediate lifting of an Interim Forfeiture Order on Peters properties in the UK was mandated by the Supreme Court of Nigeria in Abuja in 2017. The Economic and Financial Crimes Commission, or EFCC, was the one who got the Interim Forfeiture Order. The EFCC was charged with "gross misstatements, concealment, and misrepresentation of facts" by the court. In the leaked Pandora Papers, Benedict Peters was charged of buying expensive real estate abroad for Diezani Alison-Madueke in order to curry favor with the Nigerian Ministry of Petroleum Resources. Benedict has refuted the charges.
Achievements
Benedict Peters is renowned for his charitable work and efforts to uphold social responsibility. In 2014, he founded the Joseph Agro Foundation in honor of his late father to aid Nigeria's agricultural growth and food security. Smallholder farmers and rural communities across Nigeria can get training, supplies, tools, and finance from the foundation. Projects like tree planting and erosion management are among the environmental sustainability and conservation efforts supported by the foundation.
Awards and Recognitions
Benedict Peters has won numerous honors and accolades for his accomplishments and contributions to both the energy industry and society at large.

Peters received one of the four Marquee Awards for Global Business Excellence at the Washington, DC, luncheon for the Africa-US Leadership Awards in August 2014.

In January 2015, he was also presented with the Dr. Martin Luther King Jr. Legacy Awards in the category of "Economic Empowerment" during a ceremony held at the Willard Hotel in Washington, DC.

Peters included on the 2017 list of the 50 Most Influential Nigerians published by the BusinessDay Newspaper.

In 2018, Forbes Africa recognized him as the continent's top oil and gas executive.

In 2019, the Africa-US Leadership Awards presented him with the Marquee Award for Global Business Excellence.

He participates in the Nigerian Economic Summit Group (NESG), a think tank run by the private sector that supports policy changes and economic growth in Nigeria.
Hope you enjoy this article?
Share your thoughts in the comment session.
Contact us today for your business consultancy and business advisory services. We can help you fine-tune your idea, structure your business, market your business, train your staff, consult on your retirement plan, coach you for financial success. We also write a business plan and help with fundraising strategies and Grant applications. We can help you start, grow, and expand your business.
We help institutions and organizations write concepts, implement Business plans, and train on business Plan writing in Nigeria.
We can help you write a detailed, bankable and comprehensive business plan for your business idea.
Call any of our business plan consultants on 08105636015, 08076359735, and 08113205312.
Or send a WhatsApp message or email us either at dayohub@gmail.com or info@dayoadetiloye.com.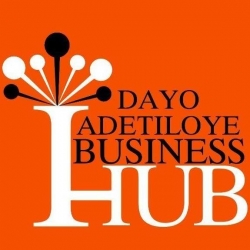 Latest posts by Dayo Adetiloye Business Hub
(see all)