My Birthday Offers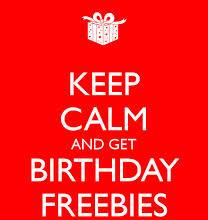 Hello My Dear Friend,
My birthday is Tomorrow 1oth of May and I have these Amazing offers for you
You must order from now till Sunday 15th of MAY 2016
| | | | |
| --- | --- | --- | --- |
| S/N | Product/Services | Normal price | Birthday Price |
| 1. | CAC Registration (Business Name) | N30,000 | N29,000 |
| 2. | Dayo Adetiloye Live Seminar Audio/workbook on STARTING, GROWING AND EXPANDING YOUR BUSINESS. You get it in your email. | N5,000 | N3,000 |
| 3. | Empowerment Magazine E-book | N2000 | N1,000 |
| 4. | Unleashing Your Entrepreneurial Potential For African Students E-book | N2,000 | N1,000 |
| 5. | Website /Blog site set-up like www.dayoadetiloye.com | N50,000 | N30,000 |
| 6. | E-book on Secrets of Successful Nigeria Millionaire Bloggers e.g linda ikeji, www.dayoadetiloye.com  etc ( over 100 pages) | N5,000 | N3,000 |
| 7. | Business Plan Templates for any industry (You edit it on your own and use it to apply for loan, grants and investors) | N15,000 | N10,000 |
| 8. | Full detailed professional Business plan writing. This is Tailor made for your company. To write this, you send us some information about your company, then we write for you. It takes time and resources | N150,000 | N50,000 |
| 9. | How to write Business plan 2week online Training Course | N25,000 | N10,000 |
To pay for any of the products or services
STEP 1
You can make cash Payment or Online/ATM transfer or USSD Code Transfer to any of these bank accounts and follow the instructions thereafter .::
Bank: GT BANK
Account Name: Adetiloye Adedayo Patrick
Account Number: 0037218392
Account Type: Savings
Bank: ACCESS BANK
Account Name: Adetiloye Adedayo Patrick
Account Number: 0033807847
Account Type: Savings
Bank: FIRST BANK
Account Name: Adetiloye Adedayo Patrick
Account Number: 3087803393
Account Type: Savings
Bank: DIAMOND BANK
Account Name: HUNDRED AND FIVE ACADEMY
Account Number: 0041562713
Account Type: Current
Step 2
STEP 2
After making the payment, make sure you send your payment details to me through SMS or Whatsapp to: 08060779290 or 08174584556 and/or email to: dayoadetiloye@gmail.com .
The subject of the email should be "Birthday Offers". or BBM PIN : 58ECE9AC
The payment details you are to send are:
Your Full Name
Bank paid to
Amount paid
Your Phone Number
Your email address
The Product or services requested for
e.g Remi Adams, Diamond Bank, Online transfer, £,000,
08060779290, remiadams@gmail.com, (Life Seminar Audio/workbook)
Your product 0r services will be delivered to your e-mail in
less than 24hrs or (otherwise stated)
Ps: If you have interest in attending my whatsapp Training on 11th of May 2016 Titled:
How to get 15 laptops, 1Elantra Hyundai and over 3 Million Naira from Helping hands International (H2i)
Click here for more info to register: http://dayoadetiloye.com/attend-whatsapp-training-11th-may-get-15-laptops-1-elantra-hyundai-car-n3million-one-year-h2i/
COWARDS NEVER START
THE WEAK NEVER FINISH
WINNERS NEVER GIVE UP
_YOUNG_MINDS
[[firstname]], I will like to hear from you!
Reply my mail or call me on 08060779290, or send me a whatsapp chat on the same number. My BB PIN is 58ECE9AC
Till I hear from you [[firstname]].
Keep succeeding!
Dayo Adetiloye (B.Agric, MBA)-
AUTHOR – CONSULTANT – SPEAKER – ENTREPRENEUR – BUSINESS ANGEL
Helping men to discover, develop and fulfil their business potential.
…Raising 100 Young Millionaire Entrepreneurs in Five Years… since July 2012
08060779290, 08174584556