Business Development Consulting Business plan in Nigeria
Business Development Consulting Business plan in Nigeria
This sample Business consulting Development Consulting Business Plan In Nigeria can be used for Grant Applications, Bank Loans, Proposal writing, Business Concept Note, Competitions etc.
The Business consulting Business is a lucrative business that needs a lot of strategic planning to start and a business coach like DayoAdetiloye to help you start the Implementation.
Business Description of Business Development Consulting Business plan in Nigeria
Business: Business Consulting
Industry: Business Development
PATILAD Business Consulting firm–  is a licensed business development consulting firm that is located in Garki  – Abuja, Nigeria. We have been able to secure a long – term standard office facility in a good business district in the heart of Garki City.
We will handle all aspects of business development consulting services for players in various industries. Our business-development specialists have skill sets and experience that consists of a mixture of sales, finance, marketing, mergers and acquisitions, legal, strategic management and proposal management or capture management.
We are aware that to run a standard business consulting firm can be demanding which is why we are well trained, licensed and equipped.
PATILAD Business consulting firm is a client-focused and result driven business consulting firm that provides broad-based services and experience at an affordable fee that won't in any way put a hole in the pocket of our clients.
We will offer a complete range of business development consulting services to our local, state, national, and multi-national clients and we will ensure that we work hard to provide the required consulting and business development solutions needed by our clients.
Our client's best interest come first, and everything we do is guided by our values and professional ethics. We will ensure that we hire certified business developers and management consultants who are experienced in a variety of business development consulting services.
We will ensure that we hold ourselves accountable to the highest standards by meeting our client's needs precisely and completely. We will at all times demonstrate her commitment to sustainability, both individually and as a firm, by actively participatingin our communities and integrating sustainable business practices wherever possible.
We are always open to contribute and collaborate with professionals, companies, organizations and institutions from the private and public sector, both within/outside the country.
PRODUCTS AND SERVICES
PATILAD Business Development Consulting firm, offers varieties of related business development consulting services within the scope of the management consulting services industry in Nigeria.
Our intention of starting our business consulting services business is to make profits from the industry and we will do all that is permitted by the law in Nigeria to achieve our aim and ambition. Our business offerings are listed below;
Develop business and marketing plans in coordination with the Managing Director to achieve revenue goals.

Assist in company's branding and media communication activities such as press releases, advertisements, marketing collaterals, and web site.

Establish and achieve sales targets and promote various banking services to customers. Coordinate with various banking employees and develop relationship with new and present clients.

Analyze current and past financial data, such as sales reports, and provide strategies to cut costs and increase revenue.

Perform market research to identify new opportunities and engage with executives to establish strategies for pursuing those new opportunities.

Create and improve proposals for our existing and new clients.
OUR VALUES
Our values include:
INTEGRITY
We believe in operating fairly, ethically and honestly at all times, our actions will always be above board and trust inspiring. We value our reputation and strive to maintain it. We remain ethical even in the most difficult situations.
COMMITMENT
We are committed to what we do. We are devoted to our clients, to putting them first and always delivering the best. We are dedicated to growing, improving and helping our clients do the same. Our customers are the heart of all we do and through thick & thin, we preserve to deliver the best.
TEAM SPIRIT
In-house and with our clients, we are one team. We encourage a collaborative and mutually supportive environment designed to help one another to excel.
EXCELLENCE
We strive to be outstanding in everything we do. We are always searching for ways to improve our work and raise our standards.
RESPECT
It is our belief that everyone has something of value to contribute. We respect diversity and treat every individual with honour and fairness regardless of Age, Race, Sex or Creed.
Objective of PATILAD Business Development Consulting Business plan in Nigeria
To promote and represent our clients till they are fully developed

To change the general perception of Business consulting firm in Nigeria

To constantly stay and keep our clients abreast of trends in the Business Consultancy.

Achieve a creative, innovative, flexible and adaptable culture to change.

To consistently seek to improve the quality of our service offering and equipment.
 Goals for the PATILAD Business Development  Consulting Business plan in Nigeria 
To provide a solution or a method new to the client

Client must achieve measurable improvement

Client must be able to sustain the improvement over time.

Consultant must be more than an expert, must serve as an effective change agent and share accountability with the client for the ultimate outcome of the project
Vision for the PATILAD Business Development Consulting Business plan in Nigeria
Our vision is to become the number one business development consulting firm in the whole of Abuja and Nigeria.
Mission for the PATILAD Business Development Consulting Business plan in Nigeria
Our mission is to provide professional, trusted and result oriented business development consulting services that revolves around sales, finance, marketing, mergers and acquisitions, legal, strategic management and proposal management or capture management to assist businesses and non-profit organizations in operating sustainably and maximizing profits in the business.
Management Team of the PATILAD Business Development Consulting Business plan in Nigeria
TitiIshola –Titi is one of our top business consultant, she has several certifications in consultancy. She has also taken several management courses from the Enterprise Development Centre in Lagos. He is listed as one of the top 20 business consultant in Nigeria.
DayoAdetiloye – (B Agric, MBA, and PMP): He has over 12 years' experience in the consultancy industry. He is an alumnus of Entreprise Development Centre (EDC) of the Lagos Business School (LBS), Pan African University (PAU). He also has a Bachelor's degree in Agriculture with specialization soil science with masters in business administration. He is a project management professional. He is our business development strategist and a strategic partner.
Grace Owolabi– Grace is the head of our Marketing team. Most of our marketing strategies are online based, and she is the best personnel for the job. She is a well-established Digital Marketer with proficiency in Content Management, Social Media Marketing, Search Engine Optimization & Marketing.
We bring to the business:
We bring precise knowledge for business development consultancy

Ability to recognize and develop ideas

Agility in business management
My Management Experience Gathered for the Business Development Consulting Business plan in Nigeria
My passion for business consulting started as a result of my career in Business Consultancy. My early days was really rough, and after pulling though to the top, I sought for a way to contribute to the success of the younger generation. PATILAD Business consulting firm is a solution I have developed for challenges younger businesses are faced with in Nigeria.
 I have developed my skills in Business Management via active leaning (MBA, certification courses), association, and practice.
EQUIPMENT AND MATERIALS FOR BUSINESS DEVELOPMENT CONSULTING BUSINESS PLAN IN NIGERIA
·        Invest Time in Networking
·        Find Your Niche
·        Practice Your Talking Points
·        Create Systems
·        Create a Pricing Structure
·        Business Telephone System
·        Computers and Software
·        Computer Network and Internet Connection
·        Multifunction Printer
·        Smartphone
Office space

Website

Furniture

Printers
COMPETITOR ANALYSIS FOR BUSINESS CONSULTING BUSINESS PLAN IN NIGERIA
Peoplebuy from us because of the following reasons:
We have a rich network of high-worth influencers.

We pay attention to the faintest detail.

Knowledge and experience in the Business consultancy.
Our major competitors are:
Novatia Consulting Limited

Browncon Consulting Firm

Management FIRST
For the remaining part of this business Plan, including the detailed financial analysis, please call on 08105636015 or 08076359735, 08113205312 or send an email to dayohub@gmail.com.
We help institutions and organizations to write concepts and implement Business Plan and also train on business Plan writing in Nigeria. We can help you write a detail, strong and winning business Plan for any use. Do call any of our business plan consultants on: 08105636015, 08076359735, 08113205312
Or Send an email to dayohub@gmail.com.
Click here to access my free E-book and newsletter on Grants opportunities in Nigeria and other business opportunities and information to help you discover, develop and fulfil your business potential.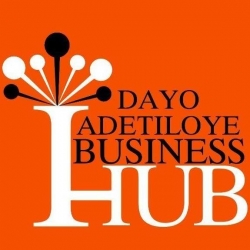 Latest posts by Dayo Adetiloye Business Hub
(see all)