Business Plan Training Combo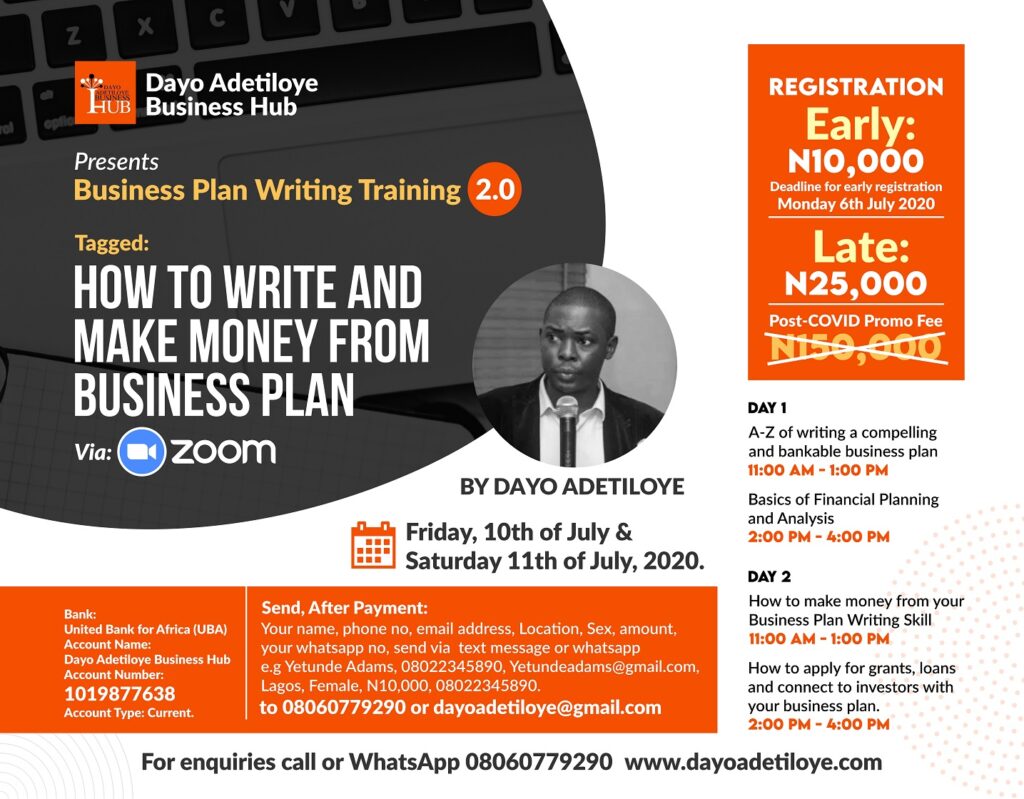 Hello My Dear Millionaire Friend,
I know you will like to have access to my last training on how to write Business Plan and make money from it.
This is my over 7 years secret of writing business plan as a business and i am giving it for you for almost free
Out of the 4 seasons, here is one out of the seasons.
How to apply for Grants, Loans and Investor with your business plan.
Power Point Slide Presentation
https://app.box.com/s/yc0y0cdhiz5vak1kontwnzqaa7361hne
 Audio
https://app.box.com/s/gyzj7206xn2gqri8scd8ljj2o28h5fro
 Video
That is the only part I can afford to give you for free.
Go through it, if you derive value from it, you can reply this email.
I will encourage you to order for the rest if you like the free session you downloaded.
Content of Each Session
A-Z of writing a compelling and bankable business plan

Basics of Financial Planning and Analysis

How to make money from your Business Plan Writing Skill

How to apply for grants, loans and connect to investors with your business plan.
With this training;
You can write business plan for yourself.

You can write for others and make money from it

You can become a freelancer with the skill in fiverr and upwork.

You can start applying for grants and global opportunities with the skill.
Friend, I present to you,
Business Plan Writing Training Combo
Here is what you will get from this training products combination:
All the 4 videos of the 4 sessions worth N50,000

All the 4 Audios of the 4 sessions N50,000

All the Powerpoint Presentations N30,000

A Sample of Already Written Business Plan Template N20,000

3 Financial Models you can use for any grant, loan or Investments. N100,000
Bonus
A book on Business Plan Writing by SCORE

A video on How to sell your business plan writing skill on Upwork and fiverr
Additional Bonus
You will join our Business plan affiliate WhatsApp Group where you sell our over 100 already written business plans and earn 40% of the price as commission.
The total value for Business Plan Writing combo + Bonuses is N400,000
Friend, My Goal is to help you develop a High Income Earning Skill in this season of Covid-19.
And also, to make it extremely hard for you to say No to this offer even if you are currently broke.
For the first 50 People that show interest in this offer in the next 48 hours, you get it for just N5,000 and it will return to N20,000 After.
I know we value quality in this part of the world and we have prepared this for you.
Friend,
–       Imagine you have High Income Earning Skill of Business Plan Writing
–       Imagine moving from broke to abundance
–       Imagine you winning the next grant you apply for
–       Imagine you raising the money for your business through your high Income Earning generating skill
Here are testimonies of real People that got transformed through this Training.
A very loaded course with real live examples, presented in an explicit manner that makes Business Plan writing very understandable
-Anonymous
Business Plan Writing Training was professionally delivered, revealing, highlighting and assuring diverse and practical ways of global and local earnings and networking
-Anonymous
It was an interesting experience. I learnt A-Z of Business plan writing skills within a very short period despite the little amount paid. It is a good beginning. The most important message from the Coach himself is that we shall continue to be under Coach Dayo mentorship. This is awesome.
-Waheed Olusesan kelani
This is well packaged and informative training platform that gives you value for your money.
-Christopher Esedebe
If you Have not attended Bus plan Training of Dayo Adetiloye Business Hub, You are Missing a lot. Do yourself a favour by learning from the Business plan writing Guru himself. I bet you will thank me later.
-Olabisi Ologundudu.
Initially I thought it is going to be one of those seminars that will not deliver. I was not expecting all that you offered, your concerns for all your participants and patience in attending to all questions. You proved to me that there are still people one can still trust. Kudos sir
-Afolabi Michael
From all I have seen, heard and the little you have done for me, Mr Dayo, I must said you are a Pastor in the business and market place. In my little time in sourcing for knowledge in the business world, you are a man in business for the development and uplifting of people, providing solutions, support in your capacity. Please don't stop, you could be a helper to the next generation Billionaires.
-Obogben E. Roland
Friend, For Payment of the N5000 in the next 48hrs, follow this Procedure.
After the next 48hours, it will be N20,000.
To Make Payment, follow this Procedure
You can pay though USSD Code, Online Transfer, Mobile Transfer
Bank: United Bank for Africa (UBA)




Account Name: Dayo Adetiloye Business Hub




Account Number: 1019877638




Account Type: Current.
Bank: GT BANK
Account Name: Adetiloye Adedayo Patrick
Account Number: 0037218392
Account Type: Savings
Bank: ACCESS BANK
Account Name: Adetiloye Adedayo Patrick
Account Number: 0033807847
Account Type: Savings
Bank: FIRST BANK
Account Name: Adetiloye Adedayo Patrick
Account Number: 3087803393
Account Type: Savings
After Payment,
Send the following Information:
Your name, phone no, email address, Location, Sex, Bank paid to, amount, and BPTC , send via text message or whatsapp to 08060779290 or reply this email.
e.g Dayo Adetiloye, 08022345890, dayohub@gmail.com, Lagos, Male, UBA, N20,000, BPTC. Send it to 08060779290
Feel free to call, text, send whatsapp message about this offer or after your payment to 08060779290 or you just reply this email.
Everything will be delivered to you within 48hrs.
You will also become our affiliate selling our already written business Plans and make a lot of profit for yourself.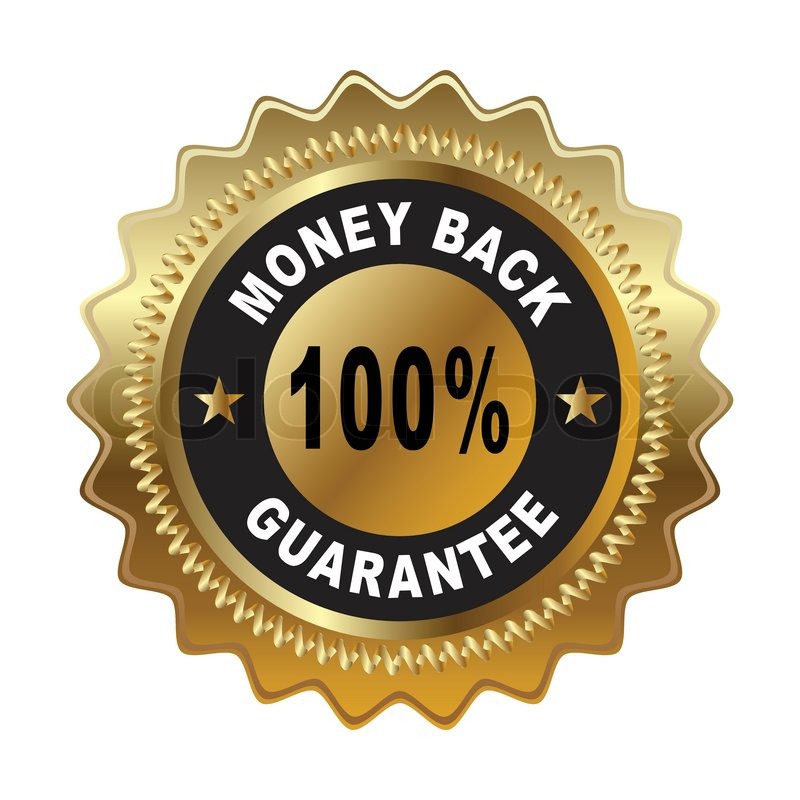 30 DAYS MONEY BACK GUARANTEE
If in the next 30 days after purchasing our Business Plan Training Combo and you feel it cannot help you in learning the skill of business plan writing, after going through the course, just shot me a mail to dayohub@gmail.com  or call me on 08060779290 and let me know.
I will be glad to return your money. However, go through the free session above to taste what you want to buy.
Feel free to call or whatsapp me on 08060779290 for any question on this offer
Till I hear from you,
Keep safe,
Keep succeeding!
In 2020
Dare to do something different if you want different results.
Try New Things.
Friend, I will like to hear from you!
Till I hear from you Friend.
Keep succeeding!
For: Dayo Adetiloye Business Hub
Dayo Adetiloye (B.Agric, MBA)-
AUTHOR – CONSULTANT – SPEAKER – ENTREPRENEUR – BUSINESS ANGEL
Helping men to discover, develop and fulfil their business potential.
…Raising 100 Young Millionaire Entrepreneurs in Five Years… since July 2012
08105636015, 08076359735