Business schools around the world
There are diverse business schools around the world in different countries and continents with the basic purpose of breeding minds to build a sustainable and profitable business without the fear of folding up in a short time, this means such businesses should be able to outlive its founder(s) and operate successfully from generations to generations.
Below are the business schools you could be enrolled to add credible value to yourself and your business. Do you have any country in mind? Then there are outstanding business schools you can attend according to your choice. Join me as I show you varieties of Business schools around the world!
London Business School – Located in in the suburb of London, UK and founded as far back as 1964. London Business School is an international business school which is a constituent college of the Federal University of London. This school awards credible post graduate degrees of Business and Management studies such as Master of Business Administration (MBAs), Other Masters Degrees, Executive Master of Business Administration (EMBA) and Doctor of Philosophy (PhD) to successful students. London Business School stands as one of the most wanted schools in the world due to the profound impact it makes in the lives of many.
Copenhagen Business School (CBS) – Copenhagen Business School was established in 1917, that's some whooping hundred (100) years ago and it is situated in Copenhagen, Denmark. It has a unique building complex which consists of interconnected concrete, glass and tile-sided buildings of varying heights. It is also beautifully surrounded by gardens and outdoor living space. The school offers students several unique undergraduate and postgraduate courses such as Corporate Business Strategy, Business Management, Innovation & Entrepreneurship, International Business and other business – related courses.
Harvard Business School – Harvard Business School is located in Boston, United States of America and founded in 1908 (109 years ago). The school was structured to help students learn essential business concepts with several international research centres in different parts of the world. Harvard Business School has successful produced many founding business leaders who also employed other Harvard graduates into their firms, fully knowing the gravity of knowledge they have accumulated from the alma mater. It is ranked amongst the leading business schools of the world and first in the United States. Courses offered include Entrepreneurial Management, Finance, General Management; Marketing, Negotiation, Organizations & Markets, Organizational Behavior and so on.
INSEAD Business School – INSEAD Business School, also known as the business school for the world, represents an acronym in French which stands for 'Institut Europeen d'Ádministration des Affaires' meaning 'European Institute of Business Administration'. It offers a variety of degrees from Masters to Doctor of Philosophy (PhD) and other executive programmes covering Finance and Business Administration. INSEAD has 15 Research Centres conducting research in different business and geographical areas, hence often ranked among the best business schools in the world. It was established in 1957 and currently situated in Fontainebleau-France, Singapore-Malaysia and Abu Dhabi-United Arab Emirate.
Columbia Business School (CBS)– The great business school located in Manhattan, New York City, United States of America, is the Columbia Business School. It was founded in the 1916 with 11 full-time faculty members and an inaugural class of 61 students, including 8 women. The school currently offers executive education programs that offer a Certificate in Business Excellence (CIBE) and full alumni status. It also provides several degree programs for the Master of Business Administration (MBA) and Doctor of Philosophy (PhD) degrees. In addition to the full-time MBA, the school offers four Executive MBA programs. CBS is one of the most selective of top business schools in the world.
University of Edinburg Business School – Based in Scotland, United Kingdom, the University of Edinburgh Business School is the business school of the University of Edinburgh. It has been turning out graduates of Business Education since 1918 and started its Masters of Business Administration (MBA) in 1980. It also offers a wide range of Undergraduate, Research, Doctor of Business Administration (DBA) and Doctor of Philosophy (PhD) programmes. Lots of employers see value in products of this school due to the investment that has been imparted over time to the students.
Lagos Business School (LBS) – Lagos Business School(LBS) is the graduate business school of the Pan-Atlantic University, Located in Ajah, Lagos State, Nigeria and founded in 1991. Lagos Business School is a distinguished business school which shares a campus with the Enterprise Development Centre of the Pan-Atlantic University. The school's mantra is to develop responsible Leaders for Africa and the World at Large. It offers a broad spectrum of executive programmes such as Masters of Business Administration (MBA), Modular Executive MBA, Open Seminars, and Custom programmes to suit your business style. Courses include Smart Business Decisions, Accounting and Finance, Business Process Management etc. It is really a place to be for anyone looking forward to being a Business Expert.
China Europe International Business School (CEIBS) – CEIBS is located in Shanghai, China. It was established under an agreement between the Chinese Government and the European Commission in Shanghai in November 1994 and well known as China's leading Business school. This school has a global focus on a broad variety of top ranked professional full time and part time Master of Business Administration (MBA) programmes and also provides management trainings to Business executives all over the world. China Europe International Business School has its main campus in Shanghai's Pudong district and other campuses in Beijing, Shenzhen, Zurich and Ghana.
ESADE Business School – Located in Barcelona, Spain and established in 1958, the 'Escola Superior d'Administració i Direcció d'Empreses' (ESADE) Business School is a unique business school that offers business degrees in two languages, English and Spanish. It also adds flexibility into its programmes which allows students from every corner of the world to manage their time efficiently while getting the best of their studies. The customized program can be undertaken within 12 to 18 months of your choice with several opportunities coming along your way at the completion and attainment of your desired graduate degree.
University of Queensland Business School – The Business School of the University of Queensland is located in Brisbane, Australia. It was formed in 2002 by the merger of the University of Queensland's Schools of Commerce and Management. The school offers various forms of business degrees at all levels of study which includes Masters of Business Administration (MBA) that exposes students to real-life business projects and also prepare them for the changing global climate in business. Invariably, this leads to the production of business graduates that are adaptable and can grow with their learnt industry. Other degrees offered include Finance Management and Business Information Systems amidst all others.
University of Mannheim Business School – This Business School is located in Mannheim, Baden-Wurttemberg, Germany. It is a good choice to several business specialists as it is recognized as the top-rated business school in Germany. The University of Mannheim Business School is a member of the International Association of Universities as well as the International Business Education Alliance. It provides the business students with an education taught by the faculty that generally have degrees in their field or at least a decade of experience in the business sector. They also provide professional online courses that give students the opportunity to get their course materials delivered to them anywhere around the world and giving them the opportunity to face other commitment while climbing the ladder of their chosen field or career.
IMD Business School – The International Institute for Management Development also known as IMD, is a graduate business school that is located in Lausanne, Switzerland. It was established in and best known for its commitment to training and developing executives into full-fledged business leaders. In this Business School, Students are required to go on several school trips to cities across Europe to expand and build their industrial network as well as take part in the International Consulting Project every year where they will be part of team that works on a real life problem selected by a business client. However, The Master of Business Administration (MBA) program is offered within a full year without disruptions, hence, it is best suited for a working professional who can afford to take a sabbatical from their work or career to face the full time experience of the Business School.
In view of the distinguished business schools highlighted above, it is important to note that, getting a Masters of Business Administration (MBA) can provide business-school graduates job placements with an increased salary, a vast network of contacts in the industry, and new opportunities in the field which can be gotten in no time depending on how close you are to your contacts. However, the extent of these great career paybacks can differ significantly depending on the quality of school you graduated from and gravity of knowledge you have been able to acquire over time. You want to be a business guru, make a brilliant choice today and smile at your dividends in the nearest future.
Good luck Pal!
Business schools around the world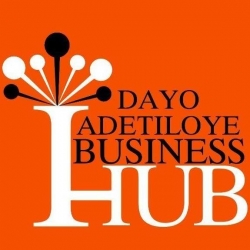 Latest posts by Dayo Adetiloye Business Hub
(see all)