CANDLE PRODUCTION BUSINESS PLAN IN NIGERIA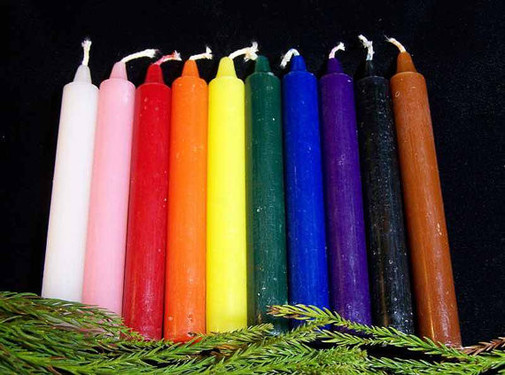 Candle Production Business Plan in Nigeria
This sample Candle production Business Plan in Nigeria can be used for Grant Applications, Bank Loans, Proposal writing, Business Concept Note, Competitions etc. Candle Production is a lucrative business that needs a lot of strategic Planning to start and a business coach like Dayo Adetiloye to help you start the Implementation.
Business Description of Candle Production Business Plan in Nigeria
Business: CANDLE PRODUCTION
Industry: CRAFT (CANDLE PRODUCTION Business plan in Nigeria)
PATILAD CANDLES, an industry established in Mowe, Ogun State; is devoted to design, manufacture, distribute and sell handcrafted, high quality and scented and unscented candles. PATILAD Candle Making Business is a well known candle manufacturer that caters to local and international clients. Our candles are not just like any candles in the market as we produce each candle with our clients in mind.We make several kinds of candles both unscented and scented and our candles come in various shapes and sizes, and are constantly experimenting with new scents to intrigue the senses of our clients, who are always on the lookout for something new.Our candle making business is known far and near and we have created a legacy that has made us uniquely stand out from our competitors.
We also offer quality franchise to new entrepreneurs who wants to enter the candlemaking business but don't know anything about running the business from ground up. Our franchise terms are fair to both franchisor and franchisee. We also offer consultancy services for those whose business needs an expert boost, as we boast of partnering with the finest professionals in the business.Due to our steady growth, our candles are not just found in Ogun State alone but are spread all over the south west in Nigeria; as we have partnered with famous mass merchandisers as well as top gift shops where our candles are sold to our teeming customers.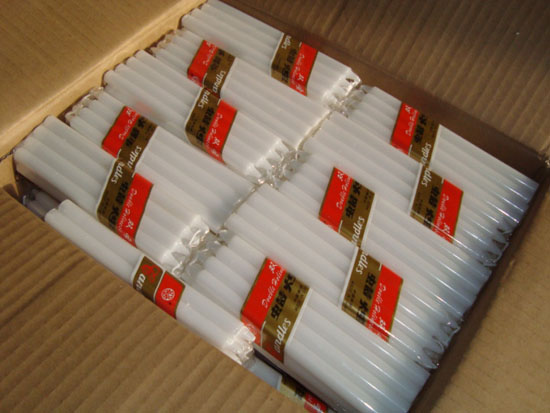 We also carry out sales of our unique candles on our websites as well as several other online marketplaces. Our website is user-friendly and not complicated to navigate at all especially for customers who want to buy from us.Asides selling candles, we also sell related candle making materials, as well such as candle fragrances, candle wax and eBooks for those who want to try making these candles at home.
One strong area of investment is in our staff, which we constantly train and re-train and ensure that they are in sync with our vision, mission statement as well as the corporate culture on which we are founded on. We also have one of the best welfare packages for our staff, as we know that treating the internal customers (employees) right will lead to not only higher productivity, but also a healthy bottom line for the company as well.
We have enough experience in the business to know that ensuring that our customers stay satisfied, responding quickly to their enquiries and complaints as well as having an excellent customer service overall, have led to the increased retention rate of most of our customers.  We know how important repeated customers are to a business, and so we try to make their experience with us as satisfactory as possible.
Products and Services
At Patilad Candles, we deal in unscented and scented candles, which come in all shapes and sizes. We know that there are 10,000 different candle scents and we are proud to say we hold a significant number of the total scents produced in Nigeria. We are constantly looking to improve our scent line.We are a legal business that is established to make profit; however, we also believe in having multiple sources of income as a company and inline with this, we not only sell candles but also supply candle making fragrances that are concocted by our finest professionals in the field. We also offer training and consultancy services as well.
Some of the products and services we offer are;
* Different kinds of candles such as outdoor candles, tapers, container candles, votives, pillars, floating candles, utility candles, liturgical candles, glass candles, colour candles and birthday candles.
* Sale of fragrances
* Consultancy services
* Franchises
* Trainings
* Sale of e-books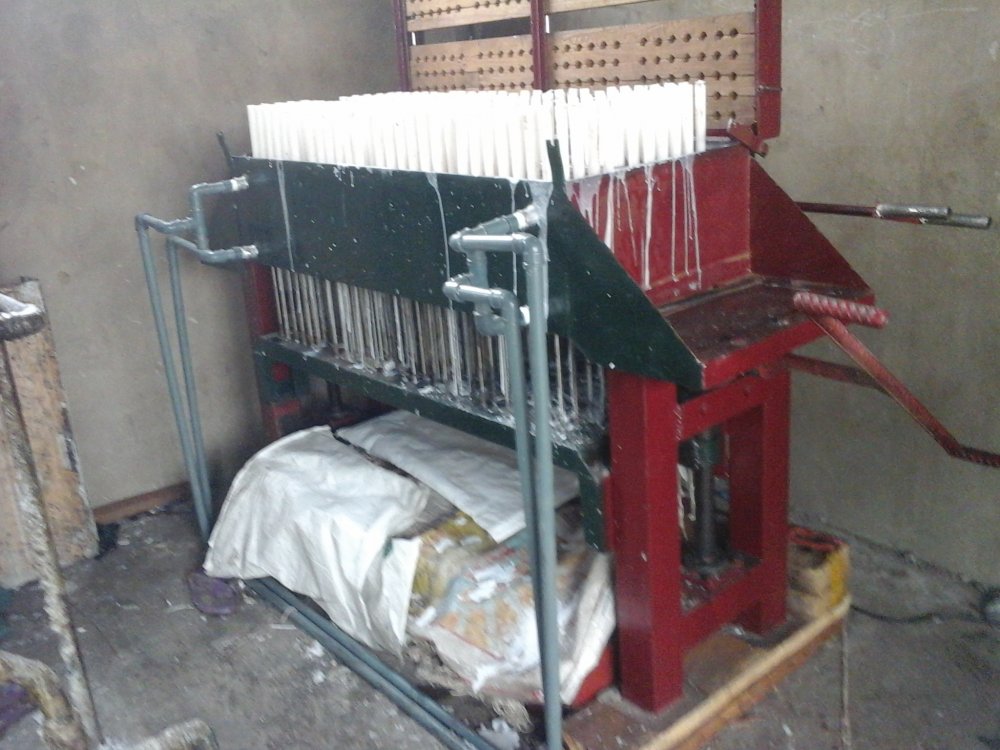 Objective for Candle Production Business Plan in Nigeria
To become the premier candle producer in Nigeria.
To open three(3) new distribution outlets every 36 months.
To offer high-quality and beautiful handcrafted candles at reasonable prices.
To achieve net profit in year one, increasing in year two, by containing costs and meeting sales goals.
To provide quality sales service and products at fair and best possible prices.
Goal for the Candle Production Business Plan in Nigeria
To be the leading candle producing industry in Nigeria and the West African sub region in ten (10) years through the provision of excellent sales services and products.
Vision for the Candle Production Business Plan in Nigeria
To become the leading brand name for accessing various designs and shapes of scented candles through its excellent low-cost product offering and efficient distribution network and to be among the top five brands in Nigeria.
Mission for the Candle Production Business Plan in Nigeria            
Our mission is to establish Patilad Candles as an important brand that represents quality in scented and unscented candles. We will accomplish this using high quality manufacturing and research, a creative marketing program, and a comprehensive distribution network using both retail outlets, internet presence, and a consumer catalogue. By utilizing this multi-channel approach we will be able to reach the niche market for quality products rapidly and efficiently.
We also intend to build a candle making business that will not only meet the needs of our customers but intrigue potential customers as well. We do not only want to sell our franchise here in Ogun State alone, but also in Nigeria as well.
Target Market
We would be engaging in a retail and wholesale distribution to the following groups of people and organizations; households, churches, spa beauty salons, religious houses, business people and students.
Management Team of the Candle Production Business Plan in Nigeria
Aderogba Adedoyin Olabisi – is highly knowledgeable in the candle business. She has over 8 years' experience in the industry. Moreover she is a seasoned crafter with a B.SC in political science and and a master's degree in Business management from a prestigious business school.
Mr Dayo Adetiloye – (B. Agric., MBA, and PMP): He has over 15 years' experience in business management, business start-up dynamics, financial management of business and overall business growth and development. He is an alumnus of Enterprise Development Centre (EDC) of the Lagos Business School (LBS), Pan African University (PAU). He is our business development strategist and a strategic partner.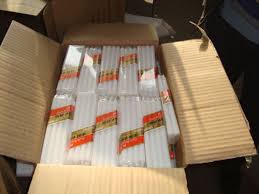 We brought to the business:
Educational skill and practical experience in candle production business.
Capacity to consistently provide high quality and scented candles all year round.
Quality processed product and good understanding of the market trend.
Our staff brings operational, marketing and promotional skills to the business.
Management experience gained for the Candle  Production Business Plan in Nigeria
With over 7 years' experience in Candle business and numerous exposure to both the scientific and practical aspect of candles, I've being able to master the technical requirements, financial management, staff recruitment and organization skills among other things necessary to give the industry good commendation from our clients.
My managerial skill has also helped in putting together a workforce for over 5 years, which will also help me to coordinate the team work in most aspect of the company.
I am the CEO of the company overseeing the day to day activities of the business.
Materials and Machine for Candle Production Business Plan in Nigeria
Rubber plugs, stainless steel scoop, thermometer, votive candle wick pin, automated candle making machine, gel filling system, wax dispensing machine, gravity candle pouring system, wax transfer system, round glass tumblers, gum leaf aromatherapy essential oils, candle fragrance oil, dye/color for candle, palm wax patterned effect, soy container wax, soy pillar wax, mini refill kit for rainbow candles.
Competitor Analysis for Candle Production Business Plan in Nigeria
People buy from us because of the following reasons:
High quality of scented and unscented candles.
Availability of professionals as regards mixing of different scents to produce unique flavors.
Efficient and highly reliable distribution network.
Excellent customer care services.
Fair and best possible prices and discount offers.
Our three major competitive advantages are:
High quality, handcrafted beautiful candles.
Different varieties, shapes, designs and all year round availability of our customers' choicest candles , and
Fair and best possible prices and discount.
To buy the remaining part of this business plan, including the detailed financial analysis, call any of our business plan consultants on 08105636015, 08076359735, and 08113205312. You can send a WhatsApp message or email us at dayohub@gmail.com or info@dayoadetiloye.com.
We help institutions and organizations write concepts, implement Business plans, and train on business Plan writing in Nigeria.
We can help you write a detailed, bankable and comprehensive business plan for your business idea.
Call any of our business plan consultants on 08105636015, 08076359735 and 08113205312
Or send a WhatsApp message or email us either at dayohub@gmail.com or info@dayoadetiloye.com.