CAR WASH BUSINESS PLAN IN NIGERIA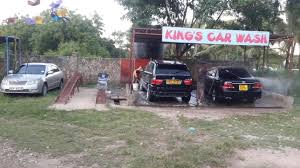 Car Wash Business Plan in Nigeria
This sample Car wash Business Plan In Nigeria can be used for Grant Applications, Bank Loans, Proposal writing, Business Concept Note, Competitions etc.
Car Wash Car wash Business Plan In Nigeria is a lucrative business that needs a lot of strategic Planning to start and a business coach like Dayo Adetiloye to help you start the Implementation.
Business Description of Car Wash Business Plan in Nigeria
Business: Car wash
Industry: Cleaning services
PATILADWONDER Car Wash is a modern car wash company with experienced staffs and excellent service delivery that runs a two in one business model with our stationery Station and mobile Car wash services for customers in Abuja.
We are into washing of all kinds of vehicles with modern techniques and customer oriented service. We do thorough interior cleaning and vacuuming with exterior washing, also engine washing, de-waxing, and a clean wax rinse finishing that leaves your motor dazzling like never before.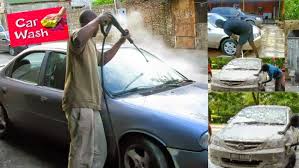 We offer a two-in-one solution:
Drive in car wash station and,
A mobile car wash service, where we meet the needs of our customers wherever they may be across the city we find ourselves.
The benefits of our products and services are
High quality cleaning materials
Option of driving to our station or our station coming to you
Degreasing and waxing
Excellent Customer Care Services
Prompt services
Online ordering and prompt response
Fair and lowest possible prices
My business meets a need and demand for:
Trusted, comfortable and mobile quality car wash service
Accessible, mobile and prompt service
Affordable but excellent services
I worked for 5years during my undergraduate days as a part time car wash staff in a car was company in Garki Abuja, after that I started a mobile car wash and home cleaning services before and during my NYSC for another 3years.  Apart from the first hand experience in this business, have also been able to gain from exposures to latest and best practices, technologies and equipments in this vocation from big brands all across the globe. The Vision of PatiladWonder Car wash is big and would be a social solution to hundreds of teeming unemployed youths in the nearest future.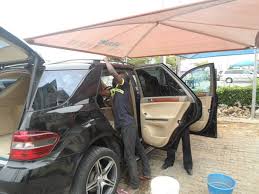 Our Objective of Car Wash Business Plan in Nigeria
To increase in profit gradient all year round through aggressive customer gain.
To generate customer satisfaction so that at least 70% of our customer base is repeat business.
To push sales by making sure customers are satisfied by our pricing, service rendition, and seasonal promos.
Our Goal for Car Wash Business Plan in Nigeria
– To wash more than a 100 cars in a day.
– To have at least five branches in every city in Nigeria
– To buy more mobile Car wash trucks to meet mobile arm of the business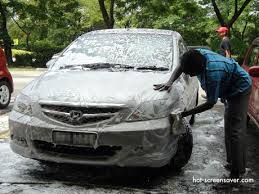 – Our Vision for Car Wash Business Plan in Nigeria
To be the largest and most patronized Car wash company in the country
– Our Mission for the Car Wash Business Plan in Nigeria
To exceed the customers' expectations by providing quality service and exceptional customer care services in a loving and caring way.
Management Team of the Car Wash Business Plan in Nigeria
Fajora Ben. Has 9years experience in Car wash business, a graduate of Mechanical Engineering with a professional certificate in project management. He is known for integrity, diligence, creativity, excellence and passion to work. He will be in charge of management, recruiting and day to day activities.
Mr Dayo Adetiloye – (B. Agric., MBA, and PMP): He has over 15 years' experience in business management, business start-up dynamics, financial management of business and overall business growth and development. He is an alumnus of Enterprise Development Centre (EDC) of the Lagos Business School (LBS), Pan African University (PAU). He is our business development strategist and a strategic partner.
We brought to the business:
Capacity to make the car wash reach it's goals
Our experience in the industry bring competence and credibility
My staff brings operational, marketing and promotional skills to the business
Management experience gained for the Car Wash Business Plan in Nigeria
With close to 10years experience the care wash service, i have gained technical know-hows and mastered interior and exterior cleaning, vacuuming, dewaxing, wax rinsing finishing with excellent customer handling and business integrity.
My business experience and managerial skills has helped me in putting together a work force for over 5years which will also help to drive the team work in all aspects of the company.
I am the CEO of the company overseeing the day to day activities of the business.
Materials for Car Wash Business Plan in Nigeria
Vacuum cleaner, Water tank, Cleaning agents,
Water.
Two buckets.
Washing material (best to use a natural sea sponge or a mitt made of sheepskin or microfiber cloth)
Drying towels (preferably waffle weave)
Car wash solution.
Wheel cleaner.
Wheel brushes.
Competitor Analysis Car Wash Business Plan In Nigeria
People buy from us because of the following reasons:
Modern equipments
Uniqueness of service delivery
Prompt delivery services
Excellent Customer Care
Online ordering for home car wash and cleaning.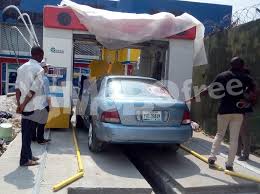 Our two major competitive advantages are:
Aggressive and effective offline and online marketing strategy
Excellent and lowest affordable prices
For the remaining part of this business Plan, including the detailed financial analysis, call any of our business plan consultants on 08105636015 or 08076359735 or 08113205312 or send me an email at dayohub@gmail.com .
We help institutions and organizations to write concepts and implement Business Plan and also train on business Plan writing in Nigeria.
We can help you write a detail, strong and winning business Plan for any use.
Call any of our business plan consultants on: 08105636015, 08076359735 and 08113205312.
or Send me an email at: dayohub@gmail.com .
Click here to access my free E-book and newsletter on Grants opportunities in Nigeria and other business opportunities and information to help you discover, develop and fulfil your business potential.