CLOTHING RETAIL BUSINESS PLAN IN NIGERIA
Clothing Retail Business Plan in Nigeria
This sample Clothing Retail Business Plan In Nigeria can be used for Grant Applications, Bank Loans, Proposal writing, Business Concept Note, Competitions etc.
Clothing Retail Business Plan is a lucrative business that needs a lot of strategic Planning to start and a business coach like Dayo Adetiloye to help you start the Implementation.
Business Description of Clothing Retail Business Plan in Nigeria
Business: Clothing Retail Stores
Industry: Clothing Retail
PATILAD Clothing is a network of strong and strategically positioned retail establishment involved in the selling of fashionable quality clothings of different varieties to both young and old, male and female who have the taste for quality and trendy wears. Our major target market is major cities around Nigeria, our main office is to be in yaba Lagos, where we have assemblies of higher institution and great number of our major customers- the youths. While our initial goal is to open one boutique, expansion plans include potentially franchising our retail store and/or building a well-recognized brand name. In turn, we would hope to penetrate a sizable portion of the online retail market and also run a network of delivery services that reaches our far customers.
We provide a one-stop shop for all trendy quality wears at affordable prices. We also aim at being the best in customer service building a long lasting brand.
The benefits of our products and services are
High quality and availability of products

Experienced and knowledgeable sales staffs

Prompt delivery services for online purchase

Excellent Customer Care Services

Fair and lowest possible prices
My business meets a need and demand for:
Trusted and quality products

Availability of products

Increase supply and a new choice.

Fair and lowest possible prices.

Hip and qualified fashion industry expertise
Apart from my university degree as a business administrator, cloth retailing has been a family business for me, as far as I can remember. Though my dad works as an accountant in a secondary school, he uses his book keeping skills to assist mum at the boutique.  From buying to selling of all kinds of cloth line (English, African, Indian, Asian etc) I have had good exposure to versatile clothing retail businesses. In this period, I had not only become conversant with customers buying pattern, I had also learnt how to sustain long term relationship with my client in such a way to always ensure repeated sales.
With firsthand experience and careful studies, I bring a modern touch and latest experience into the clothing retail business in Nigeria, taking a cue from successful brand names all around the world.
Objective of our Clothing Retail Business Plan in Nigeria
To meet a net profit of 55% on monthly sales

To generate customer satisfaction so that at least 60% of our customer base is repeated sales.

To provide quality product at fair and lowest possible prices with exemplary services.
Our Goal for the Clothing Retail Business Plan in Nigeria
– To be a one stop-shop in Clothing Retail business in Nigeria
– Become a profitable business with expansion potential
– Generate repeat and referral sales
Our Vision for the Clothing Retail Business Plan in Nigeria
We are poised to establish the largest clothing retail chain in Nigeria, with our unique franchising model and reach all our customers with quality clothing, promoting a brand known for quality, speed of delivery, affordable prices, and impeccable customer service thereby maximizing profit.
Our Mission for the Clothing Retail Business Plan in Nigeria
To exceed the customers' expectations by providing quality products and exceptional customer care services in a loving and caring way.
Management Team of the Clothing Retail Business Plan in Nigeria
Kingsley Okoro's experience lies in the fashion industry. He's worked with designers, wholesalers and retailers for roughly 20 years. He is a graduate of business administration from university of Lagos, and a project management professional. He also holds a certificate in fashion merchandising from the prestigious Diva Fashion school, London
Mr DayoAdetiloye – (B. Agric., MBA, and PMP): He has over 15 years' experience in business management, business start-up dynamics, financial management of business and overall business growth and development. He is an alumnus of Enterprise Development Centre (EDC) of the Lagos Business School (LBS), Pan African University (PAU). He is our business development strategist and a strategic partner.
We brought to the business:
Capacity to stock our store on a large scale

Our experience in the industry bring competence and credibility

My staff brings operational, marketing and promotional skills to the business
Both co-owners will assume leadership roles within the company and will be responsible for daily operations, overseeing marketing efforts, buying merchandise and managing inventory and all other administrative duties. A small sales staff will assist co-owners with securing sales, assisting customers and general maintenance of stock on the floor.
Management Experience Gained for the Clothing Retail Business Plan in Nigeria
Kingsley and Dayo are co-owners and will co-manage Patilad Clothing retail . However, daily responsibilities will differ.  Dayo's duty is to design plans, oversee franchises, marketing strategizing, meeting co-partners, writing letters and addressing key managerial issues, he is the think tank of the company.
Kingsley will manage the day-to-day operations including supervising staff, maintaining inventory and bookkeeping. Kingsley worked 20 years in the retail industry including five years as a manager of his family clothing business.
Sharon will oversee the merchandise buying for the store as well as maintain a keen awareness of trends within the industry. Sharon will also work with our public relations firm to ensure superior marketing plans are in place and implemented.  worked in the fashion industry in various capacities working with designers, wholesalers and retailers for 20 years. She earned a BA in business administration and MBA in master level.
Materials for Patilad Clothing Retail Business Plan in Nigeria
3years facility lease, delivery vehicle, labelling machine, cloth racks, shoe racks, customized packs, POS machine, bar code reader, masscots
Competitor Patilad Clothing Business Plan in Nigeria
People buy from us because of the following reasons:
Availability of high quality and trusted products

Fair and lowest possible prices and our discount offers

Prompt delivery services for online purchase

Excellent Customer Care

Long existing and loyal customers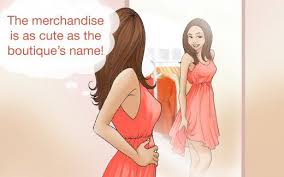 Our three major competitive advantages are:
Fair and lowest possible prices.

Availability of high quality and varieties of products.

Online accessibility with home delivery

Exclusive product offerings
For the remaining part of this business Plan, including the detailed financial analysis, call any of our business plan consultants on 08105636015 or 08076359735 or 08113205312 or send me an email at dayohub@gmail.com .
We help institutions and organizations to write concepts and implement Business Plan and also train on business Plan writing in Nigeria.
We can help you write a detail, strong and winning business Plan for any use.
Call any of our business plan consultants on: 08105636015, 08076359735 and 08113205312.
or Send me an email at: dayohub@gmail.com .
Click here to access my free E-book and newsletter on Grants opportunities in Nigeria and other business opportunities and information to help you discover, develop and fulfil your business potential.
Click to buy this business plan now & download it immediately from our online store.