Recreation Centre Business Plan in Nigeria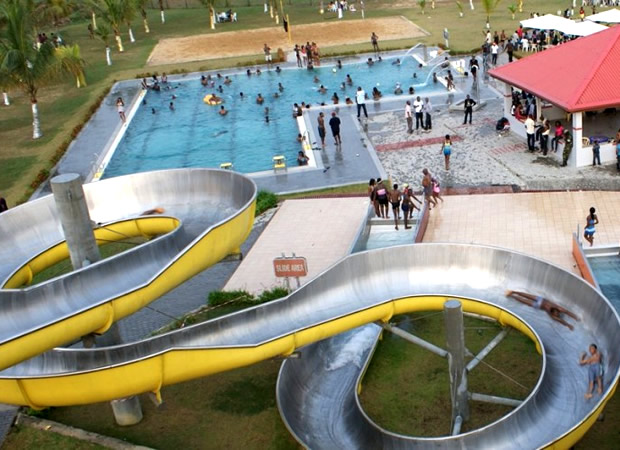 Recreation Centre Business Plan in Nigeria
This sample Recreation Centre Business Plan in Nigeria can be used for Grant Applications, Bank Loans, Proposal writing, Business Concept Note, Competitions etc. Catering Business Plan is a lucrative business that needs a lot of strategic Planning to start and a business coach like Dayo Adetiloye to help you start the Implementation.
Business Description of Recreation Centre Business Plan in Nigeria

Business: Recreation Centre
Industry: Sport
PATILADWONDER is a recreational centre that offers both outdoor and indoor recreational activities to their clients. We make available leisurable activities in a conducive atmosphere ranging from adventure racing, cycling, camping, canoeing, caving, swimming, disc golf, fishing, hiking, horseback riding, mountaineering, photography, adventure park, watersking, jet skiing, rock climbing, running, sailing, skiing, surfing and indoor recreation such has weight lifting and other body building equipments, all at minimum risks.
We also have a team of instructors and other training and safety personnel who see to the training of new members and ensure compliance with safety and safety regulations in the recreation centre.
The benefits of our services are
Standard and high class recreational equipments

Delivered in a conducive environment

Excellent Customer Care Services

Effective communication from all nook and crannies of the facilities

Safety emphasis
My business meets a need and demand for:
Leisure activities

Environment for family and friend's reunion

Physical fitness and body building.
Right from my childhood, I had nursed a continual passion for physical fitness and body building. This has influenced my choice of actions at various point in time. For example, this has encouraged me to choose Physical and Health education as my course of study in the higher education. I also worked as the manager of a large recreational centre in the past 8 years thereby giving me all the knowledge and intricacies involved in the line of business
Objective for Recreation Business Plan in Nigeria
To be a reputable and well known recreational centre in Ogun state in the next 12 months.

To sign up at least 1000 clients within 12 months.

To generate customer satisfaction so that at least 60% of our customer base is repeated sales.

To provide high standard services at reasonable and affordable prices with exemplary services.
Goal for the Recreation Centre Business Plan in Nigeria
To be a one stop recreation and relaxation centre in Ogun state and the entirety of southwestern Nigeria.
To have at least a thousand regular member in the first year of operation.
Vision for the recreation centre Business Plan in Nigeria
To make people stay happy, fit and strong all at affordable cost.
Mission for the Recreation Centre Business Plan in Nigeria
To provide world class recreational centre and facilities in a conducive atmosphere and at the same time ensuring customers in all age group receives excellent service in a safe environment.
Management Team of the Recreation centre Business Plan in Nigeria
Toluwase Ajibola-Thomas – has over an 8 years' experience in recreational centre management. He has BSc in Physical and Health Education. He will be in-charge of day to day activities of the business.
Mr DayoAdetiloye – (B. Agric., MBA, and PMP): He has over 15 years' experience in business management, business start-up dynamics, financial management of business and overall business growth and development. He is an alumnus of Enterprise Development Centre (EDC) of the Lagos Business School (LBS), Pan African University (PAU). He is our business development strategist and a strategic partner.
We brought to the business:
Ability to render the recreation service on a large scale

Firsthand experience in the intricacies of a recreation centre business

My staff brings operational, marketing and promotional skills to the business
Management experience gained for the Recreation centre Business Plan in Nigeria
With over 8 years' experience in the recreation business, I've being able to master the exact kind of facilities that attracts most customers, the exact way to identify potential customer, the way and manner to make them keep coming. I have the perfect understanding of times and seasons in the business and the type of facilities best for all age group.
My managerial skills has also helped in putting together a workforce for over 5 years, which will  also help me to coordinate the  team work in most aspect of the company.
I am the CEO of the company overseeing the day to day activities of the business.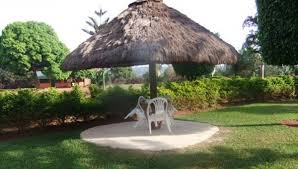 Materials for Recreation centre Business Plan in Nigeria
Office space, outdoor space with beautiful lawns and natural flowers, picnic tables and chairs, bike racks, children outdoor equipment such as swings, spinning chairs, toys, etc., 5 Massage table equipment, aesthetician Equipment (at least 2 room setup), decoration and furnishings, envision software & equipment, furniture, display shelf for sale of retail products, etc.
Competitor Analysis for Recreation Centre Business Plan in Nigeria
People come to us because of the following reasons:
Our Environment provides a clean, upscale, enjoyable environment conducive to giving professional trusting service.

Multiple recreational facilities in the environment

Easily accessible location

Excellent Customer Care Service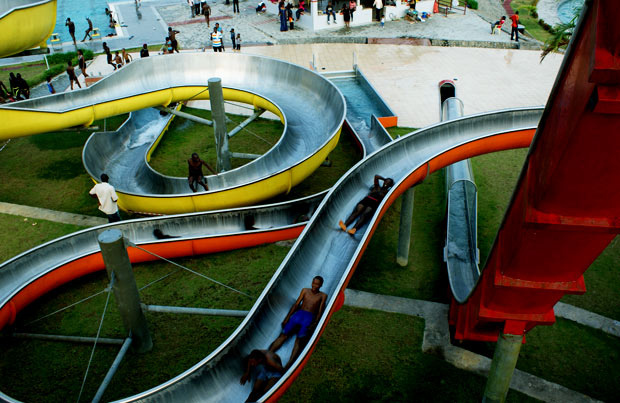 Our major competitive advantages includes:
Multiple recreational facilities in the environment

Easily accessible location
For the remaining part of this business Plan, including the detailed financial analysis, call any of our business plan consultants on 08105636015 or 08076359735 or 08113205312 or send me an email at dayohub@gmail.com .
We help institutions and organizations to write concepts and implement Business Plan and also train on business Plan writing in Nigeria.
We can help you write a detail, strong and winning business Plan for any use.
Call any of our business plan consultants on: 08105636015, 08076359735 and 08113205312.
or Send me an email at: dayohub@gmail.com .
Click to buy this business plan now & download it immediately from our online store.


Click here to access my free E-book and newsletter on Grants opportunities in Nigeria and other business opportunities and information to help you discover, develop and fulfil your business potential.