CATERING BUSINESS PLAN IN NIGERIA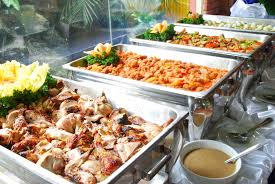 Catering Business Plan in Nigeria
This sample Catering Business Plan In Nigeria can be used for Grant Applications, Bank Loans, Proposal writing, Business Concept Note, Competitions etc. Catering Business Plan is a lucrative business that needs a lot of strategic Planning to start and a business coach like Dayo Adetiloye to help you start the Implementation.
Business Description of Catering Business Plan in Nigeria
Business: Catering
Industry: Catering (Catering Business plan in Nigeria)
PATILADWONDER Catering business caters for all sort of indoor and outdoor events such as parties, weddings ceremonies, retirement celebration, holiday parties, birthday parties, corporate events, picnics, funerals, anniversaries and other special events in Nigeria both elegant and low budget event. We are committed to rendering high quality catering services at affordable prices.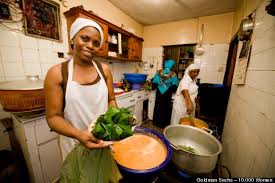 The benefits of our products and services are
Provision of high quality services at affordable prices

Rendering of classy and innovative services

Sale of all catering products at lowest possible prices

Excellent customer care services
Catering service isn't just another way of making money to me, but rather, I find intense joy in doing it. Catering became a profession out of the intense passion I have for it. I have been involved in catering one way or the other. My mum is a caterer by profession hence I had been involved in the business ever since my childhood days but I started rendering this service officially as a business ten years ago (2006). Having such a vast array of knowledge and experience about catering, I strongly belief this will give me a strong progressive leap forward in this industry and also in the business world.  My first degree was also in Food, Nutrition and Consumer Science (FNCS) from the Obafemi Awolowo University, Ile-Ife, and this has been of great benefit to the growth of this new enterprise. I have a great passion for self-reliance and creating job opportunities.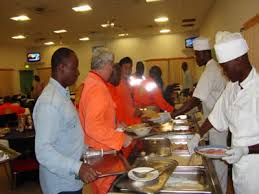 Objective for Catering Business in Nigeria
Creating of innovative, attractive and variant menu

Offering healthy, fairly priced, ethnically variant food options

Providing excellent customer services that enhances the rapport with clients through responsiveness to needs and requests

Creating sustainable and high quality jobs for employees

Providing rewarding wages and benefits such as career accelerated opportunities, access to skill acquisition and capacity development for the staffs.
Goal for Catering Business Plan in Nigeria
To be the leading Catering business in Nigeria and its environs through the provision of excellent, unique and creative catering services.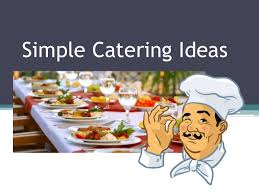 Vision for the Catering Business Plan in Nigeria
We want to create a certain loving, homey and cozy atmosphere for all who eat, work, and serve while producing quality, nutritious, and tasty food in an environment that encourages all customers.
Mission for the Catering Business Plan in Nigeria
To render all round classic services including high quality, nutritional and tasty food for consumption in Nigeria.
Management Team of the Catering Business Plan in Nigeria
OYEBADE Adejumobi Ademola–is highly knowledgeable in the catering business. He has over 7 years' experience in the industry. Moreover he is a graduate of Agriculture from the prestigious Obafemi Awolowo University, Ile-Ife. He is also a Project Management Professional and certified Business Consultant. He will be in-charge of day to day activities of the business.
Mr Dayo Adetiloye – (B. Agric., MBA, and PMP): He has over 15 years' experience in business management, business start-up dynamics, financial management of business and overall business growth and development. He is an alumnus of Enterprise Development Centre (EDC) of the Lagos Business School (LBS), Pan African University (PAU). He is our business development strategist and a strategic partner.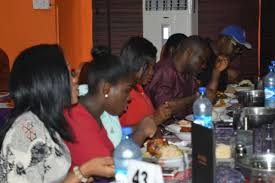 We brought to the business:
Creative, innovative skills and practical experience in catering business.

Capacity to consistently provide creative, innovative high quality, nutritional, and flavorful foods and snacks.

Extraordinary and peculiar catering innovations that

makes

us own the value chain to a good extent.

Well trained staffs that are capable of bringing operational, marketing and promotional skills to the business.
Management experience gained for the Catering Business Plan in Nigeria
With over 7 years' experience in catering business and numerous exposure to all aspect of the catering business, I've being able to master the technical requirements, financial management, staff recruitment and organization skills among other things necessary to give the firm good commendation from our clients.
My managerial skills has also helped in putting together a workforce for over 5 years, which will  also help me to coordinate  the  team work in most aspect of the company.
I am the CEO of the company overseeing the day to day activities of the business.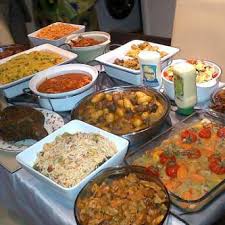 Materials and Machine for Catering Business Plan in Nigeria
Office and work space, gas cookers, pizza pans, oven and oven accessories, pots steak knives, soup chafers, catering trays, vases and floral centrepieces, beverage dispensers, serving utensils, table linens, napkin holder, outdoor grills, dinnerware, plates, candelabras, lamps, candles, etc.
Competitor Analysis for Catering Business Plan in Nigeria
People hire us because of the following reasons:
Prompt and effective delivery

Brilliant innovation and creativity

Excellent customer care services

Fair and best possible prices and discount offers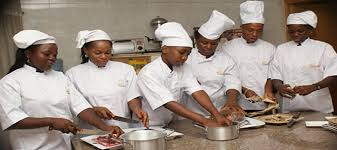 Our three major competitive advantages are:
Brilliant innovation and creativity

Prompt and effective delivery

Fair and best possible prices and discount offers
Hope you enjoy this article?
Share your thoughts in the comment session.
Contact us today for your business consultancy and business advisory services. We can help you fine-tune your idea, structure your business, market your business, train your staff, consult on your retirement plan, coach you for financial success. We also write a business plan and help with fundraising strategies and Grant applications. We can help you start, grow, and expand your business.
We help institutions and organizations write concepts, implement Business plans, and train on business Plan writing in Nigeria.
We can help you write a detailed, bankable and comprehensive business plan for your business idea.
Call any of our business plan consultants on 08105636015, 08076359735 and 08113205312.
Or send a WhatsApp message or email us either at dayohub@gmail.com or info@dayoadetiloye.com.
Click to buy Catering Business Plan and template now & download it immediately.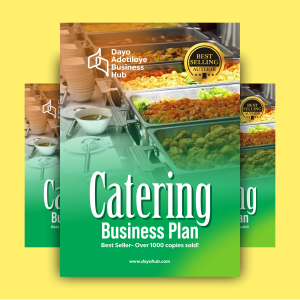 Click here to access my free E-book and newsletter on Grants opportunities in Nigeria and other business opportunities and information to help you discover, develop and fulfil your business potential.