CATTLE REARING BUSINESS PLAN IN NIGERIA
Cattle Rearing Business Plan in Nigeria
This sample Cattle Rearing Business Plan In Nigeria can be used for Grant Applications, Bank Loans, Proposal writing, Business Concept Note, Competitions etc. Cattle Rearing Business Plan is a lucrative business that needs a lot of strategic Planning to start and a business coach like Dayo Adetiloye to help you start the Implementation.
Business Description of Cattle Rearing Business Plan in Nigeria
Business: Cattle Rearing and Sales
Industry: Agriculture (Animal Farming; Cattle Rearing Business plan in Nigeria)
PATILAD Cattle Farm is a start-up Farm that is involved in production of quality and affordable beef, milk, cheese, cow skin for leather companies, cow horns, cow bones, cow faeces for manures and biogas processing, targeting consumers in southwest Nigeria.  Our cattle breeding and fattening company is involved in upgrading and multiplying cattle breeds/herds with local adaptability and improved performance and yield, innovative breeding technology of artificial insemination and careful selection. We have healthy breeds like Holstein, Jersey and Brown  Swiss and Ndama kuri.
We are located in Shagamu, Ogun State. Our meat and milk are hygienic, rich in protein and of premium quality.
High quality beef meat production has been the drive of PATILAD Farms' operations since inception. We are able to select local beef breeds with high breeding potential, inseminated with exotic bull sperm to produce high quality progenies.
We have HACCP compliant slaughter houses which operate on standard GMP codes supervised by qualified food safety auditors.
We produce, process and package to meet standard organization of Nigeria and international standard.
While poor milk yield has always been the major problem facing local diary production, at PATILAD farm, we are providing the right solution through improved nutrition (silage and concentrate supplement), artificial insemination of local breeds and selection of up-to-date milking technology on its own dairy farm
The benefits of our products and services are
High quality, highly nutritious and hygienic beef and diary products

Kill-Cut-Wrap-Freeze (KCWF) services

Excellent Customer Care Services

Fair and best possible prices
My business meets a need and demand for:
Excellent and high quality, hygienic and high nutritious meat

Provision of excellent well packaged and semi-processed meat of different varieties.

Our goat by-products like milk, skins, and faeces.

Fair and best possible prices.
The entrepreneur behind the vision of PATILAD Farm is a vast agriculturist, majoring on livestock farming. As a way of practice, he has devoted the most of his time and resources to managing and expanding his family's little farmstead into a commercial enterprise.   Owning a first degree in Animal Sciences from the Obafemi Awolowo University, Ile-Ife, and a diploma certificate in business administration, he has proved of great benefit to the growth of the enterprise. Now we have a team of 8 trained staffs who have sizable years of experience in livestock farming and cattle rearing to be specific, and armed with the technical know-how of the business. With our market research in this venture, we do have an insatiable market in our target market.
Our Objective Cattle Rearing Business Plan in Nigeria
To improve the milk production of our local cattle breeds through enhanced reproduction performance and breeding practices with increased production capacity to contribute to the animal protein value chain

To achieve the sales growth targets by the sixth month and by end of year one. Aggressive gains in market share and average monthly revenues in year two

To increase the number of customers/consumers who purchase our products.

To achieve net profit in year one, increasing in year two, by containing costs and meeting sales goals.

To provide quality sales service and products at fair and best possible prices.
Our Goal for the Cattle Rearing Business Plan in Nigeria
– To provide a one stop location for accessing excellent and high quality cattle  Farm  meat and by-products in a desirable and conducive environment while offering products at fair and best possible prices.
Our Vision for the Cattle Rearing Business Plan in Nigeria
To be the leading livestock farm in the environs we are situated in Nigeria through the provision of excellent sales services and products.
Our Mission for the Cattle Rearing Business Plan in Nigeria
Our mission is to sell our farm by products and processed meat in commercial quantities both within Nigeria and across Africa. Patilad intends to build a cattle rearing business that can favourably compete with other leading livestock farming / cattle rearing brands in Nigeria and Africa as a whole.
To exceed the customers' expectations by providing high quality services products and exceptional customer care services in a loving and caring way.
Our Products & Services
Our Cattle farm is committed to cattle rearing, meat and milk processing and packaging for both Nigerian market and the global market. We will also produce related raw materials for industries in commercial quantities. We will comply to every governing body to operate a standard food processing plant as part of our complimentary business offering.
These are the areas we will concentrate on in our cattle farming business. As business thrives, we will increase our related animal breeding products and services to our list;
Breeding services

Dairy support services

Sale and export of cotton wool and other dairy products

Sale of Cattle and milk

Sale of processed meat (beef) / can – beef (Processed Diary foods, and can beef et al)

Shearing services

Livestock farming related consultancy and advisory services
Read Also: Ram/sheep-Rearing-Business-Plan-Nigeria

Management Team of the Goat Farming Business Plan in Nigeria
OYEBADE Adejumobi Ademola – Has over 7 years' experience in Animal husbandry business. He is a graduate of the animal sciences of the faculty of Agriculture from the prestigious Obafemi Awolowo University, Ile-Ife. He is a fellow of the Nigerian Institute of Animal Scientist (NIAS). He has also held the post of secretary and treasurer of the Association for two consecutive tenures. He is Project Management Professional and certified Business Consultant. He will be in-charge of day to day activities of the business.
Mr Dayo Adetiloye – (B. Agric., MBA, and PMP): He has over 15 years' experience in business management, business start-up dynamics, financial management of business and overall business growth and development. He is an alumnus of Enterprise Development Centre (EDC) of the Lagos Business School (LBS), Pan African University (PAU). He is our business development strategist and a strategic partner.
We brought to the business:
Educational skill and practical experience in cattle rearing business.

Capacity to consistently provide excellent and high quality beef, milk and other livestock by products all year round.

Valuable processing skills that makes us own the value chain to a good extent.

Quality processed product, and good relationships with vendors

Our staff brings operational, marketing and promotional skills to the business.
Management experience gained for the Cattle Rearing Business Plan in Nigeria
With over over 7 years' experience in Animal husbandry business and numerous exposure to both the scientific and practical aspect of the animal meat or protein industry, I've being able to master the technical requirements, financial management, staff recruitment and organization skills among other things necessary to give the firm good commendation from our clients.
My managerial skills has also helped in putting together a workforce for over 5 years, which will  also help me to coordinate  the  team work in most aspect of the company.
I am the CEO of the company overseeing the day to day activities of the business.
Materials and Equipment for Cattle Rearing Business Plan in Nigeria
Cattle Farm, dressing and processing facility, water source, feeding trough, drinking trough, feed materials, milking cup, vitamins, first aid kits,
Competitor Analysis Cattle Rearing Business Plan In Nigeria
People buy from us because of the following reasons:
Quality processed product, and good relationships with vendors.

Hygienic and neat processing facility.

We use the latest, state-of-the-art restoration production systems and computerized case tracking

Outstanding customer service and faster processing duration

Fair and best possible prices and discount offers
Our two major competitive advantages are:
Strong online presence and easy access to products and services.

We are making use of modern techniques to maximize profit and efficiency.
To buy the remaining part of this business plan, including the detailed financial analysis, call any of our business plan consultants on 08105636015, 08076359735 and 08113205312. You can send a WhatsApp message or email us either at dayohub@gmail.com or info@dayoadetiloye.com.
We help institutions and organizations write concepts, implement Business plans, and train on business Plan writing in Nigeria.
We can help you write a detailed, bankable and comprehensive business plan for your business idea.
Call any of our business plan consultants on 08105636015, 08076359735 and 08113205312
Or send a WhatsApp message or email us either at dayohub@gmail.com or info@dayoadetiloye.com.
Click to buy CATTLE REARING Business Plan and template now & download it immediately.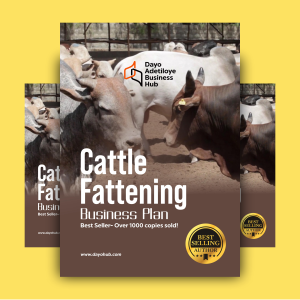 Click here to access my free E-book and newsletter on Grants opportunities in Nigeria and other business opportunities and information to help you discover, develop and fulfil your business potential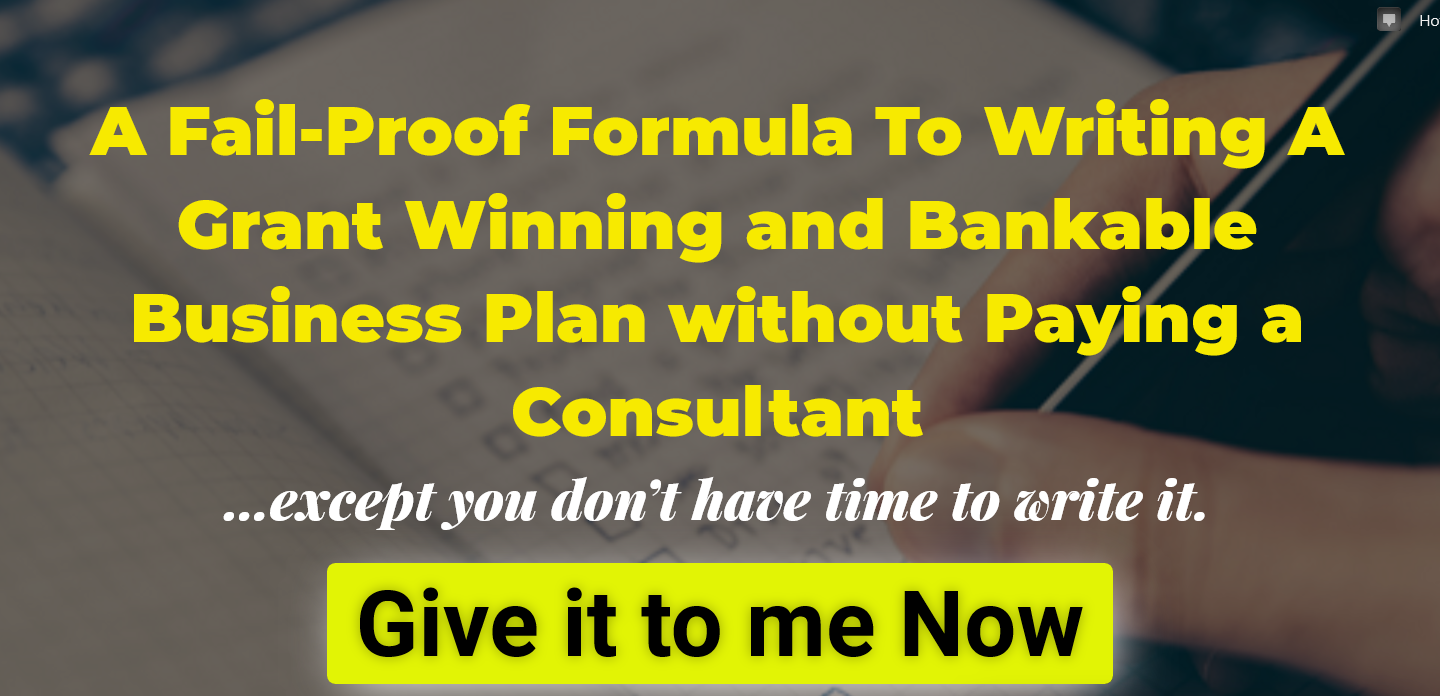 Special Report: A Fail-Proof Formula to Writing A Grant Winning and Bankable Business Plan with out paying a Consultant. Click Here