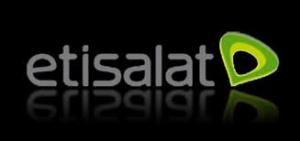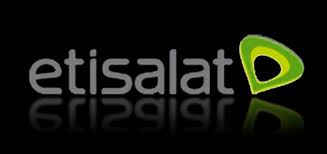 THE CHEAPEST ETISALAT DATA BUNDLE IS HERE!!!
My Dear Millionaire Friend,
How are you, family, work and business?
My desire for you is that every day, in every way, you will be getting better and better.
Click Here to Apply for 2 Million Naira Business Grant of Etisalat closes on June 12, 2015
This weekend will be along one and you have to attach it to a productive venture.
For everybody that have patronised my one month old MTN Data share business. Thanks for the trust and for referring your friends and families to patronise us.
We have now introduced the cheapest ETISALAT share data bundle.
This decision to start the CHEAPEST ETISALAT DATA was as a result of demands from our lovely customers.
Related: Learn How to Turn N11,500 to N500,000 in Nigeria in Six Month
The prices are.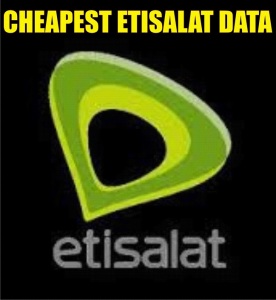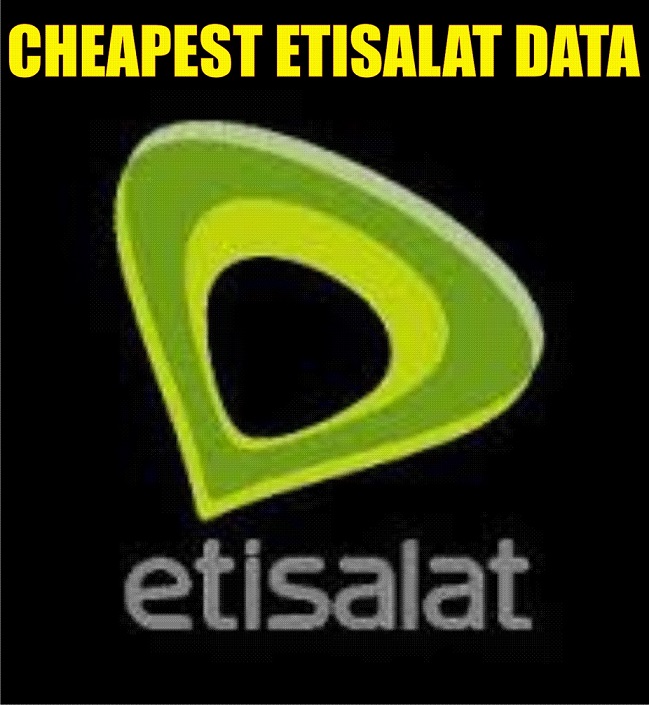 DIRECT BANK DEPOSIT OR CASH TRANSFER for CHEAPEST ETISALAT DATA
250mb -N400
500mb -N750
750mb -N1,200
1GB — N1,300
1.5GB -N2,000
2GB– N2,600
 Related: Register Your Business With Corporate Affairs Commissions In Nigeria in Two Weeks
Note: We collect MTN Airtime only to buy our cheapest Etisalat Data
MTN RECHARGE CARD OR TRANSFER OF  MTN credit to 08144382968 to buy cheapest Etisalat Data.
MTN  Credit/Airtime
250mb — N500
500mb – N1,000
750mb– N1,300
1GB — N1,500
1.5GB – N2,500
2GB — N3,000
Related: CHEAPEST MTN DATA BUNDLE EVER
You can pay to any of these accounts through cash or online transfer for the CHEAPEST ETISALAT DATA
1. Bank: GT BANK
Account Name: Adetiloye Adedayo Patrick
Account Number: 0037218392
Account Type: Savings
2. Bank: ACCESS BANK
Account Name: Adetiloye Adedayo Patrick
Account Number: 0033807847
Account Type: Savings
3. Bank: DIAMOND BANK
Account Name: HUNDRED AND FIVE ACADEMY
Account Number: 0041562713
Account Type: Current
4. Bank: FIRST BANK
Account Name: Adetiloye Adedayo Patrick
Account Number: 3087803393
Account Type: Savings
Immediately after making a payment,
Text your request for CHEAPEST ETISALAT DATA:
1. Indicate either MTN or ETISALAT
2. Name,
3. Amount Paid,
4. Phone Number to be activated
5. Data Bundle required and
6. Location
To Rofiat on  08144382968
Once Payment is confirmed, you will be credited with the required data in less than 5 minutes. You can check data balance using this code x229x9#.
If you have any more question we will be glad to clarify your doubts….call or WhatsApp Rofiat on: 08144382968 or reply to my email: dayoadetiloye@gmail.com
Thanks for the opportunity to serve you better.  As you buy the CHEAPEST ETISALAT DATA
Till I hear from you,
Related: Learn How to Turn N11,500 to N500,000 in Nigeria in Six Month
Keep Succeeding!
Dayo Adetiloye-
…Raising 100 Young Millionaire Entrepreneurs in Five Years… since July 2012
08144382968
www.dayoadetiloye.com