Out of App ideas? Check out this list of 25 App ideas in Nigeria.
Apps are steadily dominating at the mobile market, and so many people and businesses in Nigeria are getting their mobile apps dedicated to get more customers and improve their products and services through mobile devices. The mobile App development business is so lucrative that almost every developer in the world is trying to maximize the industry for money making. And although it may seem that the mobile App market is saturated, it is not entirely true, they are so many great App ideas you can develop on as an entrepreneur in Nigeria.
See…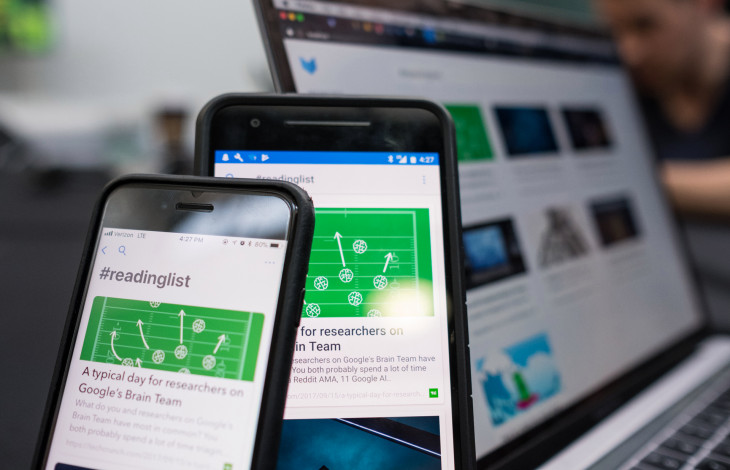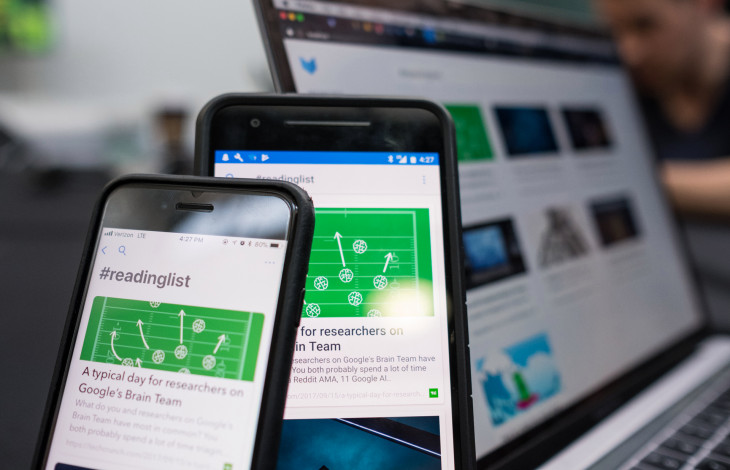 #1.  Criminal Alert App
A criminal alert app can be designed to help its users stay posted and alert on any wanted criminals in their areas. It can also be designed to have features such as a GPS tracker to show your location to the police and also an alert button that helps you alert the police whenever there may be a suspected criminal activity around you at any anytime.
#2.  A smart cooking App
This App could be designed to help its users suggest cooking ideas. By providing information about a chosen ingredient you have available, what the App does is to suggest a dish that can be prepared with those available ingredients. So you don't need to worry about what to do with that available ingredients anymore. Try making an app that plays the role of an intelligent cook and make cool cash.
#3.  An on-demand car wash App
This is a really cool mobile app idea, especially for the millions of busy car owners we've got in Nigeria. With this app, users can order a car wash from the comfort of their homes or wherever they may be at any given time. As a car maintenance facility owner, you can easily develop such an app for ease of service for your customers out there. An on-demand car wash App will give your customers the facility to order a car wash from home, anytime and anyhow they need it.
#4.  A virtual exam study app
A virtual exam study app can implement augmented reality for students. This way, students can meet and study for exams along with other students of the same discipline. The app can be designed with other enhanced learning tools, discussions, research topics, help, guide and some free study materials. So many students in Nigeria can benefit greatly from an app like this, so why not?
Looking for Best antivirus Apps on Your Phone: Click Here
#5.  Fast supermarket products survey App
Big supermarkets in Nigeria are yet to explore this great App idea for their customers. A fast supermarket products survey app will let you automatically scan the products in the supermarket right on your mobile, while shopping in a supermarket and can also be designed to process payments automatically through an integrated e-payment system. Its really cool you know, shopping right from the comfort of your home, also with a hassle free payment system.
Soon, Amazon will be launching its fast supermarket check-out App. Nigerian supermarket owners need to start looking into the possibility of developing this kind of app for their customers.
#6.  An App to find an available parking in a specific location
Finding parking space is a problem maybe a lot of people on the road face. You can solve this problem by designing a mobile app that helps users find available parking space in a specified location around them. The app will make use of GPS, location, webcams and parking data, to help the user find a free parking space in real time.
#7.  Virtual interior designer App
A virtual interior designer App can be designed to help a user design a room or whatever space the user maybe trying to design. The virtual interior designer App will allow you to take a picture of your room or whatever space you wish to design and then visualize it with other available design options, like colours, objects, wall stickers, curtains and many others. It will also include recommendations on how to arrange your furniture and also where you can buy all the interior items you will need. Sounds cool right?
#8.  A social networking App for buying and selling
A social networking App where you can make friends and connect with already existing contacts to buy and sell stuff online. The app should be designed to help you search for product catalogues, it should allow you to make recommendations and search and buy products based on your friends' suggestions.
#9.  Voice language translation App
This app can translate the spoken words of a person in real time so that it can be understood by a different language speaking person. This is a really exciting and great idea for a mobile app, especially in a multilingual country such as Nigeria. So, if you're considering it, i'd say go for it!
#10.  A task scheduling and motivation App
A task scheduling and motivation App can be designed to;
Remind you of the daily to-do tasks in a progressive order

Provides you the motivation you need to get those tasks done right and on time

Provides motivation to do the tasks that you're less willing to do, like praying, exercise, wake up, study and so many others.

Provides useful information about your most pending tasks, such as guidelines or something of the sort.
#11.  A subscription organization App
This is an App that can keep track of all your subscriptions and bills, and comes with features with can alert you as the renewal date arrives. The app may also have an integrated e-payment system for automatic payment of bills and subscription.
#12.  A tenant finder and communication App
A tenant finder and communication App will enable landlords to find and communicate with potential tenants directly, without any agents. It will be designed to serve as a two-way communication system between house hunters(tenants) and landlords regarding property inspection, maintenance issues, rents, and other property issues.
#13.  A book review App
A book review App can help a user make the choice of whether to read/buy a book or not, based on reviews by Amazon, Okada, Goodreads and other related platforms. A book review App lets the user take a picture of the book and get instant reviews from Amazon, Goodreads and the rest.
#14.  A writer's solitude App
This App is primarily for writers and can be designed to block all distractions and other functions on a user's mobile device, except the ones necessary for the writing job. This way, the writer is allowed to focus on a particular writing task for as long as required.
#15.  A brand identifier App
Product makers can develop a brand identifier App which will allow users to find out more about the brand of a particular item. This could be done by simply scanning the brand tag or logo. The app can also feature some brand references and reviews by users of those brands.
#16.  A social shopping App
This app will help you find and connect with users of commodities to discuss everything related to shopping. Users can exchange information about offers, deals, best products to shop, reviews, and so on, to help others make informed decisions when shopping.
#17.  An instant party planning App
This app allows the user plan and organize immediate parties. It can also help the user craft and send instant invites to all selected persons on your contact list. This is a very great app idea for Nigerians, given our love for parties and events.
#18.  A reminder to text/call people back
This is a great app for the busy bees out there. This app can be designed to help people respond to important missed calls and text messages. Are you the type of person that sees a missed call or acknowledges the receipt of a message, makes a conscious effort to respond later and then end up forgetting to do so. This app can really come in handy for such persons.
#19.  An app that reminds you to stock up
This app will know what you have in your pantry, know your buying and spending habits, such that as you walk around the market or supermarket, it will remind you of stuff you need to restock in your pantry. This way, you won't get home after shopping to realise you forgot to get something you need.
#20.  An app that learns your habits and tendencies and can recommend activities based on your particular location.
#21.  An app that notifies its users of cheap last minute flights. This app can be a very great idea for busy travellers around Nigeria.
#22.  An app that learns about stuff the user reads online ( authors, topics, tone etc), crawls and curates the best content, summarizes it and sends the user the best content.
#23.  An app to monitor a user's employee work style and productivity level.
#24.  An app that integrates your expenses and income and helps you draft a budget for the coming month.
#25.  An app that provides easy and simplified tech tutorials, such as, how to build an app, basics of graphic designing and many others.
What did I miss?