COACHING: How to Make Money Online in Nigeria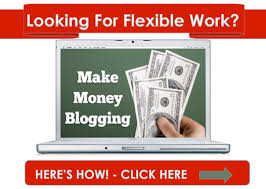 Hello My Dear Friend,
I have received a lot of messages from people that, they want to do what I do, working online.
Unemployment is very high and the rate people are losing their job is very pathetic. Close to 100,000 people have lost their job since last year till date which we predicted on this platform.
There is a system of making money online irrespective of your field, Job, profession, business, passion, age or gender.
I started my website www.dayoadetiloye.com in 2012 and for 9 months, I was just posting articles, I had no clue of how to make money with it until I met my online mentor, Mr Adekunle Kazeem.
A year later, I made my first million naira from my passion online. Since then, I never worked for anybody and I have now employed people running businesses from home.
So, you want to ask me, Dayo what can I do online?
The question is, do you have a passion?
What problem can you solve?
Do you have something you know and you really want to teach people?
Africa as a whole, especially Nigeria is changing trend to Digital Jobs as a means of solving unemployment.
This is the time for us to position with our skills, products and services online. There is increase in the number of people using their phone to connect to the internet every day. It is getting to a stage that if your phone cannot browse, it is a crime. All what this people will be looking for online are local contents.
When you come online, you don't need to copy anybody. Do what comes to you naturally.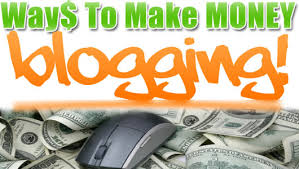 Check the following people out and their blog site.
Name: Linda Ikeji – She is into gossip and entertainment
Website: http://LindaIkeji.blogspot.com
Name: Onibalusi Bamidele – He is a talented writer.
Website: http://www.WritersInCharge.com
Name: Pastor Sam Adeyemi – He has a blog that he uses to sell his information products.
Website: http://www.successpowermedia.com
Name: Jide Ogunsanya- He loves helping other bloggers online.
Website: http://www.OgbongeBlog.com
Name: Loy Okezie- He blogs on Technology
Website: http://www.TechLoy.com
Name: Japheth Omojuwa – New Media
Website: http://Omojuwa.com
Name: Uche Pedro – News and Gossip
Website: http://www.BellaNaija.com
I am currently working with a client. He is a student with generator repairing skills. He is setting up a blog site that can solve that problem and people will start calling him all over the world to repair generator.
I have another client; he is a lecturer of Obafemi Awolowo University, Ile-Ife. But also have the skill or talent to do herbal medicine. For example, he knows what to do with Moringa leave and will cure a lot of alignment. He is setting up a blog site and has register for my coaching programme on Turning Passion to profit.
I have yet another that is setting up a website to market his multilevel marketing products and services. Once you know this system, you can apply it to anything.
Ok, Dayo, what do you want me to do now?
COACHING: How to Make Money Online in Nigeria
Great!
Join my online Coaching Programme on Turning Passion to Profit
To do that, you have to fulfil the following criteria:
Discover what you are passionate about and list the various skills you have, the products and services you sell and how you think you can make money online with it. e.g Agriculture, fashion, news, politics, football. CV Writing, etc.
Set-up your blog site like dayoadetiloye.com . my online mentor will do it for you for just N50,000
You have to get my online mentor e-book titled: The secrets of Nigeria Millionaire Bloggers. Price: N 10,000
Join my 3 months Online Coaching Programme: Turning Passion to Profit. Price: N30,000.
I personally want something affordable for my people. I have pleaded with my online mentor.
He has reduced the price for the first 20 people to show interest in the offer,
So, You just get the blog site set-up, the e-book, and the 3 month coaching programme for just N40,000. Whaoo, Yes, just N40,000.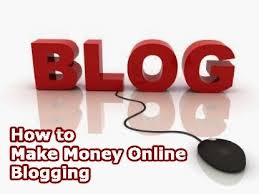 If you have interest in this offer, call or WhatsApp me on 08060779290 and lets continue from there.
The whole set-up takes 4 working days.
This is a life changing opportunity in coaching you on how to make money from your passion to making profit online.
Click the link below to download the free E-book on how to make Money from Blogging.
http://dayoadetiloye.com/free-e-book-making-money-blogging-nigeria/
COWARDS NEVER START
THE WEAK NEVER FINISH
WINNERS NEVER GIVE UP
_YOUNG_MINDS
Friend, I will like to hear from you!
Reply my mail or call me on 08060779290, or send me a whatsapp chat on the same number. My BB PIN is 58ECE9AC
Till I hear from you Friend.
Keep succeeding!
Dayo Adetiloye (B.Agric, MBA)-
AUTHOR – CONSULTANT – SPEAKER – ENTREPRENEUR – BUSINESS ANGEL
Helping men to discover, develop and fulfil their business potential.
…Raising 100 Young Millionaire Entrepreneurs in Five Years… since July 2012
08060779290, 08174584556