Commercial/Retail Business Plan in Nigeria
Commercial/Retail Business Plan in Nigeria
This sample Commercial/Retail Business Plan in Nigeria can be used for Grant Applications, Bank Loans, Proposal writing, Business Concept Note, Competitions etc.
The Commercial/Retail Business is a lucrative business that needs a lot of strategic planning to start and a business coach like Dayo Adetiloye to help you start the Implementation.
Description of Commercial/Retail Business Plan in Nigeria
Business: Commercial/Retail Business
Industry: Toy Industry.
Executive Summary
Patilad Toy Store is a licensed toy retail company located in Ado Ekiti. We are a company that provides the widest range of toys for children.
We have invested in creating a line of educational toys for children that will keep them busy, engaged and excited. For a start we will be offering four categories of children toys. These toys are Number toys (which teaches kids number skills), Letter toys (which teaches kids the letters of the alphabet), Phonic Toys(which has a mini PC form and fixates children on math and phonic skills) and finally, general handy toys.
We retail toys which are both educational and fun to two target customers, individuals and institutions. These individuals are parents, grandparents or people in general who intend to buy toys for their children, wards or young ones. Then institutions like day cares, churches, pre schools etc who might want to purchase toys to engage their pupils or young members, or even give toys out as gifts as souvenirs for parties.
Our products are distributed in new and second hand forms. This is to assist our clients in buying on a budget. Our used products are thoroughly taken care of and sterilized when needed.
We have conducted adequate feasibility studies and as such we have come to a conclusion that our quality, accessibility and style sets us apart from our competitors. Therefore, in addition to our physical store in Ekiti state, we have an online shopping facility which enables easy access to our products and services by customers all over Nigeria. We also intend to set up other distribution stores in other states in Nigeria, starting from our third year.
We intend to sustain our business by providing innovative, educational, interactive, attractive and engaging toys for our customers. We will also create an excellent customer feedback system which helps us to determine where and what to improve on.
Our products are affordable, educational and of great value. They are educational materials/tools that are designed to imbibe children with basic skills while entertaining them.
The benefits of our products and services:
Retail of quality, creative, educational and engaging children's toys.
Far and wide product delivery in Nigeria.
Affordable and reasonable prices for our products.
Easy accessibility through our online shopping facility.
Excellent customer service.
Safe aesthetic and functional toys.
Objectives of the Commercial/Retail Business Plan in Nigeria
Our objectives for the first three years of operation are:
To maximize profits.
To provide functional and entertaining toys that are safe and durable for children.
At the start of our third year, we intend to establish various distribution branches across Nigeria, starting with Kwara state.
To incorporate our customers in our product selections by welcoming feedbacks and suggestions.
To improve children's learning habits and experience by providing interactive and educational toys for sale.
Our Goal for the Commercial/Retail Business Plan in Nigeria
Our goal is to provide the widest range of best quality educational learning toys in Nigeria.
Our Vision Statement of the Commercial/Retail Business Plan in Nigeria
It is Patilad Toy Store's vision to provide a one-stop shopping experience for all our customers in Ekiti, and other states we will subsequently establish our branches.
Our Mission Statement of the Commercial/Retail Business Plan in Nigeria
Our mission at Patilad Toy Store is to offer a wide variety of high quality and educational toys from leading toy brands at affordable prices to our customers.
Management Team of the Commercial/Retail Business Plan in Nigeria
Jamiu Danjuma – is a seasoned and result oriented retail manager with an extensive experience of 8 years in the retail industry. He is a graduate of the Federal University of Ilorin (Unilorin) where he studied business management. His strengths lie in cost reduction, shrink avoidance, merchandising and product presentation, operation analysis, vendor management, budget administration and team building. He is a core professional and is therefore, our store manager.
Chima Nwankwo – is a graduate of the Adamawa State University where he studied Marketing. He has a total experience of 5 years as a marketing manager. He has developed the needed skills to be our Marketing Manager.
Mr Dayo Adetiloye – (B. Agric., MBA, and PMP): He has over 15 years' experience in business management, business start-up dynamics, financial management of business and overall business growth and development. He is an alumnus of Enterprise Development Centre (EDC) of the Lagos Business School (LBS), Pan African University (PAU). He is our business development strategist and a strategic partner.
We brought to the business:
Educational skill and practical experience in the Commercial/Retail Business.
Consistent availability of unique, long lasting educational toys that are both beneficial and engaging for children.
Cheap and affordable quality learning tools.
World class customer service.
Easy access to valuable toys and deliveries through our online facility.
Easy and fast payment options.
Our staff bring operational, marketing and promotional skills to the business.
Management experience gained for the Commercial/Retail Business Plan in Nigeria
With over 11 years in the Toy industry, i have amassed the scientific, technical, practical and financial experience needed to grow Patilad Toy Store.
I have been able to master the technical requirements, financial management, staff recruitment and organization skills among other things necessary to give the firm good commendation from our clients.
I am a leader and I have the adequate ability and capacity to lead my company to success regardless of the situation.
My managerial skills has also helped in putting together a workforce for over 5 years, which will also help me to coordinate the team work in most aspect of the company.
I am the CEO of the company overseeing the day to day activities of the business.
Materials and Machines for the Commercial/Retail Business Plan in Nigeria
Computer with point of sale terminal, store furnishing items like tables, chairs, mounting shelves, decor etc.
Toys like educational computer games, puzzle toys, dolls, stuffed toys, physical activity toys, periodic tables, building sets etc.
COMPETITIVE ANALYSIS OF THE COMMERCIAL/RETAIL BUSINESS PLAN IN NIGERIA
People buy our toys for the following reasons:
Our Toy products are classy, durable and educational.
Our product prices and service fees are cheap.
Exceptional and superior personalized customer service delivery.
We run far and near product deliveries through our logistics teams.
Our customers' satisfaction is our priority.
The welfare and safety of children is also our priority and we encourage this by selling toys that do not pose safety hazards to children.
Our major competitors in Nigeria are;
Da-fun Toys
Kids' Planet
Home N Kids
Baby Base
Toy City Limited
B-bolaji Nigeria Limited
Benco Ventures Nig Ltd
Bodmas Trading Company
Byrun Tokson Trading Company etc.
For the remaining part of this business Plan, including the detailed financial analysis, call any of our business plan consultants on 08105636015 or 08076359735 or send me an email at dayohub@gmail.com .
We help institutions and organizations to write concepts and implement Business Plan and also train on business Plan writing in Nigeria.
We can help you write a detail, strong and winning business Plan for any use.
Call any of our business plan consultants on: 08105636015, 08076359735
or Send me an email at: dayohub@gmail.com .
Click here to access my free E-book and newsletter on Grants opportunities in Nigeria and other business opportunities and information to help you discover, develop and fulfill your business potential.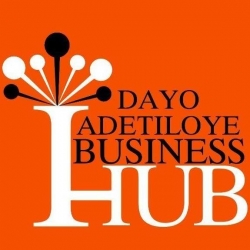 Latest posts by Dayo Adetiloye Business Hub
(see all)