DEADLINE: Buhari N3 Million Loan YES Programme (Batch B), Closes on 17th July 2016
Hello My Dear Friend,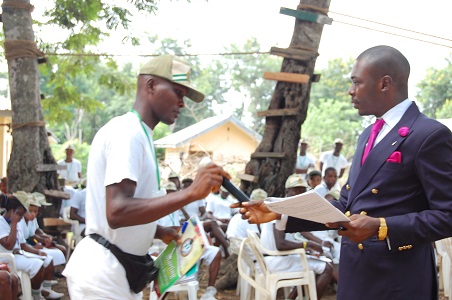 I am happy to introduce you to (BATCH B) of the Youth Entrepreneurship Support (YES) Programme.
It is a package of Federal Government of Nigeria in partnership with Bank of Industry (BOI) to give out loan up to 3 Million for businesses either new or existing.
YES programme is a very professional business Loan competition that requires the entire intelligent guide you can get along the way.
We recorded lot of successes with the people we worked with in the first Batch and this is the second Batch.
HOW  CAN WE WORK TOGETHER BEFORE THE DEADLINE?
STEP 1:
Use my free e-book to answer the questions. This book is N10,000,  but I am giving you for free. People have used the free e-book and were successful in the first batch. Click here to download it
http://www.dayoadetiloye.com/yesprogramme.pdf
STEP 2:
REVIEW: Send your work for review for just N5,000. You put the question and your answers in Microsoft word and send it to my mail dayoadetiloye@gmail.com and call me on 08060779290. We will correct any errors/mistakes in your write up.
OTHER OPTIONS
PROFESSIONAL WRITE UP: We help you write it. PRICE: Negotiable
BUSINESS PLAN TEMPLATE For any industry, for any competition.
It is already written comprehensive business plan for your idea/business, that you can edit PRICE: N10,000
To apply for the YES Programme, Click here http://onlineregportal.com/YesProgramme/Home
For more information, Call or whatsapp me on +2348060779290.
COWARDS NEVER START
THE WEAK NEVER FINISH
WINNERS NEVER GIVE UP
_YOUNG_MINDS
Friend, I will like to hear from you!
Reply my mail or call me on 08060779290, or send me a whatsapp chat on the same number. My BB PIN is 58ECE9AC
Till I hear from you Emmanuel.
Keep succeeding!
Dayo Adetiloye (B.Agric, MBA)-
AUTHOR – CONSULTANT – SPEAKER – ENTREPRENEUR – BUSINESS ANGEL
Helping men to discover, develop and fulfil their business potential.
…Raising 100 Young Millionaire Entrepreneurs in Five Years… since July 2012
08060779290, 08174584556