URGENT: 25 Marketers Wanted for a 2 Month Marketing Job to Private Secondary Schools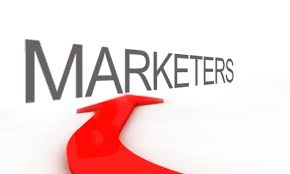 Hello My Dear Millionaire Friend,
I am glad to share with you, this marketing Job with private secondary schools in South West Nigeria.
I authored a book titled Unleashing your Entrepreneurial Potential For African Students. The book will be 5years old this year. We have been testing a market for the book for the past 5years now and we have perfected the need of the book at this season.
The idea I have is that private secondary schools will buy the book as a valedictory GIFT for their SS3 Students that are going into higher institution.
NOTE: We have tried this market for 5years and we have seen a lot of positive responses and even sold to schools that are not high paying schools.
Most of the time our challenge has been unavailability of books or late arrival of books.
I had an experience of a school in Abeokuta that told us to supply 40 copies for their valedictory service but we did not have books on ground.
Presently, we have over 3000 copies of the books for sale for this market. Now, SS3 students just finished their WAEC and NECO comes soon and the valedictory services are very close.
If you are interested or you know anyone who will be interested, these are the benefits:
You earn 20% commission on each book you sell. The sales range is N500-N You can get a school with 500 SS3 students.
You get personal mentoring from me on your own business/projects.
25 Marketers Wanted for a 2 Month Marketing Job to Private Secondary Schools
How to do the Marketing Job
You collect copies of the book from me.
You go to the private secondary schools in your area and you ask for the teacher in charge of the valedictory service.
You sell the Idea to them, to add the book as part of valedictory gift for the students.
You drop a copy of the book with them, for them to read and ask for a time to comeback for the feedback and ensure you get their phone no.
Any sales you make, you collect your commission instantly or we help you keep till end of the sales period.
We will provide you with transportation allowance but you are strictly on commission.
If you are in any of this location and you have interest, you can call me immediately to start. Lagos, Ibadan, Akure, Ado-Ekiti , Abeokuta, Osogbo, and any other parts of south west.
If you are Outside South-West and you are interested. You can send your details too.   The logistics of getting the books across to you is what we will manage.

If you are interested, send
Name, location, Sex, phone no and list of private schools you will like to go to 08060779290 through text or WhatsAap.
I will give you a call, then add you to our Whatsapp group, and arrange how you will get the copies of the book to start visiting the schools immediately.
Click here to download some Chapters of the book (PDF):
Unleashing Your Entrepreneurial Potential for African Students.
Remember you are marketing the Hard Copy and we have over 3000 copies on ground.
http://dayoadetiloye.com/unleash.pdf
For more information, Call or whatsapp me on +2348060779290.
COWARDS NEVER START
THE WEAK NEVER FINISH
WINNERS NEVER GIVE UP
_YOUNG_MINDS
I will like to hear from you!
Reply my mail or call me on 08060779290, or send me a whatsapp chat on the same number. My BB PIN is 58ECE9AC
Till I hear from you [[firstname]].
Keep succeeding!
Dayo Adetiloye (B.Agric, MBA)-
AUTHOR – CONSULTANT – SPEAKER – ENTREPRENEUR – BUSINESS ANGEL
Helping men to discover, develop and fulfil their business potential.
…Raising 100 Young Millionaire Entrepreneurs in Five Years… since July 2012
08060779290, 08174584556
25 Marketers Wanted for a 2 Month Marketing Job to Private Secondary Schools