Document Binding Service Business Plan in Nigeria
This sample Document Binding Service Business Plan in Nigeria can be used for Grant Applications, Bank Loans, Proposal writing, Business Concept Notes, Competitions, etc. Document Binding Service Business is a lucrative business that needs a lot of strategic Planning to start and a business coach like Dayo Adetiloye to help you start the Implementation.
Business Description of Document Binding Service Business Plan in Nigeria
Business: DOCUMENT BINDING SERVICE
PatiladWonder inc. is a registered and licensed business enterprise in the Business Service Centers Industry that will operate a standard business services firm within the campus of Obafemi Awolowo University and other institutions in the state of Osun. Although our business service is starting out as a document binding and photocopy center, we hope to become a proper printing firm by our 5th year anniversary.
We are strategically positioned in between a residential center and a lecture hall and we are set to service both the visitors to the community and the entire university community.
Going forward, we have plans to also spread across the state of Osun and Nigeria as a whole with smaller kiosk–like photocopy shops just like we started here strategically positioned in key areas campuses, school board, passport offices, immigrations centers, licensing offices, and recruiting centers in Nigeria.
Customers are the main reason we are in business, this is why we treat our customers as a priority and as our number one fan. Much more than delivering excellent jobs, our customer care is going to be second to none.
Our Products and Services
PatiladWonder operates in the business center services sector for the purpose of making profits. In order to accomplish these objectives, we will do everything that is allowed by Nigerian law and the campus where we are located.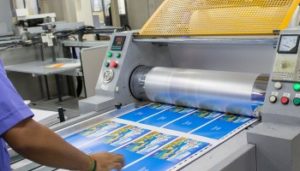 Some of the goods and services that will be offered in our centers are listed below;
Typing documents, printing documents, laminating documents, scanning documents, and photocopying documents,

Project/ Document binding services

Business services centers

Gadget repair and other office support service
Keys to Success for PatiladWonder
The keys to success for PatiladWonder Document Binding Service business include:
Easy access to cheap labor

Efficient Equipment and machinery

Offer quality processed products. 

Low operating cost

Exceptional Customer service

Experience management team
Business Objectives for PatiladWonder
To exceed customer expectations by producing high-quality printed materials at all times.

To maintain profit margins at 20-25% through close attention to expenses and cost of production.

To develop a sustainable business, surviving off its own cash flow.
Our Mission and Vision Statement
Our vision is to build a business services center cum binding shop that will have an active presence all over major institutions in Nigeria

Our mission is to establish a standard and world-class business services center that will make available a wide range of services at affordable prices to students, cooperate bodies, and individuals.

We intend to maintain a long-term relationship with our customers.
Management Team for our Document Binding Service Business in Nigeria
Bolatito Akinola: She is a graduate of Ekiti State University, with a first-class honor in Agriculture. She has over four years of experience in the agricultural industry, having worked for some leading brands in Nigeria. She is the General Manager of PatiladWonder Document Binding Service. 
Mr. Dayo Adetiloye – (B. Agric., MBA, and PMP): He has over 15 years of experience in business management, business start-up dynamics, financial management of business, and overall business growth and development. He is an alumnus of Enterprise Development Centre (EDC) of the Lagos Business School (LBS), Pan African University (PAU). He is our business development strategist and a strategic partner.
We brought to the business:
Academic skill and practical experience in the Document Binding Service business.

Capacity to consistently provide high-quality products all year round.

Good understanding of the market trend.

Our staff brings operational, marketing, and promotional skills to the business.
Management experience gained for the Document Binding Service Business Plan in Nigeria
With over ten years of experience in the Agricultural Industry and numerous exposures to the practical aspects of owning a Document Binding Service factory, I've been able to master the technical requirements, financial management, staff recruitment, and organization skills, among other things necessary to give the industry good commendation from our customers.
My managerial skill has also helped put together a workforce for over 5 years, which will also help me coordinate the teamwork in most aspects of the company.
I am the CEO of the company overseeing the day-to-day activities of the business.
Competitive Analysis for Document Binding Service Business Plan in Nigeria
People request for our service because of the following reasons:
Utilize time efficiently

Availability of the best set of equipment

Excellent customer care services.

Neatness of our work an work space

Experienced and qualified staff
Read also: TAPIOCA PRODUCTION BUSINESS PLAN IN NIGERIA
Swot Analysis for Document Binding Service Business in Nigeria
STRENGTHS
Competent and skilled staff

Ease of payment

Wide range of services

Nearness to the people

Impeccable customer feedback model
WEAKNESS
Lack of sufficient fund

Not yet a reputable brand as compare to the already existing firms in the industry
OPPORTUNITIES
The fact that we have strategically positioned our outlets among students in some of the busiest locations all around our selected campuses gives us unlimited access to sell our products and services to a large number of people
THREATS
Unfavorable government policy and regulation

Economic meltdown can reduce the purchasing power of our customers

Establishment of similar firm in our locations

Epileptic power supply in the country
To buy the remaining part of this business plan, including the detailed financial analysis, call any of our business plan consultants on 08105636015, 08076359735 and 08113205312. You can send a WhatsApp message or email us either at dayohub@gmail.com or info@dayoadetiloye.com.
We help institutions and organizations write concepts, implement Business plans, and train on business Plan writing in Nigeria.
We can help you write a detailed, bankable and comprehensive business plan for your business idea.
Call any of our business plan consultants on 08105636015, 08076359735 and 08113205312
Or send a WhatsApp message or email us either at dayohub@gmail.com or info@dayoadetiloye.com.