Email And SMS Marketing Made Easy in Nigeria. Access Millions of Phone Nos And Emails of People In Nigeria
Starting, running your business or a campaign will not be effective until you start tailoring your messages to targeted locations and audiences. Now, you need to start making your campaign and adverts work for you!
We are providing platforms by which you can have huge return on investment on marketing your brands, products and services or running a campaign by providing you databases with other platforms such as cost effective and prompt delivery bulk sms and e-mail services.
We will also like to have partners who can set up win-win relationship with us and also on commission bases.
Contact me today  on 08060779290, 08174584556 or send a mail to dayoadetiloye@gmail.com
AUTHOR – CONSULTANT – SPEAKER – ENTREPRENEUR – BUSINESS COACH
Helping men to discover, develop and fulfil their business potential.
…Raising 100 Young Millionaire Entrepreneurs in Five Years… since July 2012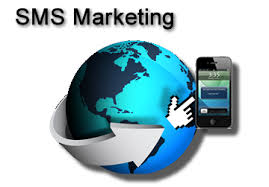 1.    GSM Phone numbers of residents in locations in Nigeria segmented by State, LGA, Gender and Phone Number.  5M+ numbers in Lagos and 31M+ numbers in all. Cost is N200,000
2.    10,000+ Business Directory @ N50,000
3.    Lagos Business Owner Directory @ N100,000
4.    50,000+ E-mail addresses and 50,000+ phone numbers of Senior and Corporate Executives @ N150,000
5.    880,000+ Working class e-mail addresses @ N200,000
6.    Lagos based e-mail addresses @ N200,000
7.    Database of:
-Registered businesses in Nigeria: 750, 783
-Car owners: 1,290,743
-Nationwide Internet Users: 468, 870
-Real Estate Agents: 65,807
-Civil Servants: 26, 780
-Job Seekers: 435,354
-Telecoms Staff:18,983
-Cable Satellite Subscribers: 432,360
-Travelers
(Each costs N100,000 except that of Real estate agents, civil servants, telecoms staff that costs N50,000.)
(Other databases in need could be specified)
Also is database from MTN subscribers with name, phone number, date of birth, address, gender.
4Million+ numbers in Lagos and 9 Million + in all. Cost is N500,000 for Lagos Residents and N750,000 for all.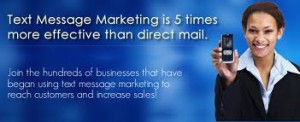 Email And SMS Marketing Made Easy in Nigeria. Access Millions of Phone Nos And Emails of People In Nigeria
Contact me today  on 08060779290, 08174584556 or send a mail to dayoadetiloye@gmail.com
AUTHOR – CONSULTANT – SPEAKER – ENTREPRENEUR – BUSINESS COACH
Helping men to discover, develop and fulfil their business potential.
…Raising 100 Young Millionaire Entrepreneurs in Five Years… since July 2012