250 Words Sample Business Plan On Poultry Farming
Description:
Patiladwonder Farms is a new poultry business. We raise Birds for meat and produce eggs.
We are involved in all the different process of supplying chicken from day old
chicken to adult birds for the consumption of the populace.
With over 100 Million consumers in the country who buys poultry products on daily basis, the market is always there
We supply meat and egg to different quick service restaurant in south west Nigeria.
Location:
The farm will be located in Ekiti state, Nigeria
Management:
I have over 12 years' experience in poultry farming and i have a Bachelor of Agric from Obafemi Awolowo University, Ile Ife.
Mrs Oni has Masters in Business Administration. He will be a technical and strategic partner in the business.
Operations:
My farm will be open for sale between 8 am to 6pm Mondays to Saturdays for customers to buy our products which are eggs and chickens.
We will stock
Day-old-chicks (DOC), and
Point-of-Lay(POL) birds.
Layers will be reared on Deep litter system and Battery Cage system.
Starting with POL, these are birds in their fourteen to twenty weeks of Age,(birds often start dropping their first egg from 22weeks to 24weeks of age).
Competition:
My competitors are
Ministry of Agric Farms.
Oatzealee Poultry Farm, Iyin-Ekiti
Moyinoluwa Poultry Farm Ido-Ekiti
Challenges:
Start-up capital for this business.
Why I need the Grant:
With this grant, I will start this business and employ minimum of 10 people and make N3million sales in the 1st 12month.
Birthday offers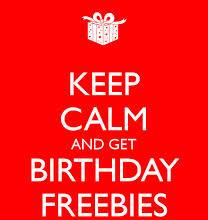 Click here to enjoy other birthday offers.
Send me a Whatsaap chat for further enquiries 08060779290 and 08113205312 or add me on BBM.
My BB PIN is 58ECE9AC
Click to buy this business plan now & download it immediately from our online store.