Executive Summary of Vocational School Business Plan in Nigeria.
PATILAD Vocational School is a new NBTE Accredited technical, vocational education and human capacity development training (TVHET) Centre located in Lagos. Our focus is on vocational Training Services, business development Library/ Bookshop, Training/Seminar and Workshop Facilities and Business Consulting for the teaming population in Nigeria. There is a great need to supplement our educational system in Nigeria with marketable skills and knowledge. Unemployment is on the increase every year. We provide Vocational Skill Training, Internship Opportunities, Mentorship, and Access to latest Equipment, knowledge, and provision of start-up capital after training by linking up with sponsors.
 The centre will provide training in different vocational Department:
Agro-Allied- fish farming, cattle fattening.

Food processing and preservation- catering, cakes, snacks, beverages and drinks.

Culture and tourism- leader works, exterior decoration, beads, arts and design

Cosmetology-production of cosmetics, soaps, detergent and household products, hair styling, laundry services

ICT- Hard ware, software, programming, repairs

construction- Aluminium and steel work, School of environment- plastering, moulding, ceilings

Beautification- Horticulture, tree planting

Power and energy- generator maintenance, inverters

Education- nursery and primary school, driving school

Film and photography- Editing, location manager, photographer, camera, and sound operation,

Engineering trade -Auto electrical, upholstery,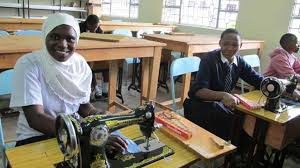 The school is owned and managed by Dayo Adetiloye.  He has over (15) years Vocational teaching experience. He has Bachelor of Education (B.Ed.) Degree from Obafemi Awolowo University. We educate children between the ages of 12 and above. We forecasted a 40% market share. With introduction of N10,000,000, The business will generate a very high gross margin and a modest net margin after year three years and comfortable margin after year five. By year five the business will have developed a respectable yearly net profit.
Read also: Executive Summary of Hair Salon Business in Nigeria.
VISION
Be the number one in vocational training and business resource Centre in Nigeria and raise self-dependent entrepreneurs' that will reduce unemployment in our country.
MISSION
We are committed to empowering people and adding value to their lives by teaching vocational crafts and trades in a practical, flexible, interactive and motivating environment.
OBJECTIVES
For the next 12 months. There is a great need to supplement our educational system in Nigeria with marketable skills and knowledge.
Our 3 main objectives:
To sensitive and mobilize 1000 undergraduates, graduates and women annually, for skills acquisition and entrepreneurship development for self -reliance, by providing vocational skill training for them in order to discover their God given talents [Natural Born Ability]

Employing 120-150 people annually is a considerable work force that could positively attract the Nigeria economy. By helping them start their businesses

To have a well-equipped facility for any type of vocational training.
THE MOTTO
Determination and perseverance
CORE VALUES
Excellence

Integrity

Leadership
MILESTONE
Registration with Ministry of Education and CAC

Renting of 3-bedroom flat

Employment of Teachers

Advertisement

Opening of Academic session
KEY TO SUCCESS
Have all the required Accreditations from regulatory authorities
This as to do with securing Relationships with individuals that offer this training skills and get them to facilitate and become your trainer.
Our Environment
Our environment is specially designed to stimulate physical, intellectual and moral growth of our students. We have decent, well ventilated classrooms
School Curriculum
In accordance with the Federal Government's Policy on National Vocational Education, the school provides a wide variety of subjects geared towards the holistic development of our pupils.
Staff
PATILAD Vocational school boasts of highly experienced, qualified and very supportive teaching staff, high-flying men and women who employ positive teaching methods adapted as required to meet the needs and age of the Student.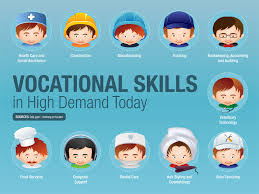 Product /services
PATILAD Vocational Training School is a new Lagos based business that is actively focusing on empowering youth and women on vocational training, skills acquisition and entrepreneurship development.
Competitor Analysis
The training will solve the problem of unemployment which was discovered according to the world bank study that one out of every five adults in Nigeria is unemployed and just one out of every ten universities graduates gets a job (Okoh- Mesarawon 2009).
At PATILAD Vocational Training School
Our price is affordable.

Our qualified, experience, passionate, professional trainers, tutors and teachers stand out above others.

We help participants to start up their enterprise after the training.

We have empowerment scholarship packages which help to beat down any competition.
Our competitive advantage is:
Our networks

Our unique location
Management team
Dayo Adetiloye (B. Agric, MBA,)- He is the lead business consultant at Hundred and Five Academy. He had over 15 years' experience in executing Vocational training business plan in Nigeria. He also has vast knowledge in business development consultation. He has proficiency in Project Management. Dayo Adetiloye is a Serial Entrepreneur, Author, Empowerment Speaker and a business Coach.
Femi Oso- He is a graduate of education from Obafemi Awolowo University. He has over seven (7) years Vocational training experience in primary and secondary education. Alsoan experts for ten years in bead making, kampala making, clay moulding and wire works is a facilitator who trains people on his skills during the training sessions.
Kemi Aturu– She is a Graduate of education from Ladoke Akintola University. She has over seven (7) years teaching experience in primary and secondary Vocational education. 
MRS. Oluwarotimi – She is a Graduate of education from University of Lagos. She has over seven (20) years teaching experience in primary and secondary education. She will be in charge of the school Administration. Also she is an expert in sowing of all wedding attires, makeup, is also a facilitator for fashion department, she train people on make ups and sowing of wedding gowns and moulding of flowers. 
Our main focus as a team is to develop and help people to be self-reliance whereby becoming an employer rather an employee within two months.
This can only be achieved with collaborations of some trained experts in order to organise seminars and workshop in the company.
Financial Plan
PATILAD Vocational school seeks N10 million in long-term financing to cover Setup- costs, and working capital. The business will reach positive cash flow in its 2nd year of operation, allowing for expedited repayment of its loan obligations, as well as for dividends to be paid to the owners.  Revenue will top N14, 500, 000 and profit will reach about N3 ,843 ,950 in the 2nd year of operation.
Click to buy this business plan now & download it immediately from our online store.