"There is time for everything under the sun"
– King Solomon
Congratulations for being among the foremost privileged few that are in one
higher institution or the other. Thousands of students year in year out apply to enter the higher institution. It is indeed a rare privilege. At most you spend 4 to 5 years, and for medical students 7 years, in school.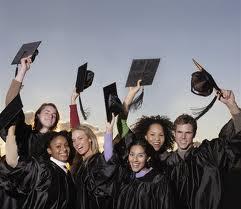 My charge to you is that, schooling is for a period of time. There is a time count for being in school. Education is to train your mind to think and take right decision. It is to enhance your skill and empower you for the future. If you don't go to school, you can hardly read and write, which invariably closes you to some levels of knowledge.
Men have passed through school and have excelled powerfully. Indeed, it is a platform to prove your worth. Whatever your hands find doing, do it well. If you excel, nobody will doubt your worth.
A wise man once said, "A person that is not skilled in his job, no matter how
hard he prays, cannot expect to enjoy promotions, only experts excel; and expertise is a product of training and personal development"
Schooling is for a period, while learning is for a life time. For you,
graduation should not be the end of learning; it should be the beginning of a lifelong learning process.
Most people drop books after graduation. As a result, the level of
information they have access to begin to reduce gradually.
Consequently, the process of deterioration begins to set in.
There is no substitute for continuous learning. Bishop Oyedepo said, "It is
investment in literature that creates your actual future, schooling helps you to become literate".
This period of your life is a defining period. You have to start defining your
purpose in life.