Home Delivery Cooking Gas Business Plan in Nigeria
This sample Home Delivery Cooking Gas Business Plan in Nigeria can be used for Grant Applications, Bank Loans, Proposal writing, Business Concept Note, Competitions etc. Home Delivery Cooking Gas Business is a lucrative business that needs a lot of strategic Planning to start and a business coach like Dayo Adetiloye to help you start the Implementation.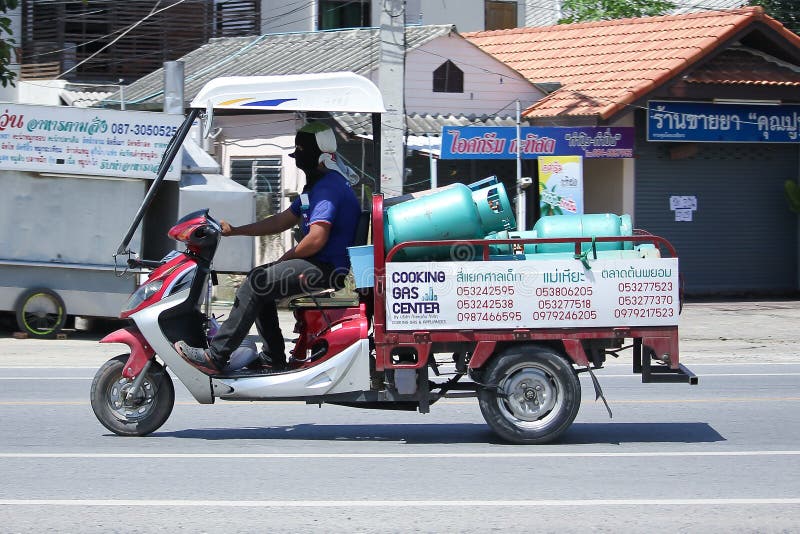 BUSINESS DESCRIPTION OF HOME DELIVERY COOKING GAS  
Business: HOME DELIVERY COOKING GAS 
Industry: OIL AND GAS
Patilad Home Delivery Cooking Gas is a new start-up gas plant located in Abeokuta, Ogun State. We are registered under the Corporate Affairs Commission (CAC) of Nigeria. 
With the rate at which kerosene stove users switch to cooking gas, gas has become an important need to most homes and businesses and there has been an increase in the demand for affordable cooking gas. The catering industry, and hospitality are the major users of cooking gas, being that it is one of their tools to ensure maximum output of all they do. 
Having the full knowledge that gas is quite useful and highly important to the majority, we ensure that we deliver the best to our clients even exceeding their expectations to maintain a recurring transaction.
We are open to the use of the latest technology in the cooking gas plants industry. No doubt our excellent customer service and the range of additional complementary services we offer will position us to become one of the most preferred cooking gas plants in our strategic locations.
 Our target audience are; Event planners, caterers, hotels, bachelors, restaurants, eateries, spinsters, busy couples, households and individuals. Our targeted audience were carefully selected because they are the majority that want our service.
 The benefits of our products and services are
Availability of good cylinder and gas

Home delivery available

Exceptional customer service

Affordable prices and discount offers
Our products and services
Patilad Home Delivery Cooking Gas is well positioned in the cooking gas plant industry in Nigeria to maximize profits. Aside from the fact that we will be retailing cooking gas to households and small businesses, we will also engage in other complimentary services that will help us maximize profits in the industry. Our products and services include;
Cooking Gas

Gas Cookers

Cooking Gas Cylinders

Gas Cooker Accessories

Gas Cooker Repair and Servicing Workshop
Keys to Success
The keys to success for the Home Delivery Cooking Gas business include:
Quality and trusted products and services

Strategic and convenient location

Creative targeted marketing strategy

Excellent and reliable customer service

Efficient equipment and machineries

Well cultured and competent staff
Objective for Home Delivery Cooking Gas  
To attain 30 percent market-share by the end of the first year

Excellent customer service and quality care

To maintain the right standard in our given community 

To have over 300 registered clientele in the first year and more than double this size in two years

To maximize profit by creating value
Read Also: How to Buy Commercial Charcoals in Nigeria
Goal for the Home Delivery Cooking Gas  
Our goal is to consistently improve productivity and service more customers' demands in the best and most suitable way.
Vision for the Home Delivery Cooking Gas  
Our vision is to be among the top 10 home delivery cooking gas plant in Nigeria by 2026.
Mission for the Home Delivery Cooking Gas  
Our mission is to develop successful and profitable chains of cooking gas plants with state of the art facility and the latest technology; exceeding our client's expectations.
Management Team of the Home Delivery Cooking Gas  
Ajayi Philip – He is a graduate of Chemistry from Obafemi Awolowo University.  He is a trained cooking gas retailer having worked in this sector since he left secondary school till now. He has over ten (10) years of experience in the business. He is currently a member of the National Youth Service Corp in Ogun State. He is the general manager of the firm, saddled with the responsibility of supervising the Gas plant and monitoring the production process and different units of the firm.
Mr Dayo Adetiloye – (B. Agric., MBA, and PMP): He has over 15 years of experience in business management, business start-up dynamics, financial management of the business, and overall business growth and development. He is an alumnus of Enterprise Development Centre (EDC) of the Lagos Business School (LBS), Pan African University (PAU). He is our business development strategist and a strategic partner. 
We brought to the business:
Educational skill and practical experience in Home Delivery Cooking Gas business. 

Capacity to consistently provide outstanding service.

Quality processed product and a good understanding of the market trend.

Our staff brings operational, marketing, and promotional skills to the business.
Management experience gained for the HOME DELIVERY COOKING GAS  
With over 10 years experience in the Gas Industry and numerous exposure to both the scientific and practical aspects of services, I've being able to master the technical requirements, financial management, staff recruitment, and organization skills among other things necessary to give the industry good commendation from our clients. 
My managerial skill has also helped in putting together a workforce for over 5 years, which will also help me to coordinate the teamwork in most aspect of the company. 
I am the CEO of the company overseeing the day-to-day activities of the business.
Materials and Machine for Home Delivery Cooking Gas  
Space

Gas Cylinders

Measuring scale

Pipes

Gas accessories

Gas cookers

Generator

Power supply

Chairs, tables and office equipment (stationery, computer system etc.)

Point of Sale Machines (POS)

Adequate cleaning supplies (brushes, mops, disinfectant, etc.)
Competitor Home Delivery Cooking Gas Analysis
People buy from us because of the following reasons:
We exhibit excellence through quality staff recruitment and customer service

Beautiful and appealing environment

We give out quality branded souvenirs

Issue coupons with lower prices for loyal customers.

Quality gas cookers, cylinders and gas accessories.

On-time delivery service
Our other competitive advantages are:
Excellent customer service

Strong distribution network

Well-ventilated gas plant
Swot Analysis for Home Delivery Cooking Gas Business in Nigeria
Strengths
Strategic location

Complimentary services such as consultancy, free gas rubber.

Vast experience of our management team

Competent staff

Unique customer service
Weakness
Lack of adequate capital for publicity and early sustenance of the business. 

Not yet a reputable brand as compare to the already existing firms in the industry
Opportunities
Large market to serve locally and across the country

Growing industry

High demand of quality cooking gas
Threats
Unfavorable government policy and regulation

Economic downturn

Emergence of new cooking gas plants in our regions
To buy the remaining part of this business plan, including the detailed financial analysis, call any of our business plan consultants on 08105636015, 08076359735 and 08113205312. You can send a WhatsApp message or email us either at dayohub@gmail.com or info@dayoadetiloye.com. 
We help institutions and organizations write concepts, implement Business plans, and train on business Plan writing in Nigeria.
We can help you write a detailed, bankable and comprehensive business plan for your business idea.
Call any of our business plan consultants on 08105636015, 08076359735 and 08113205312.
Or send a WhatsApp message or email us either at dayohub@gmail.com or info@dayoadetiloye.com.