Job or Business? Make That Decision Now; Counsel to Fresh Nigerian Graduates.
Job or Business? Make That Decision Now; Counsel to Fresh Nigerian Graduates.
Once again, you are welcome to this corner where preparations meet with opportunities. You want to succeed in life and indeed you want to make it big in no time! I understand. Trust me, you can make it sooner than you yourself can ever imagine if you can only open your mind and open your eyes. If you can ask yourself some real questions and provide a basic answer to those questions with a sound reasoning and deep thinking. Questions like the one above, Job or Business? I bet you, there is no better time to answer that question than now that you are a fresh Nigerian graduate.
It was easy for you to answer back in your secondary school days but becoming seemingly harder and harder for you to answer as you progressed in your career through higher institution. Yet till date you have no definite answer to this question as a fresh Nigerian graduate. You keep on managing and fighting to survive in this collapsed economy of Nigeria somehow, anyhow. Job or Business? That can sound like a debate topic for secondary school students but for you, a fresh Nigerian graduate without a job or capital to start business, it is a life-saver. Do you really need to think deep before you provide an answer to the simple question? No! You just need to know some simple facts for clear understanding about the question. You must understand the question first, else your answer will always be baseless and solve nothing.
I am here to help you dear friend, please don't get bored while you read down the line but rather open your mind to understand every drop of my ink as I calmly answer this rampantly asked question among the fresh graduates in Nigeria and across the whole continent of Africa. Finally, I shall automatically provide a lasting solution to this problem beyond your satisfaction.
Quickly, allow me to tell you a short story I was told by one of the prominent rich men in this country. I won't add my own thought for you to understand better. I will tell you everything as I was told; many people today don't understand the fact that a journey of thousand miles begins with a step and the best time to make hay is while the sun is still shinning.
The story goes thus; "When I was in school, I use to have two friends, Tunde Ajayi and Abib Azeez. They were both born and brought up in the same village, attended the same basic school and as a matter of fact attended the same post primary school and gained admission into the Obafemi Awolowo university, Ile Ife to study the same course, Accounting. I was lucky to be their third friend back then, we were very close friends. We ate, lived and studied together in the same hostel room of Awolowo Hall for a period of nothing less than four good years. I was studying law while both of my friends were studying accounting as I said earlier. We use to play a lot but remained focused. Our arguments and discussions usually are centered around our careers. I, supposedly, was the odd one out as the one who was studying a different course from my friends. But even though my friends were studying the same course, they had different views and plans about their career and when argument hits up I stay silent to enjoy each and every point coming from their different opinions."
"Tunde Ajayi told us back then that he was only in school to learn the basic things in accounting, that all he wants to do in his life is to become a successful businessman, a job creator who employs a thousand of job seekers into his company. Contrary to Tunde's plan, Abib Azeez would never stop claiming himself to be a bank manager in the making. And at that juncture I would come in as well to claim myself to be a professional lawyer in the nearest future. So sweet and determined everything was. We all had our plans but at point of plan analysis we start to argue. Each and every one of us believed he had the best plan."
"At a point, Tunde Ajayi would face Abib and I and say to us, 'I will employ both of you to work for my company; Ibrahim, you would become my lawyer, my family and my company lawyer and if you so desire we would also employ you as our legal consultant. As for you, my dear Abib, you would be my bank manager and also I shall be using you as my company stock broker and business consultant if you so desire. I would be paying you people a reasonable amount of money because I understand there is no family and friend in business but I can assure you that a good percentage of whatever I pay you shall be returned to me legally sooner or later.' I am a patient man but Abib would always cut in at that point, 'How do you mean? Return to you a good percentage of our payment? Didn't we work for you? Everything is not about juju Mr Ifatunde!' Abib will jokingly say and smile him off. While I smile and watch, Tunde would reply him 'You would have no choice, because my products will always be needed by you and your homes.' That has always been the end of the argument every time until one day I was able to think through Tunde's statement; I began to understand that Tunde won't have to retire from his company, his products will continue to fetch him money, both the lawyer and bank manger would have to be retired one day. I opened my mind, I opened my eyes."
"I began to think and think deep for weeks until I became gentle and silent whenever my friends start the argument and repeat their points. I already knew who has a good plan and who has a better plan. But I was not ready to steal anyone's plan. I was looking for the best plan, the reason for my silence. After the semester, I decided to wait behind in school to learn some business and update myself in the field of law. I want law and business. I said to myself. I opened a big diary because I felt my brain was getting occupied with plans. I decided to put my plans in black and white for better execution. What is my focus and how do I achieve it? In my diary, I opened a chapter for Tunde Ajayi and titled it "The Plan of a Business Man; who will be producing varieties of products needed by the all in a continuous way in the nearest future." And after the Tunde Ajayi's chapter I opened another chapter for Abib Azeez and titled it "The Plan of a Professional Lawyer (not a Bank Manager); who will be soliciting for many standard companies and organizations in the nearest future".
At the end of the diary I had my own chapter and titled it "My Plan; A Lawyer and A Businessman, the combination of best professionalisms". I understood the plans of my friends and respected them a lot but I was able to combine every plan and figure out more values to their respective individual plans. I tried and successfully maximized my own plan by adopting both of my friend's plans without ruining any of my friend's plans. Today, Tunde Ajayi has a big company and is producing about four different products needed by an average Nigerian daily, Abib Azeez is currently working with Tunde Ajayi as a stoke broker, consultant and also owns a micro finance bank in Lagos and Akure after retiring from First Bank of Nigeria. My name is Jimoh Ibrahim, a Lawyer, a Businessman, a Politician, the C.E.O. Global Fleet Group; I deal and trade in oil and gas, hotels, resorts, airlines, real estate."  
You are welcome back; I know for sure that you enjoyed the story told not by a story teller but by someone who almost 75% of this country really look up to – Jimoh Ibrahim. Alas, the story is never meant to be enjoyed but rather to activate your potentials. It is to enable you to be able to know the instinct to follow. It is to enable you to see the half-filled bottle from a positive perspective. For the umpteenth time let me remind you, Job or Business?
Yes! Before I conclude my article, "Job or Business? Make That Decision Now; Counsel to Fresh Nigerian Graduates." You should know better now, you should be able to see yourself far beyond the limit by now, you should have known that there is no limit to what you can achieve, who told you that you cannot succeed outside your field? Who told you that you have to retire from your job before you can venture into business? Who told you that you cannot cope with your current job and a thriving small scale business?
Who told you that you have to keep on starving yourself till you find a job? When you can actually start a business while search on for the job of your dreams. Dear fresh Nigerian graduate! It is not an equivocal statement that Nigeria's population is up to 170 million. Think about that figure. 170 millions of people go to bed and wake up every day in Nigeria. 170 millions of people need more than 170 million of products and services. Think deeply dear friend, what can offer 170 millions of people even if you have to start the offer with just only one person from them.
Truly, just the way you need a nice job, a nice job also needs you somewhere somehow but when will you meet with the job? It is high time you opened your mind and opened your eyes just like the billionaire, Jimoh Ibrahim opened his' back then. Again, Job or Business? Business is forever, business is for life. Nigeria and Nigerians need you to create job not to join the long que of job-seekers. We need you to get us out of this poverty, out of unemployment, out of importation of everything and out of other messes. Do business, anywhere, anyhow, anytime. Thanks for being a Nigeria. We shall thank you later for being a job creator.
Written by  Consultants at Freshgraduatecv.com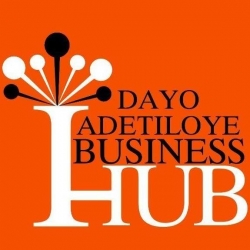 Latest posts by Dayo Adetiloye Business Hub
(see all)