2nd Edition of Unleashing Your Entrepreneurial Potential
For African Students Pre-Launch
By Dayo Adetiloye
Will be out on 1st July, 2014.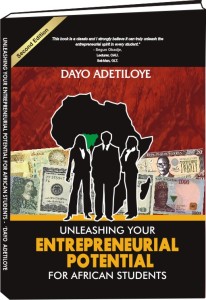 THE VISION OF THE BOOK
To reach out to 70% of African Student, either they buy it or somebody buys it for them.
SEE WHAT PEOPLE ARE SAYING ABOUT THE BOOK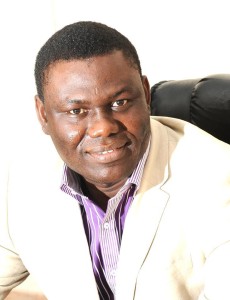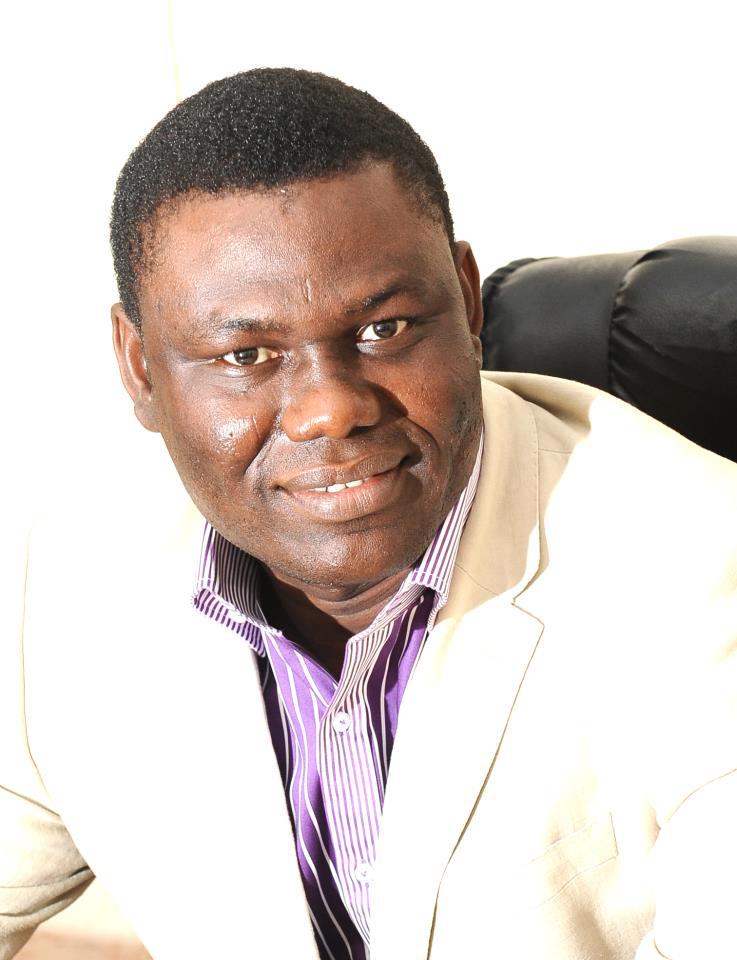 "This book is a classic and I strongly believe it can truly unleash the entrepreneurial spirit in every student."
– Segun Obadje,
Set-Man and Senior Pastor,
God's Love Tabernacle Int'l Church.
Lecturer, Obafemi Awolowo University.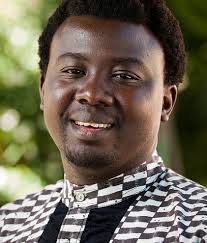 " Dayo has distinguished himself as part of the group of doers by placing this book in the hands of young people who must stop waiting — and most create opportunities. In Unleashing Your Entrepreneurial Potential (For African Students), Dayo offers tips that are sure to lead students towards the opportunity of making the best of their school years.  The tips that Dayo discusses in this book will help students develop skills that will make them maximise their school years. Read this book, and make sure you practice the principles of success in it. Unleash your entrepreneurial potential!"
'Gbenga Sesan,
Executive Director,
                              Paradigm Initiative Nigeria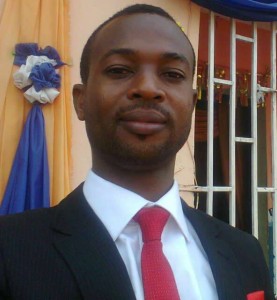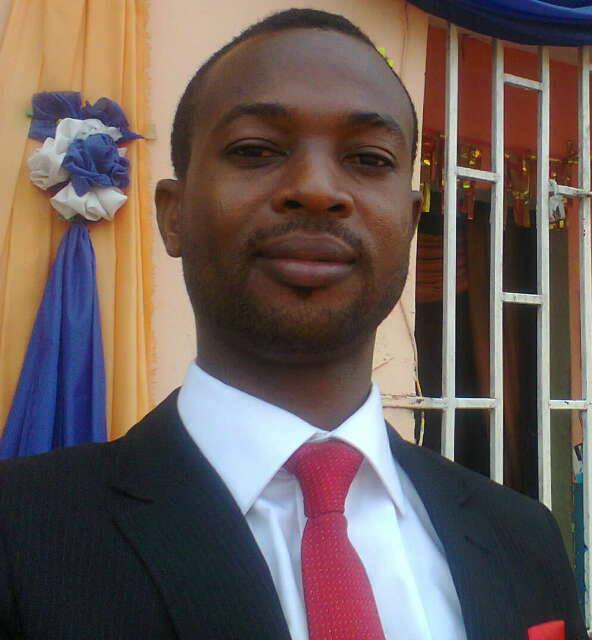 "This book bridges the missing link in our education system. There is no better time to teach students and youths the skills in this book than now, as it will liberate them from financial bondage to become financially independent.
I therefore, strongly recommend it to be used as text-book in our secondary schools and higher institutions.
  – Favour L. Idogun
Founder and President,
Inspiring Students Unlimited Network (ISUN)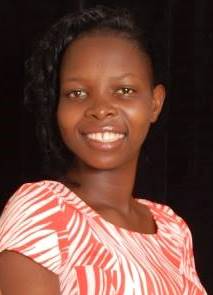 This book is uniquely designed to help unleash the entrepreneurial potential of both students in higher institution and young secondary school students that are about to gain admission into higher institution. It is a must read!
– Bunmi Arowosafe
Proprieteress,
Life Moulding School (LMS)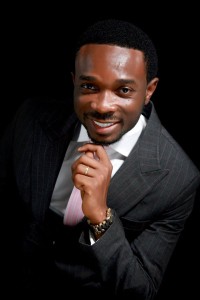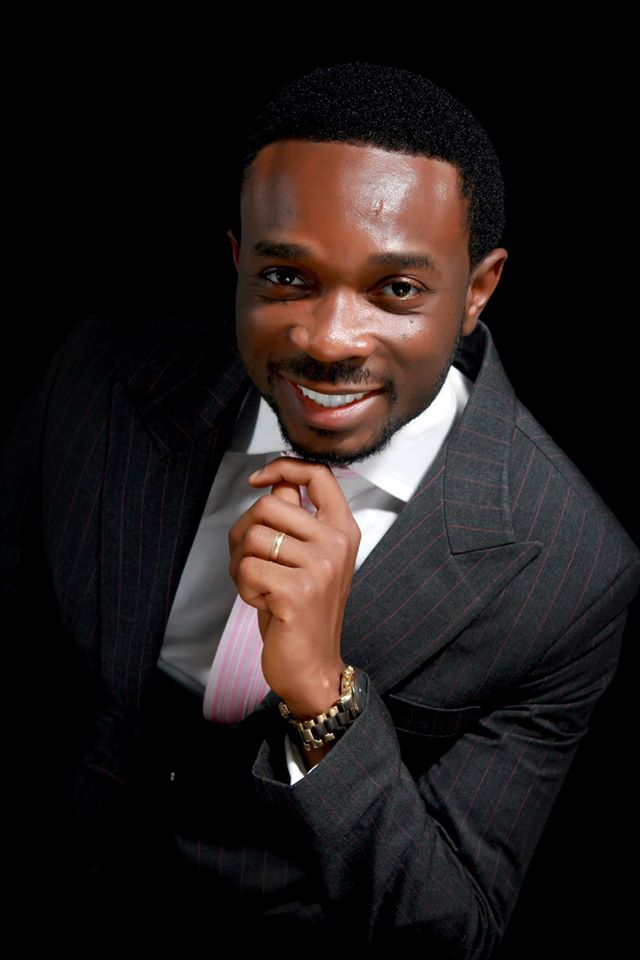 "I particularly recommend this book for its simplicity approach as well as the practicality employed by the author. Here is a material that contains instruction on how to strike a balance and succeed in academics and enterprise at the same time. It is a good read!"
– Peter Alabi
Lead Pastor,
Rhemaword International Christian Center.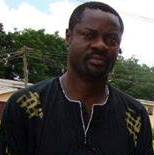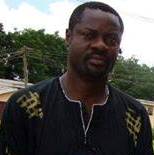 "I recommend this book as a manual for every student and young entrepreneur with the dream and vision of becoming an employer of labour instead of a job seeker"
-Saint Kunle Agboola,
Lecturer,
Federal University of Agriculture, Abeokuta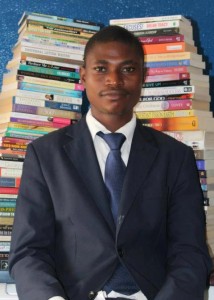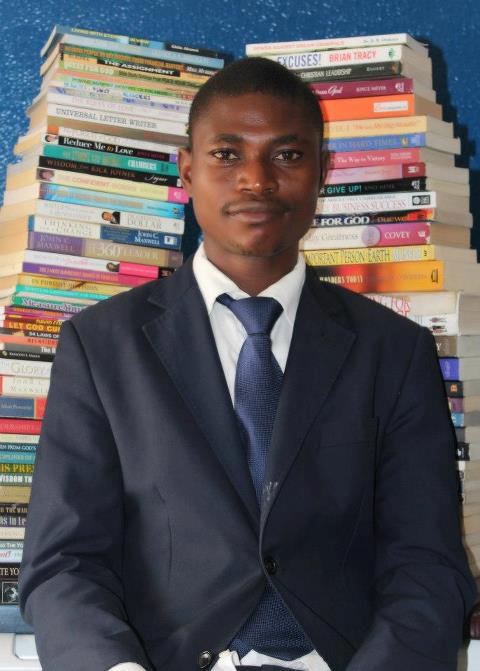 "This book does not only instruct but also inspires, easy to read but difficult to forget. Many people will read and reap the benefits for a lifetime. What a deep wisdom mixed with common sense. Unleashing your entrepreneurial potential is a matter of priority and urgency in this generation."
– Andrew Ajeigbe
Coordinator,
Society for soul.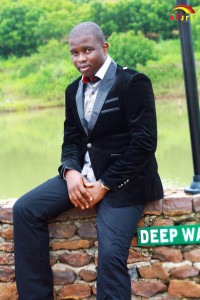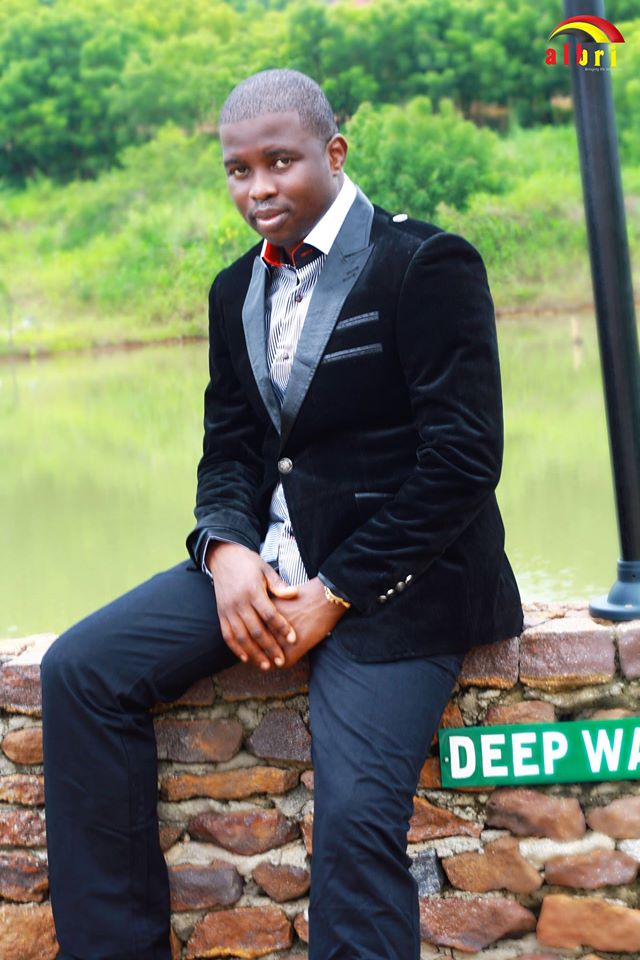 "I encourage students to take advantage of the powerful insights shared in this book. This book will inspire and motivate you to greatness.
I wish I had access to the book while I was in school."
– Seyi Awobadejo
Coordinator,
Wisdom Training Center.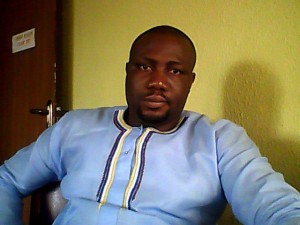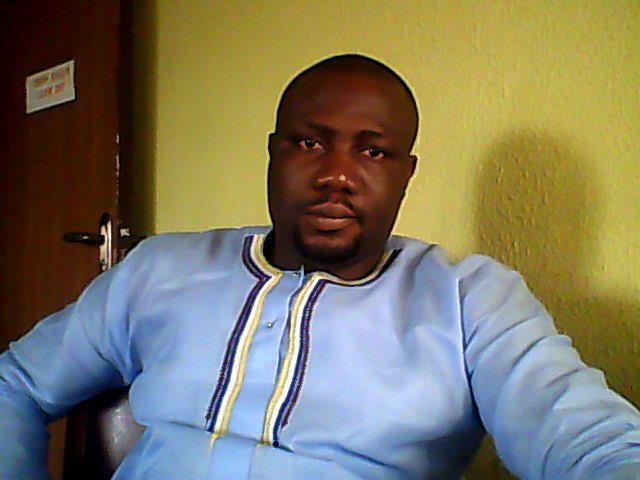 "Incisive and straight to the point! Dayo has answered the very many questions of all would-be entrepreneurs. If I had known some of these truths as a student, I would have doubled my present status. This should be a guide for anyone aspiring to venture into business now or in the future."
– Kamal Oyedule
Managing partner, Impetus Tactical Solution.
PAST EVENTS ON THE BOOK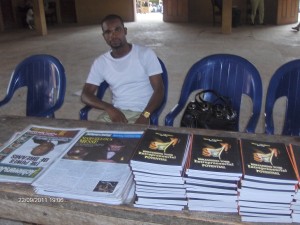 Book Donation to secondary Schools Library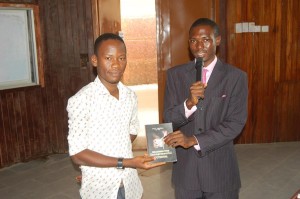 Entrepreneurship Boothcamp for Higher  institution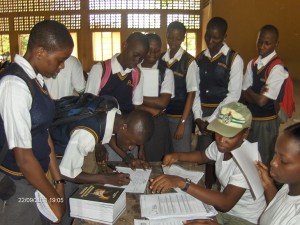 Secondary School Entrepreneurship Training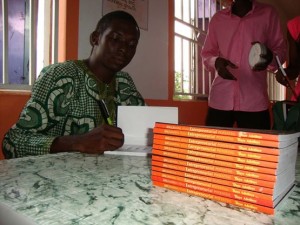 Book signing @ Wisdom Training Centre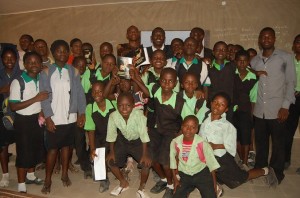 Boothcamp for Secondary School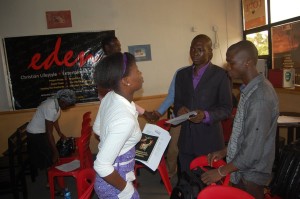 Idea and Opportunity Business Seminar (IOBS) for Young People
STORY BEHIND THE BOOK
I was desperately looking for a book that will help me excel in combining academics with business as a student of Obafemi Awolowo University Ile Ife, Osun state. I searched, searched and searched but I could not lay my hands on any. I realised that a book like this will really help students to unleash their entrepreneurial potential before graduation from school.
Now, you don't have to graduate into unemployment. This book will help you to use your talents to earn regular income, acquire skills for self-reliance, become an entrepreneur for financial freedom and excel academically.
WHO NEED THIS BOOK / WHO DO YOU BUY IT FOR
Secondary school students graduating into higher institution.
Students in tertiary institution – college of education, polytechnic and universities.
Youths in your religious platform.
Your family and friends that are in higher institution.
Young fresh graduate.
Anybody that has flair for knowledge.
CONTENT OF THE BOOK
Introduction
Who needs this book?         
CHAPTER1 – Schooling is for a season
CHAPTER 2– Unveiling the student entrepreneur and his characteristics
CHAPTER 3– Pathway to academic excellence
CHAPTER 4– Balancing academics and business
CHAPTER 5– Help for the academically challenged entrepreneur
CHAPTER 6– Business opportunities in the higher institution
CHAPTER 7– Personal development
CHAPTER 8– Mind your mind
CHAPTER 9– Generating business idea and opportunity
CHAPTER 10-How to get the starting capital
CHAPTER 11– Starting out
CHAPTER 12– On your way to financial freedom
CHAPTER 13– Developing your marketing, selling and negotiating skill
CHAPTER 14– Academics, business models, and strategy
CHAPTER 15– Multiple streams of income
CHAPTER 16– Solving problem of multitalented entrepreneur
CHAPTER 17– Networking student entrepreneur
CHAPTER 18– Successful personalities of student entrepreneur
CHAPTER 19– Entrepreneur after school
CHAPTER 20– Last words
About The Author
Dayo Adetiloye is a successful serial Entrepreneur, International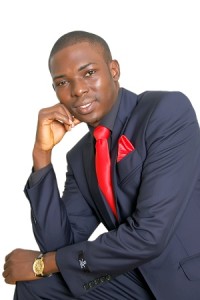 Consultant, Speaker, Trainer, and Author. He graduated from
department of Soil Science, and had Master of Business
Administration, both from Obafemi Awolowo University,
Ile Ife, Osun state, Nigeria.
He set up Hundred and Five Academy (100/5 Academy) to help young people improve their lives, physically, professionally, financially, and spiritually.
Through his training, mentoring, speaking and coaching programmes, he has empowered many young people over the years to start and grow their own business, build wealth, create multiple streams of income and achieve financial independence.
BENEFITS OF PRE-ORDER / PRE-LAUNCH
FREE DELIVERY to your location anywhere in Nigeria.
You can book FREE SEMINAR for your group, youth platform, religious platform, secondary school, higher institution.
50% discount from my follow up book coming soon titled: "MILLIONAIRE GRADUATE"– The secrets to make your first million. It also contains 20 interviews of graduate millionaires from different works of life.
Opportunity to attend my IDEA AND OPPORTUNITY BUSINESS SEMINAR (IOBS) for free in the 36 states in Nigeria.
Opportunity to join DAYO ADETILOYE COACHING PROGRAMME (DACP) where you will access professional mentoring from Master Mentors and Advisors of Dayo Adetiloye, Networking skills, Business development skills, Start-up capital sourcing etc.
HOW MUCH IS THE BOOK?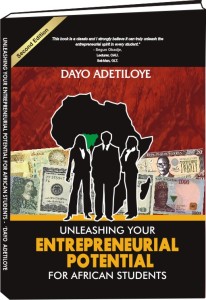 Just
N500
HOW DO I PRE-ORDER OR PRE-LAUNCH?
For your own personal launch copy- N500 and above.
Orders between 50 copies- 100 copies- N450 per each.
Orders between 101 copies- 500 copies- N400 per each.
Orders between 501 copies- 1000 copies- N350 per each.
Orders between 1000 copies and above- N300 per each.
N:B.
The price is so cheap because I know the economic situation of this country and we want to give every student equal chance of succeeding by buying this book. It is also cheap because I want to make the vision of reaching 70% of African students a reality.
HOW DO I PAY FOR THE BOOK?
Step1
Pay CASH or Online Transfer into any of these bank accounts below and follow the instructions there after.::
Bank Name – GT Bank
Account Name – Adetiloye Adedayo Patrick
Account Number – 0037218392
OR
Bank Name – Access Bank
Account Name – Adetiloye Adedayo Patrick
Account Number – 0033807847
OR
Bank Name: Diamond Bank
Account Name: Hundred and Five Academy
Account Number: 0041562713
Step 2
After making the payment, make sure you send your payment details to me through SMS to: 08060779290 or 08174584556 and/or email to: dayoadetiloye@gmail.com .
The subject of the email should be
"Unleashing Your Entrepreneurial Potential ".
The payment details you are to send are:
1. Your Full Name.
2. Bank paid to & Teller number.
4. Amount paid.
5. No of copies purchased.
5. Your Phone Number.
6. Your physical address to collect the book.
HOW IS THE BOOK GOING TO BE DELIVERED TO YOU?
The book will be delivered to you through any of the following means anywhere you are in Nigeria.
Pick-ups in all our Distribution Centres in the 36 states of Nigeria.
UYEPFAS Bus Delivery System.
Commercial Transportation System.
DHL and EMX system.
Post Office System.
Representative in the major cities in Nigeria.
PICK – UPS AND REPRESENTATIVES IN MAJOR CITIES IN NIGERIA
If you are in any of this location, you can call to pick up your copy after the Pre-launch date.
LAGOS-                                                                                                                                                  SAMUEL – 08039479877, 08099742186, 08125338345, 08093969421                                          or visit- Depeak Technology Service (Cyber Café) 31, Olokodana street, Mosalashi Bus stop, Apapa Road, Lagos
             ANDREW- 08055857241
IBADAN
–University of Ibadan- 08060714372, 08095585436
APOSTLE PAUL- 08060714372, 08095585436 or visit – No,Abayomi Estate, behind fountain of Grace Church, Off Onipepeye, Ibadan, Oyo state, Nigeria.
– BUSOLA – 07062284261 Or visit: No1, RAYOB Complex, Shop 28, Alakia Air Port, Ibadan, Oyo State, Nigeria.
–  OLAOLU- 08060635925, 08053858111 Clemol Concepts , Orisun Hall, Block D, First Floor,
Annex 3, South Campus, The Polytechnic Ibadan, Oyo state. Nigeria.
ILE – IFE
–          Obafemi Awolowo University
–          ADEDAMOLA– 08137405316
–          MAYOWA– 08107034648
–          WALE– 07068111035
–          DAYO ADETILOYE– 08060779290, 08174584556. Author's Location
Suite 17, Yakubu Shopping Complex, Modakeke, Ile Ife, Osun state, Nigeria
OSOGBO
–          Osun State University
Faith – 08095247642
ABEOKUTA
Federal University of Agriculture, Abeokuta
College of Education, Osiele, Abeokuta
–          WALE– 08035607095
–          SOLA– 07062223158 or visit: Belbew Cottage, c/15, Mulas Crescent, Asero, Abeokuta, Ogun State, Nigeria.
IGBARA-OKE
–          DAYO- 08060779290 or visit No 1, Oluwatoaye Street, Molete Quatres, Igbara-oke, Ondo State, Nigeria.
MORE LOCATION REPRESENTATIVES IN MAJOR CITIES IN NIGERIA WILL BE ADDED SHORTLY.
 Contact
Dayo Adetiloye
For Training programmes, seminars, workshops, conferences, business solutions, for various audience ranging from corporate bodies, tertiary and secondary institutions, churches to arms of government.
Also for comments, questions, contributions, requests and additional copies.
E-mail: dayoadetiloye@gmail.com
Tel: 08060779290, 08174584556
I wish you all the best…
Signed,
Dayo Adetiloye–
…Raising 100 Young Millionaire Entrepreneurs in Five Years… since July 2012
08060779290, 08174584556
Please feel free to like, share, and comment. Your sincere feedback is highly welcome!