VACANCY! VACANCY!! VACANCY!!!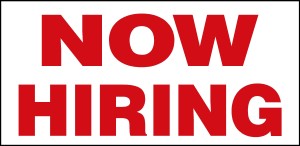 Executive Trainee Positions
A growing consulting firm situated in Ile-Ife, Osun State is seeking to engage young, vibrant, challenge loving and forward thinking candidates to fill the vacancies for the under-listed positions:
Project Manager                               RC 01
Operations Manager                        RC 02
Assistant Operations Manager      RC 03
Front Desk Officer                            RC 04
Accountant/ Admin officer             RC 05
Marketers                                            RC 06
Interested candidates should apply with a minimum of an OND, HND or BSc. in any field of study.
The person:
– Must show adaptability, willingness to learn new skills and commitment to exceptional service delivery.
– Must be able to work and deliver with little or no supervision.
– Must have a flair for knowledge, hard Work and be very creative
– Must be client focused, energetic and pro-active.
– Must have special interest in small and medium scale businesses and an unquenchable passion for business development.
– Must possess excellent communication and presentation skills (both written and oral).
JOB REMUNERATION– Very Attractive
MODE OF APPLICATION:
Send Name, Phone Number, Age, Gender, qualification and job position to 08060779290 on or before 5th July, 2014.
In addition,
Send your Application, Cover letter and CV to: dayoadetiloye@gmail.com on or before 5th of July, 2014.
Enquiries: 08060779290.
The application letter must carry the position code you are applying for e.g. RC O1 for the Project manager, RC 06 for the position of a marketer.
Good Luck!