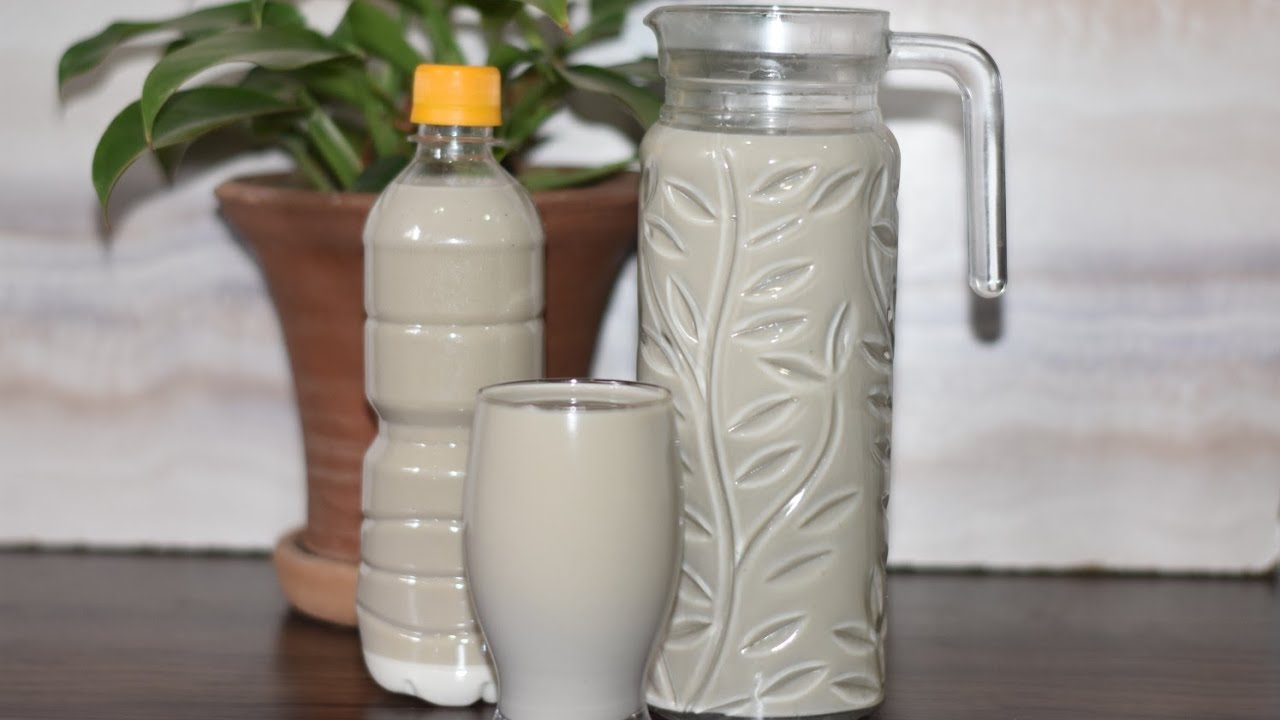 Kunu Drink Production and Preservation Business Plan in Nigeria
This sample Kunu Drink Production and Preservation business plan in Nigeria can be used for Grant Applications, Bank Loans, Proposal writing, Business Concept Notes, Competitions, etc. Kunu Drink Production and Preservation business is a lucrative business that needs a lot of strategic Planning to start and a business coach like Dayo Adetiloye to help you start the Implementation.
BUSINESS DESCRIPTION OF KUNU DRINK PRODUCTION AND PRESERVATION BUSINESS PLAN IN NIGERIA
Business: KUNU DRINK PRODUCTION AND PRESERVATION    
Industry: juice Industry (Kunu Drink Production and Preservation Business plan in Nigeria)
PATILAD is a Kunu Drink Production and Preservation company based in Osun State, Nigeria. We are registered as a limited liability company owned by Dayo Adetiloye, Pelumi Agunbiade and other investors under the Nigerian Corporate Affairs Commission (CAC) and legally licensed by the National Agency for Food Drug Administration and Control (NAFDAC) here in Osun State. We have also been able to secure all necessary permits and documents from all concerned departments across all level.
Since incorporation, the company has achieved the following milestones:
Developed the company's name, logo, and website located at www.emuogidi.com

Acquired land and planted sorghum plants.

Determined building, equipment, and fixture requirements

Began recruiting key employees
At PATILAD, we are involved in the growing, harvesting, bottling, and distribution of the finest quality Kunu drink. We ensure that there is very minimal intervention in the juice-making process to ensure the authentic flavor of our products. This is made possible with the use of advanced technology and the hard work of our professional team.
We are in the Kunu drink production business because we want to take advantage of the numerous opportunities in the agricultural sector, to help Nigeria's economy improve by increasing domestic food production, to export agricultural products from Nigeria to other nations, and above all else, to make a profit.
We are committed to sustainability as a company and we actively contribute to the development of our host community. We are equally committed to meeting our customers' needs precisely and completely. As such, we hold ourselves accountable to the highest standards.
PATILAD has been able to acquire the greatest employees and equipment to run. As such, we are strategically positioned to become one of the top Kunu bottling companies in Nigeria. As needed by Nigeria's regulatory organizations, we have implemented procedures and strategies that will enable us to use best practices for sorghum farming, Kunu processing, packaging, and distribution.
With the goal of reaching the larger national market and the intention to go international, PATILAD continues to focus on marketing, distribution, brand development, research, and development.
Market Potential
Nigeria remains one of the largest producers and consumers of Kunu Drink globally. The ban on the importation of fruit juice is a boost to the production of local beverages such as Kunu drink. The alleged medicinal value and low price of the product make it a seller. The product could be distributed for sale in schools, hospitals, restaurants, fast food outfits, and so on. It is estimated that the national demand for Kunu drink is in excess of 150 million liters per annum.
Despite the fact that it doesn't get the government's attention, Kunu Drink remains on high demand in Nigeria. It is the preferred drink in local traditional events, including weddings and funerals.
Kunu Drink production and preservation under hygienic conditions and the distribution of a shelf-stable bottled product offer a unique industrial opportunity if given the required attention and it is a fertile business venture for an interested businessperson.
Products and Service
PATILAD will concentrate on operating a standard and licensed drink company whose products will not only be sold in Nigeria but will be well-suitable for export to other countries such as ECOWAS countries.
We are in the Kunu production business to make profits and also to give our customers value for their money. As such, our products will include:
CULTIVATION OF SORGHUM PLANT

PROCESSING AND BOTTLING OF OUR KUNU DRINK: Kunu is a fermented cereal-based food drink which is a good source of cheap calorie supply. It is refreshing and rich in vitamins especially B1 and B2 and essential mineral elements. Kunu drink by the traditional method has a short shelf-life, and therefore, requires adequate preservation to make it shelf-stable and high keeping its quality.
Our Target Market
Those who benefit from the commercial value chain of the Kunu drink industry are undoubtedly widespread and all-inclusive.
Due to this, we have set up our Kunu Drink Production business to cater to the following client base:
Supermarkets and Grocery Stores

Hotels

Restaurants

Outdoor caterers

Households

Local joints
Our Vision Statement
Our Vision is to become one of the top 3 leading juice bottling companies and the number 1 Kunu Drink Production company in Nigeria as well as the west African countries by our 5th year anniversary.
Mission for the Kunu Drink Production and Preservation Business Plan in Nigeria
To fill every corner of Nigeria and other west African nations with our professionally packaged and processed Kunu Drink.

To establish a standard for how top-notch Kunu Drink company should be managed in Nigeria.
Management Team of the Kunu Drink Production and Preservation Business
Pelumi Agunbiade: She has over nine years of experience business and has over the years assisted in growing several businesses having worked for some leading brands in Nigeria. She has a B.Sc. in Business Administration from the University of Lagos (UNILAG). She is an alumnus of Enterprise Development Centre (EDC) of the Lagos Business School (LBS).
Mr. Dayo Adetiloye – (B. Agric., MBA, and PMP): He has over 15 years of experience in business management, business start-up dynamics, financial management of business, and overall business growth and development. He is an alumnus of Enterprise Development Centre (EDC) of the Lagos Business School (LBS), Pan African University (PAU). He is our business development strategist and a strategic partner.
Read also: SOY-MILK PRODUCTION BUSINESS PLAN IN NIGERIA
Our Business Structure
Knowing fully well the kind of Kunu Drink Production and Preservation business we intend to build and our hopes to grow big by entering the international market. We are aware of the importance of building a solid business structure that can support the kind of world class business we want to own.
We have also put in place a structure that allows all of our senior management workers have access to profit-sharing arrangements, which will be dependent on their success over time.
In light of the aforementioned, we have chosen to hire talented and experienced personnel to fill the following positions:
Chief Operating Officer

General Farm Manager

Administrator/Accountant

Quality control manager

Customer Service Executives

Social Media Manager

Sales and Marketing Officer

Security Guard

Truck Drivers

casual farm/ factory workers
Our Competitive Advantage for Kunu Drink Production and Preservation Business in Nigeria
Juice production industry is fiercely competitive and PATILAD is fully aware of these competitions that are available when it comes to selling bottled drinks/Kunu all over the globe. We are prepared to compete favorably with other juice processing companies in Nigeria and beyond.
Some of our competitive advantages includes;
Our location

The uniqueness of our product in the market

Our distribution networks

The vast experience of our team

Our excellent customer service culture

Proper care and development opportunity for our employee

Our leverage of the internet by using our websites and social media platforms

We are involved in Sorghum farming, Kunu processing, packaging and distribution for both local and international market and this allows us to take advantage of all the available opportunities in the industry.
SWOT Analysis
Knowing fully well that with a proper SWOT analysis we will be able to position our business to maximize our strengths, leverage on the opportunities that will be available to us, mitigate our weaknesses and be well-equipped to confront our threats. We therefore employed the service of a Business Analyst with a background in the juice production industry to help us conduct a thorough SWOT analysis and we came up with the following results
Strength:
We can rightfully claim to have some of the most skilled workers in Nigeria's juice industry as well as the top processing tools.

What will definitely count as a strong strength for the business is that we grow our own Hibiscus at our farm and we are directly involved in all the process

Another strength we leverage on is our location.

We have a management team with vast experience who are highly experienced and understand how to grow a business from scratch to become a national phenomenon

One of our strengths as a Kunu Drink Production company is that we have solid connections with a lot of key actors, including domestic and international suppliers and purchasers.
Weakness:
As a start-up, one major weakness is the fact that we are a new company and we don't have the market credibility yet especially from international markets which is highly competitive already as a lot of other big players are in the industry.

As a result of limited funds, we presently operate in just one location which will seriously limit our vision of supplying to our target markets locally and internationally.
Opportunities:
The fact that we are going to be operating our Kunu Drink Production and Preservation company close to significant states and megacities like Lagos State because of our location which provides us with unlimited opportunities to sell to a large number of people.

The demand for bottled Kunu Drink is estimated at 150 million litres per annum and the supply is just 20% of the above figure. That is a clear show of demand-supply gap. This gap is what we are capitalizing on at PATILAD
Threat:
One of the major threats is the arrival of a new Kunu Drink Production and Preservation company in same location where ours is located in the nearest future

Another threats that we are likely going to face is economic downturn which has affected the purchasing power of potential customer.
To buy the remaining part of this business plan, including the detailed financial analysis, call any of our business plan consultants on 08105636015, 08076359735 and 08113205312. You can send a WhatsApp message or email us either at dayohub@gmail.com or info@dayoadetiloye.com.
We help institutions and organizations write concepts, implement Business plans, and train on business Plan writing in Nigeria.
We can help you write a detailed, bankable and comprehensive business plan for your business idea.
Call any of our business plan consultants on 08105636015, 08076359735 and 08113205312
Or send a WhatsApp message or email us either at dayohub@gmail.com or info@dayoadetiloye.com.