Hello Friend,
My Dear Millionaire Friend,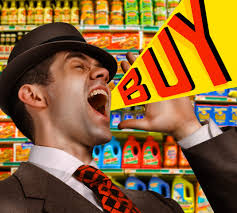 MARKETERS WANTED IN 36 STATES OF NIGERIA TO SELL 2 MAJOR PRODUCTS.
I am happy to give you another set of information today that can transform your life and people around you, especially if you like helping people.
I have two major products I want you to help me raise marketers for.
Friend, Please, ensure you read this article to the last sentence because I have added a link for an internship opportunity to go to the USA for a six week training on the platform of Barack Obama, the president of the USA, All expenses paid.
Before then, permit me to introduce the two major products of mine and how you can help me get marketers for them.
Product 1: My MTN and Etisalat Data Business.
Product 2: My Book titled: Unleashing Your Entrepreneurial potential for African Students.
How to become a marketer to expand your multiple streams of income
Let me start from the book:
The book is targeted to young people; students in secondary schools, colleges of education, polytechnics, and universities. All need this book.
We have 5,000 copies of this book on ground. The recommended retail price is N500.
For Marketers, you get the book @ N350 and sell for N500 and above. In some bookshops, the book sells for N1,000 while in Lagos, some book stores sell it for N3,000.
The minimum you can order for is 10 copies if you are within southwest which will cost (3,500) and it will be delivered to you at our own expense.
If you are outside southwest, the minimum you can order for is 20copies (7,000) and it will be delivered to you at our own expense depending on the distance.
I really appreciate the people that have purchased and received the copies of the book. People from Kaduna, Enugu, Abuja, Lagos, Ibadan, Port Harcourt, that have received the book through bus transportation, post office and one on one delivery. Thanks so much.
If you have interest in marketing for us and making money from it, you can call me right now (08060779290), or reply this email, or send Whatsapp message to the same number.
If you have not download the e-copy of the book, Click here to do so ­­­­­­­­­­­­­­­­­­­­­­­­­­­­­­­­­­­­­ https://app.getresponse.com/site/unleashbuyer/webform.html?u=SuQl&wid=4633002
To pay for your copies, the account details are below the email.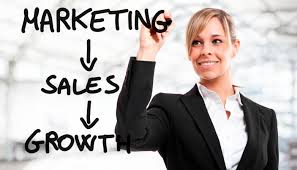 PRODUCT 2:
THE MTN AND ETISALAT DATA BUSINESS
Friend, I want to thank you for your patronage so far. It has been fantastic doing business with you. Presently, we have marketers but we want to extend it to the 36 states of Nigeria.
I know you have introduced us to your friends and families without any commission, now is the right time to smile to the bank for doing that.
How do you become a reseller/marketer or maybe start your own.
For MTN: You buy 10gb up front for 11,000.
For Etisalat: You buy 10gb up front for 15,000.
On each, you can make maximum profit of N5,000 and you can be doing it every day all day.
Once you have a buyer, you send their request through Whatsapp or text message to my number, 08060779290 as usual. And your customer gets it in less than 5 mins. You just take records to know when you have exhausted you 10gb data.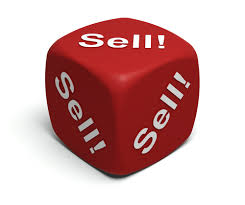 Click here to get recommended retail of price list for mtn http://dayoadetiloye.com/cheapest-mtn-data-bundle-ever/
Click here to get recommended retail price list for Etisalat http://dayoadetiloye.com/cheapest-etisalat-data-plan/
Note: friend, you can increase your own price higher a bit.
You can call me or send whatsapp message to start your business today 08060779290. Or reply this message.
To start your own data business that will be in your own control, you just pay a token for training and we expose all the secret in the business to you.
You can make any Payment for any of the opportunities to:
Bank: GT BANK
Account Name: Adetiloye Adedayo Patrick
Account Number: 0037218392
Account Type: Savings
Bank: ACCESS BANK
Account Name: Adetiloye Adedayo Patrick
Account Number: 0033807847
Account Type: Savings
Bank: FIRST BANK
Account Name: Adetiloye Adedayo Patrick
Account Number: 3087803393
Account Type: Savings
Bank: DIAMOND BANK
Account Name: HUNDRED AND FIVE ACADEMY
Account Number: 0041562713
Account Type: Current
After, send payment details to my no 08060779290 containing
Your name
Location
What you paid for
Bank paid to
Amount paid
E-mail address
Phone number
E,g Remi Alade, Abuja, book payment, diamond bank, 3500, remialade@gmail.com, 08077778970.
We will surely respond to you in less than 24 hrs.
NOW , THE AMERICAN INTERNSHIP SIX WEEKS FREE TRAINING OPPORTUNITY.
Barack Obama started this Mandela Washington fellowship for young African leaders last year. This year's application will select 500 youths from Africa between age 25 and 35 for the 2015 fellowship. You are to pick one of the training categories:
Business and entrepreneurship
Civic leadership
Public management.
All expenses will be paid ranging from transportation, feeding, accommodation etc. Application closes on 5th November 2014. Click here to read full details and apply
http://dayoadetiloye.com/apply-2015-mandela-washington-fellowship-application-closes-november-5-2014/
I believe so much in work with TEAM because I know Together Everyone Achieve More.
I will like to hear from you friend.
Till then,
Keep succeeding!
Dayo Adetiloye-
…Raising 100 Young Millionaire Entrepreneurs in Five Years… since July 2012
08060779290, 08174584556