MORINGA FARM BUSINESS PLAN IN NIGERIA
Moringa Farm Business Plan in Nigeria
This sample Moringa Farm Business Plan In Nigeria can be used for Grant Applications, Bank Loans, Proposal writing, Business Concept Note, Competitions etc. Moringa Farm Business Plan is a lucrative business that needs a lot of strategic Planning to start and a business coach like Dayo Adetiloye to help you start the Implementation.
Business Description of Moringa Farm Business Plan in Nigeria
Business: Moringa
Industry: Agriculture (Moringa Farm Business plan in Nigeria)
PATILAD Moringa farm is a budding farm that is involved in cultivation of the miracle-moringa plant for local and foreign markets. We cultivate, preserve, package and sell moringa leaves, seeds, oil and barks of the moringa oleifera and moringa stenopetala specie. Our farm is sited on a 50hectares arable land dedicated for Moringa alone. We have capacity to produce over 10,000tons of bags of these seed annually, with its other by-products.  Our company is being founded to build upon an extensive array of biological and horticultural education, experience, and the research of its founders.
We cultivate process and package to meet requirements of the standard organization of Nigeria as well as NAFDAC.
The benefits of our products and services are
The provision of high quality, moringa seeds, moringa oil, moringa barks, and moringa leaves.

All year round availability of our products,

No artificial fertilizers or harmful herbicides are used in growing our plants

Capacity to produce in high commercial volume

Fair and lowest possible prices
I picked up the interest in the moringa business during my masters, where I did some research about the distinct difference in the two moringa species (oleifera and stenopelata).  For the last 10 years, I had been connected with different community organization. I have participated in the FIIRO organized weekly training working with Farmers in Kaduna, Niger and Kogi. I had also been dealing with herbal books and health magazines and the latest with my health food business. My capability to convince helps a lot in the progress and management of this business. My experience and my background as nutritionist improve me more in developing product such as moringa slim tea. My first degree in Agriculture from the Obafemi Awolowo University, Ile-Ife, will be of great benefit to the growth of this new enterprise. Moreover, there is an insatiable market in my area. I have a great passion for self-reliance and creating job opportunities.
Objective for Patilad Moringa Farm Business Plan in Nigeria
To produce and sell all Moringa products in commercial volume

To have our products in major stores, malls and markets in Lagos and its environs

To establish thriving sales relationship with bulk purchaser who market our products.

To achieve net profit in year one, increasing in year two, by containing costs and meeting sales goals.

To provide quality sales service and products at fair and best possible prices.
Our Goal for Patilad Moringa Farm Business Plan in Nigeria
To sell over 10,000 tons of our products in the first year and double it in the next 
Vision for Patilad Moringa Farm Business Plan in Nigeria
 Our vision is to develop sustainable operational system for our farm that makes our company among the fortune 500s in Africa.
Mission for Patilad Moringa Farm Business Plan in Nigeria                                           
To supply our customers the best of moringa products of the highest quality standard
Management Team of Patilad Moringa Farm Business Plan in Nigeria
OYEBADE Adejumobi Ademola – is highly knowledgeable in the moringa cultivation, product creation and management. He has over 7 years' experience in the industry. Moreover he is a graduate of botany from the prestigious Obafemi Awolowo University, Ile-Ife. He is also has master's  degree in Plant Science from  He will be in-charge of day to day activities of the business.
Mr Dayo Adetiloye – (B. Agric., MBA, and PMP): He has over 15 years' experience in business management, business start-up dynamics, financial management of business and overall business growth and development. He is an alumnus of Enterprise Development Centre (EDC) of the Lagos Business School (LBS), Pan African University (PAU). He is our business development strategist and a strategic partner.
We brought to the business:
Educational skill and practical experience in Moringa farming business.

Capacity to consistently provide high quality, healthy, plants all year round.

Valuable processing skills that makes us own the value chain to a good extent.

Quality processed product and good understanding of the market trend especially as it is affected by seasons.

Our staff brings operational, marketing and promotional skills to the business.
Management experience gained for Patilad Moringa Farm Business Plan in Nigeria
With over 7 years' experience in this business and numerous exposure to both the scientific and business of moringa, I've being able to master the technical requirements, financial management, staff recruitment and organization skills among other things necessary to give the firm good commendation from our clients.
My managerial skills has also helped in putting together a workforce for over 5 years, which will  also help me to coordinate  the  team work in most aspect of the company.
I am the CEO of the company overseeing the day to day activities of the business.
Materials and Equipment Patilad Moringa Farm Business Plan in Nigeria
Dryer/ Dehydrator, Grinder, Capsule making machine, Blister pacing machine, Cold press oil extracting machine (for Moringa seeds), Small building factory fitted with 2 milling machines, Transportation enclosing the vegetable area, packaging bags, Filters, water treatment devices, Backwash facilities, Outdoor vegetable facilities, manure composting facility, Business office building which includes sales area, reception,  office equipment etc.
Competitor Analysis Patilad Moringa Farm Business Plan in Nigeria
People buy from us because of the following reasons:
We produce and sell high quality products

All year round availability of our moringa products

Fresh and highly hygienic and well-packaged

Excellent customer care services

Fair and best possible prices and discount offers
Our three major competitive advantages are:
High quality, well packaged, hygienic and fresh products

Consistent product supply in large commercial volume

Fair and best possible prices and discount offers
For the remaining part of this business Plan, including the detailed financial analysis, call any of our business plan consultants on 08105636015 or 08076359735 or send me an email at dayohub@gmail.com .
We help institutions and organizations to write concepts and implement Business Plan and also train on business Plan writing in Nigeria.
We can help you write a detailed, strong and winning business Plan for any use.
Call any of our business plan consultants on: 08105636015, 08076359735
or Send me an email at: dayohub@gmail.com .
Click to buy Moringa Business Plan and template now & download it immediately.
Click here to access my free E-book and newsletter on Grants opportunities in Nigeria and other business opportunities and information to help you discover, develop and fulfil your business potential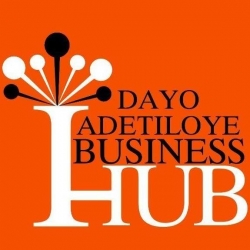 Latest posts by Dayo Adetiloye Business Hub
(see all)