Music Production Business plan in Nigeria
This sample Music Production Business Plan In Nigeria can be used for Grant Applications, Bank Loans, Proposal writing, Business Concept Note, Competitions etc.
The Music Production Business is a lucrative business that needs a lot of strategic planning to start and a business coach like Dayo Adetiloye to help you start the Implementation.
Business Description of Music Production Business plan in Nigeria
Business: Music Production
Industry: Entertainment
PATILAD Music Production Company – an independent record label was created to solve the challenge artists are constantly faced with. The challenges include support to get events, advertising, booking, employment contracts, among others.
We are a company that seeks to support the music industry, for those who have wanted to publicize their projects on a large scale but have not had enough money to achieve it. Our label is large enough to accommodate musicians from every work of life; we work as a team, lifting everyone in our process of growth.
We offer professional quality Productions in our recording studio. We have an affordable promotion system, in which in an organized way, the artists support each other and achieve incredible results. This, we do by creating a network of music artistes and professionals within and outside the shores of Nigeria.
We are always open to contribute and collaborate with artists, companies, organizations and institutions from the private and public sector, both within/outside the country.
We are located in Lekki Phase 1 in Lagos State.
SERVICE SEGMENT
Music School
It is not just a music school, today there are dozens of scientific studies that prove how indispensable it can be to learn a musical instrument to develop new and different skills beyond the talent that is obtained with the instrument.
The following instruments are taught in our music school
Piano

Guitar

Drums

Violin

Vocals

Electric Bass.
Audio and Video Production.
Audiovisual production in general terms refers to the process in which multimedia video content is obtained as a result of the fusion of digital audio media, images or video clips. We work with cutting-edge equipment and with the best post-production programs such as Premiere Pro, After Effects, Final Cut X, among others.
RECORDING STUDIO
Our recording studio provides our clients with comfort, excellent quality equipment, and personalized attention.

We are completely dedicated to meeting all the needs of our clients, getting them to choose us not only for the quality, but also for the trust and genuineness in our service offering.

Our environment is air-conditioned and we have 24-hour security cameras.
Our main services include:
Recordings of demos, singles, rehearsals, complete albums

Voice-over recordings and advertisements

Music recordings with advertisements for commercial settings

Video Clips
OUR VALUES
Our values include:
Passion: We enjoy our work and get excited at the emergence of every new project.

Commitment: We make our clients' goals our own and we do everything to achieve them.

Excellence: We seek perfection in our service delivery.

Honesty: We consistently represent "in actions" what we believe in.

Innovation: We constantly change, evolve, make and offer new things.
The benefits of our products and services include:
Our clients – the music artistes need not worry about a thing, as we have persons in charge of planning, coordinating and directing the process of creating a record project.
Needs and demands:
The need of a production team that can interpret and understand the importance of each music element. The elements include:

Balance: Volume ratio between musical elements

Frequency spectrum: EQ handling

Panorama: Stereo Management

Dimension: Management of the music's elements

Dynamics: Volume control

Interest: Eye-catching mix

The need for musicians and artistes to promote their products to gain visibility.
Objective of PATILAD Music Production Business plan in Nigeria
To promote and represent our clients till they are fully developed

To change the general perception of music production in Nigeria

To constantly stay and keep our clients abreast of trends in the Music Industry.

Achieve a creative, innovative, flexible and adaptable culture to change.

TO consistently seek to improve the quality of our service offering and equipment.
 Goals for the PATILAD Music Production Business plan in Nigeria 
To promote the music industry, support the productive activity of the sector, increase its profitability, providing global promotion and distribution.

To provide players in the music industry with the necessary resources to help them grow both nationally and internationally, thereby properly positioning themin the music market.
Vision for the PATILAD Music Production Business plan in Nigeria
We constantly seek to position ourselves as one of the leading companies in the Nigerian Music Production industry, bringing innovative systems to all our services, and supporting artists in the music industry.
Mission for the PATILAD Music Production Business plan in Nigeria
To create opportunities for musicians, music industry players and even third parties who are involved and associated with the industry.
Management Team of the PATILAD Music Production Business plan in Nigeria
Jimmy Brown –Jimmy is our studio manager, he has several certifications in Music Production. He has also taken several management courses from the Enterprise Development Centre in Lagos. He is listed as one of the top 20 producers in Nigeria.
Dayo Adetiloye – (B Agric, MBA, and PMP): He has over 12 years' experience in the consultancy industry. He is an alumnus of Entreprise Development Centre (EDC) of the Lagos Business School (LBS), Pan African University (PAU). He also has a Bachelor's degree in Agriculture with specialization soil science with masters in business administration. He is a project management professional. He is our business development strategist and a strategic partner.
Lilian Mfon– Lilian is the head of our Marketing team. Most of our marketing strategies are online based, and she is the best personnel for the job. She is a well established Digital Marketer with proficiency in Content Management, Social Media Marketing, Search Engine Optimization & Marketing.
We bring to the business:
Musical and sound engineering knowledge

Ability to recognize and develop raw talents

Agility in business management
My Management Experience Gathered for the Music Production Business plan in Nigeria
My passion for Music Production started as a result of my career in the Music Industry.My early days as a musician was really rough, and after pulling though to the top, I sought for a way to contribute to the success of the younger generation. PATILAD Music Production is a solution I have developed for challenges musicians in Nigeria are faced with.
 I have developed my skills in Business Management via active leaning (MBA, certification courses), association, and practice.
Read Also: Courier-services-Business-Plan-in-Nigeria
EQUIPMENT AND MATERIALS FOR MUSIC PRODUCTION BUSINESS PLAN IN NIGERIA
The materials include:
Amplifier

Bass Amplifier

Battery 5 bodies w / iron and Drum Mapex de Birch

Console

PC Pentium Core Duo 2GB

M-Audio 1010

Power 500W

Microphones

Dynamics

Condenser

Audio Interface

Microphones

Headphones

Studio Monitors

Cables

Microphone Stands

digital conversion

mic preamps

DI boxes

headphone amps

monitor management

Pop filters
… among others
COMPETITOR ANALYSIS FOR MUSIC PRODUCTION BUSINESS PLAN IN NIGERIA
Peoplebuy from us because of the following reasons:
We have a rich network of high-worth influencers.

We pay attention to the faintest detail.

Knowledge and experience in the music industry.
Our major competitors are:
Morgeez Media Production Company

FreakSonar

A1 MUSIC SOUND ENGINEERING CENTER
For the remaining part of this business Plan, including the detailed financial analysis, please call on 08105636015 or 08076359735, 08113205312 or send an email to dayohub@gmail.com.
We help institutions and organizations to write concepts and implement Business Plan and also train on business Plan writing in Nigeria. We can help you write a detail, strong and winning business Plan for any use. Do call any of our business plan consultants on: 08105636015, 08076359735, 08113205312
Or Send an email to dayohub@gmail.com.
Click here to access my free E-book and newsletter on Grants opportunities in Nigeria and other business opportunities and information to help you discover, develop and fulfil your business potential.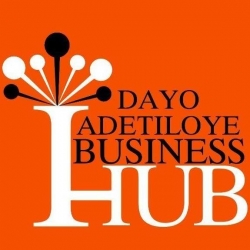 Latest posts by Dayo Adetiloye Business Hub
(see all)